Adopt a grave in Waregem!
President Obama's visit to the Flanders Field American Cemetery in Waregem put the cemetery in the international spotlight. From now onwards people in the local area will be able to honour the sacrifice of members of the US armed forces who gave their lives in the defence of Belgium in a very special way. Members of the public will in future be able to adopt one of the graves at the Flanders Field American Cemetery in Waregem that President Obama visited two weeks ago.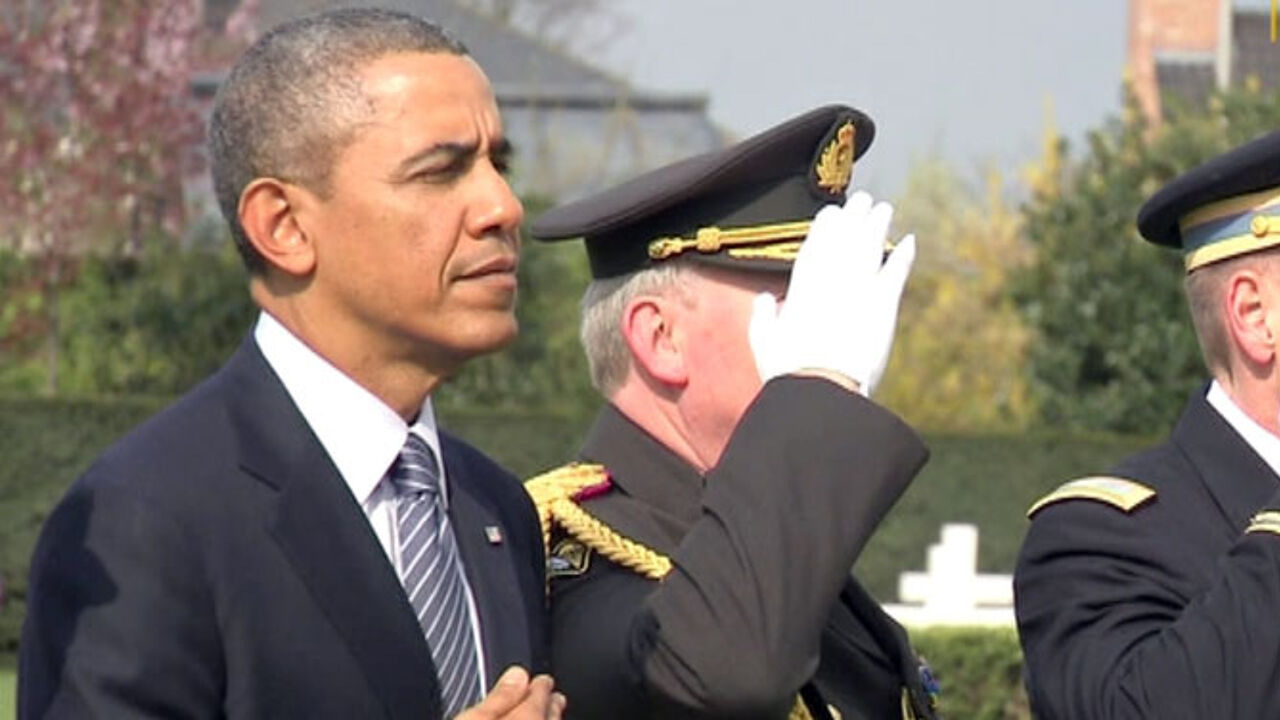 People adopting a grave will be expected to make regular visits, preferably on special occasions like Memorial Day or Armistice Day. The people behind the initiative believe that this is the best way to keep alive the memory of soldiers who died fighting for the liberation of Belgium.
Christopher Sims, who has been working at the Flanders Field American Cemetery for many years, had the honour of being the first person to adopt a grave at Waregem.
People wanting to adopt a grave of an American soldier can download the form from the internet or drop by at the cemetery. You can select a grave or name on the memorial chapel of your choice, but if it has already been adopted the American Legion Post BE02 will propose a replacement. The cemetery and the American Legion will help people who have adopted a soldier in any research on his unit or on military history. People who discover fresh information or photos are encouraged to share this information with the cemetery so that it can be added to the deceased's dossier.
Each year the American Legion Post BE02 will stage a special adoption ceremony to commemorate the American offensive in Belgium during the Great War. At the ceremony adoption certificates will also be handed out.
For more information, please contact adopt.a.graveflandersfield@gmail.com.