And then Wallonia came out on top...
Nobody's perfect and mistakes will happen. That was probably the conclusion made by the Austrian daily Der Standard, after an article was published showing a wrong map of Flanders. In fact, the Flemish Region was situated in the south of the country, where Wallonia is situated.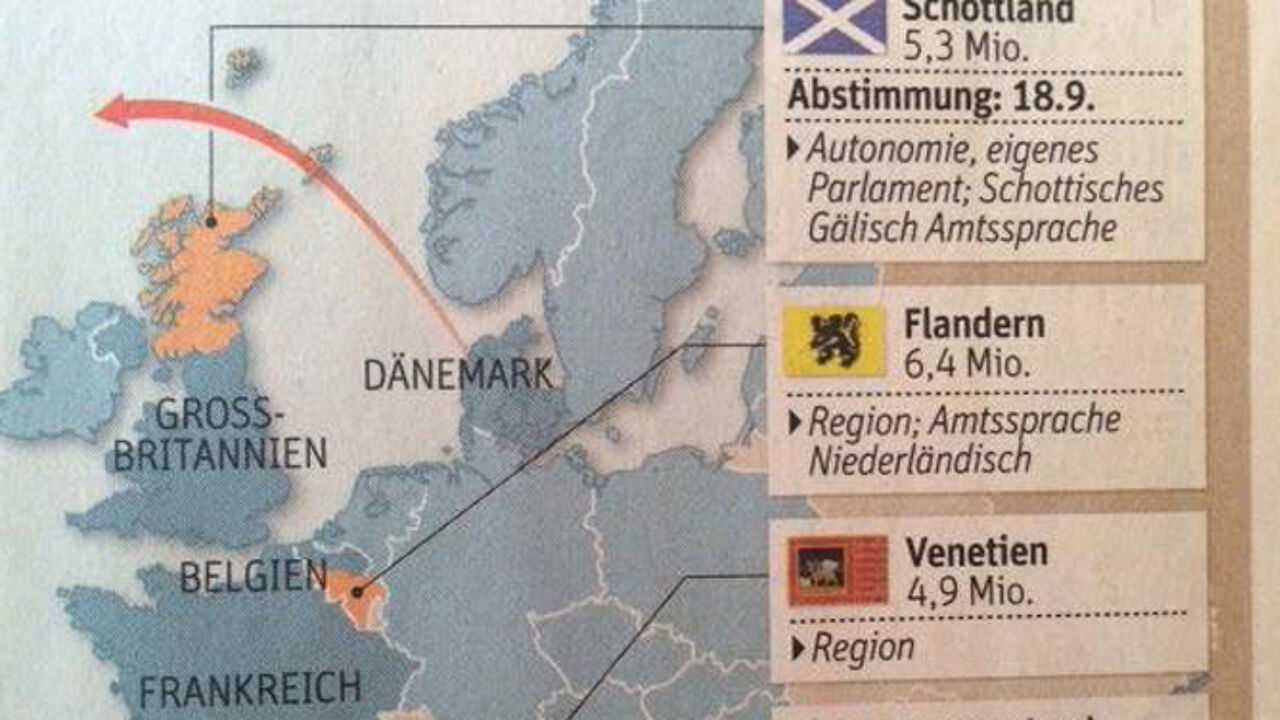 The article in Der Standard was about European regions that have the ambition to gain more powers within their country, or to go for independence. It mentions Scotland, Catalonia, the Basque Country and Flanders among others. Something has indeed changed in Belgium; Flanders has taken the place of Wallonia and is now situated south of Brussels.