Has the government sorted the asylum crisis?
When the outgoing administration took over in December of 2011 Belgium faced an asylum crisis. The country's reception centres could not cope with the number of asylum seekers that were arriving in Belgium. Asylum seekers were being housed in hotels - the lucky ones - others ended up on the streets. Belgium's brand Asylum Secretary Maggie De Block (Flemish liberal) promised a sustainable solution. Now that Belgium goes to the polls on 25 May flandersnews asks: has she succeeded?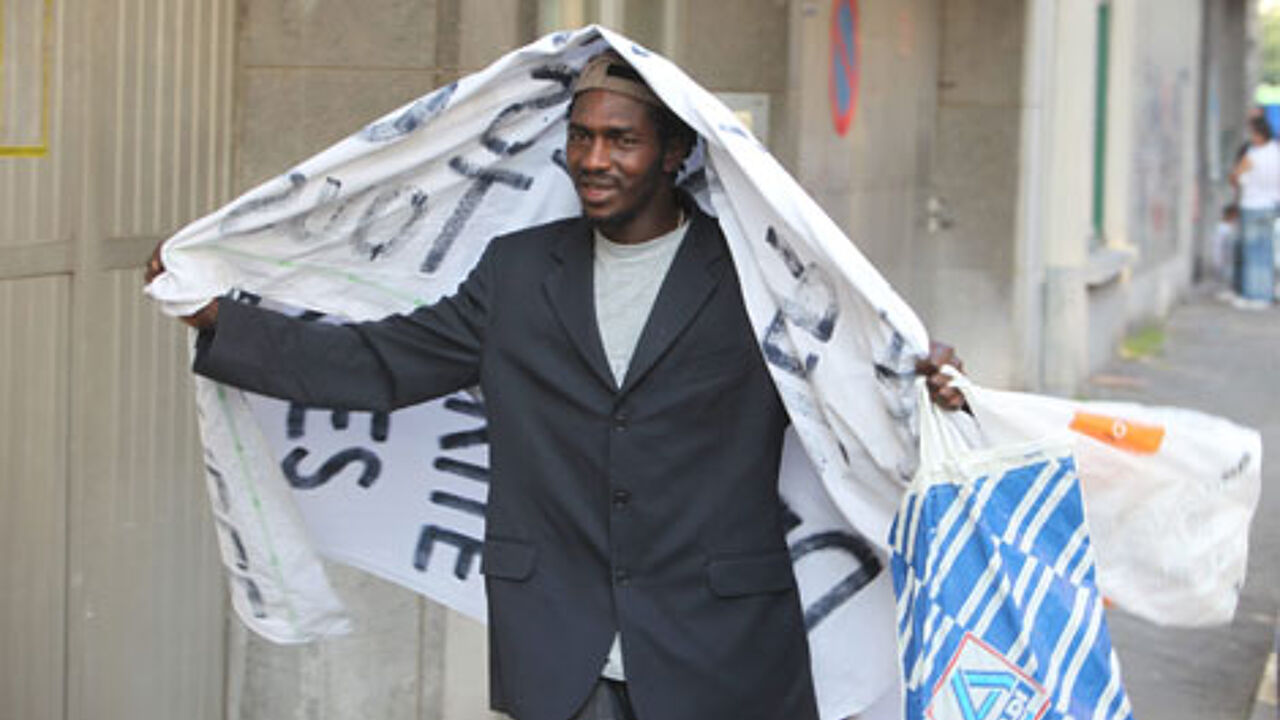 December 2011 was a particularly cold one. Temperatures edged towards zero and places needed to be found for asylum seekers who were camping out on our streets.
Belgium's asylum centres were in crisis: a thousand asylum seekers had been put up in hotels and the number of new asylum seekers arriving here continued to increase. The situation was exacerbated because of the complexity of the asylum application procedure and the time needed to complete it.
Two years later emergency accommodation facilities have been closed and only 70% of places are taken in the regular asylum centres. How has this been achieved?
One of the main reasons is the shortening of the asylum application process. Today asylum seekers don't have to wait as long in order to hear whether or not they have been accepted. Nowadays the average asylum application is dealt with in three months. This is a fraction of the time it used to take.
The number of applications for asylum has fallen freeing up people and time at the Office of the Commissioner General for Refugees and Stateless Persons in order to tackle an historic backlog. By the end of 2013 three-quarters of the backlog had been addressed. The Office expects the entire backlog will be a thing of the past by the end of 2014.
Asylum and Migration Secretary Maggie De Block has also brought forward legislation that made it more difficult to acquire Belgian nationality. Belgium's 'Quickie' legislation has more or less been abandoned. Nowadays it's only in exceptional situations that Parliament has any say in individual cases of acquiring Belgian nationality.
The outgoing government has also introduced legislation on family reunifications. As a result it has become more difficult to bring relatives into the country from outside the European Union if they do not possess an EU nationality. The government made clamping down on bogus marriages a priority.
Belgium still faces a challenge in clamping down on bogus recognitions of children.
Non EU nationals with a life-threatening condition can still get treatment in Belgium, but permission for leave to stay in the country on medical grounds is being discouraged. The number of applications for leave to stay here on medical grounds has tumbled from 9,675 in 2011 to 4,290 last year.