Winner 1914 Boston Marathon lies buried in Flanders Fields
Since last year's attack everybody has heard of the Boston Marathon, but many of you will not be aware that one of the winners of this race lies buried in Flanders Fields. Canadian James "Jimmy" Duffy's grave stands in Vlamertinge. Exactly a hundred years ago he completed his greatest race. A year later German bullets did their worst.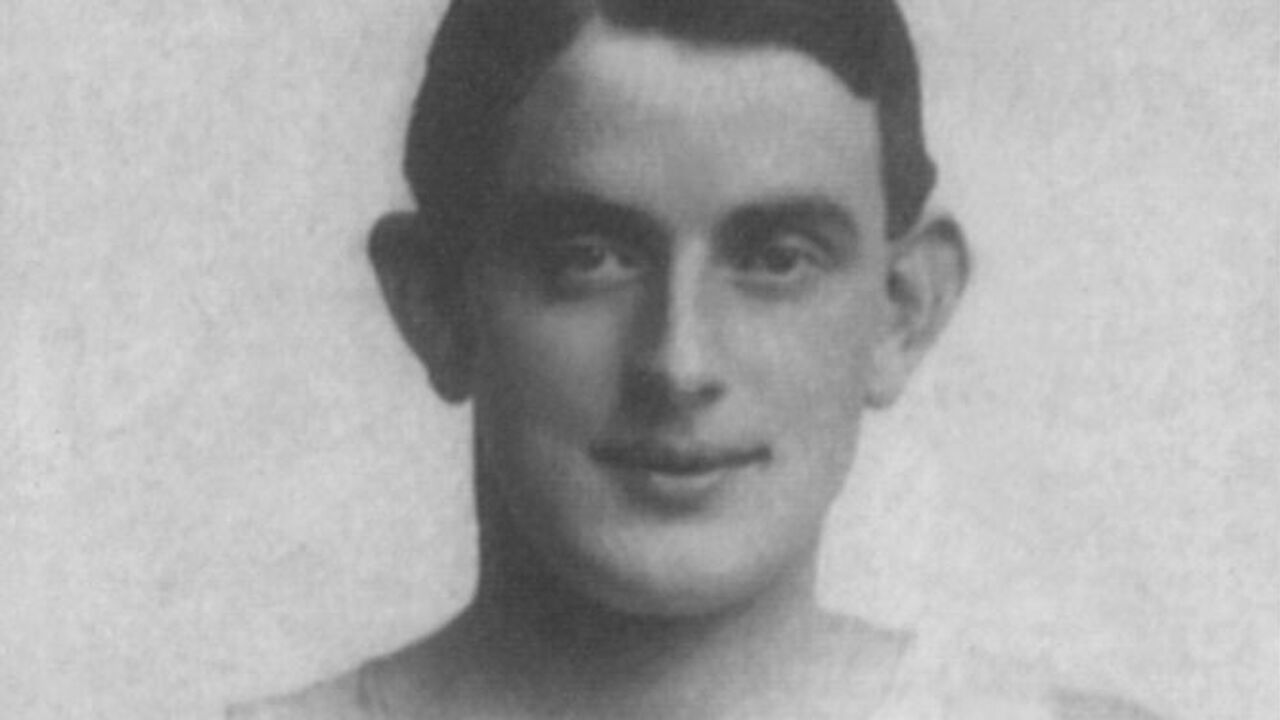 James "Jimmy" Duffy is the son of Irish immigrants, who sought a better life for themselves in Scotland. They were overjoyed when young Jimmy raced to victory in cross country events and went on to represent Great Britain in international athletics. His parents had their worries though. Jimmy is a keen gambler, can't be bothered to keep up with his training and has an eye for the girls. His philandering cost him a place at the 1908 London Olympics.
Meanwhile Jimmy continues to dream of his heroes in America and Canada, like the First Nations' Tom Longboat, a legend in his own lifetime, who filled many pages of print. These dreams give Jimmy an aim in life and he sets his mind to breaking the 5-mile record. The youngster concentrates on long distance running and at the age of 21 he decides to immigrate to Canada.
In Toronto he works as a tinsmith and later as a doorman in a department store. Slowly, but surely his reputation is made. The newspapers love him, the athlete with the funny accent, always ready with a joke. In 1912 he represents Canada at the Stockholm Olympics, but a medal is not forthcoming. Back on the other side of the Atlantic Jimmy goes from strength to strength winning every marathon he takes part in including the New York Marathon.
Exactly a hundred years ago our athlete notches up his most important victory: the Boston Marathon. In sweltering heat he beats fellow countryman Edouard Fabre by 15 seconds. He nearly collapses at the finish. His first concern: a pint of beer. After a brief medical he lights a cigarette and has a chat with reporters.
Jimmy is a top favourite for the Berlin Olympics, but they never come about. A couple of months after the Boston Marathon all hell breaks loose on the western front. Canada plays its role as part of the empire. Jimmy Duffy has a role to play too in promoting the war effort as a member of the Canadian infantry: Private 29437 James Duffy tells newsmen: "I'm running straight to Berlin."
On 22 April German forces use poison gas for the first time on a large scale outside Ieper and succeed in puncturing the Allied frontline. In the evening the Canadians launch a counteroffensive. Jimmy is injured outside Langemark. A day later, on St George's Day, Jimmy succumbs of his injuries at Vlamertinge.
James Duffy, arguably the greatest athlete of his day, is largely forgotten nowadays. His headstone is one of innumerable graves in Flanders Fields. But he's not completely forgotten: on Bank Holiday Monday one of his descendants, a young woman called Maureen Kiesewetter, is running the Boston Marathon and as she races her thoughts from time to time will wander towards her famous forebear, whose headstone still stands in Flanders Fields.