Flemish Parliament apologises for sexual abuse
The Flemish Parliament Speaker Jan Peumans (Flemish nationalist, second from left) has apologised to the victims of child abuse in Flemish institutions such as boarding schools or youth centres. Mr Peumans made the "historic" apologies on behalf of the Flemish Parliament. An apology letter (photo) will get a place in the parliament hemisphere.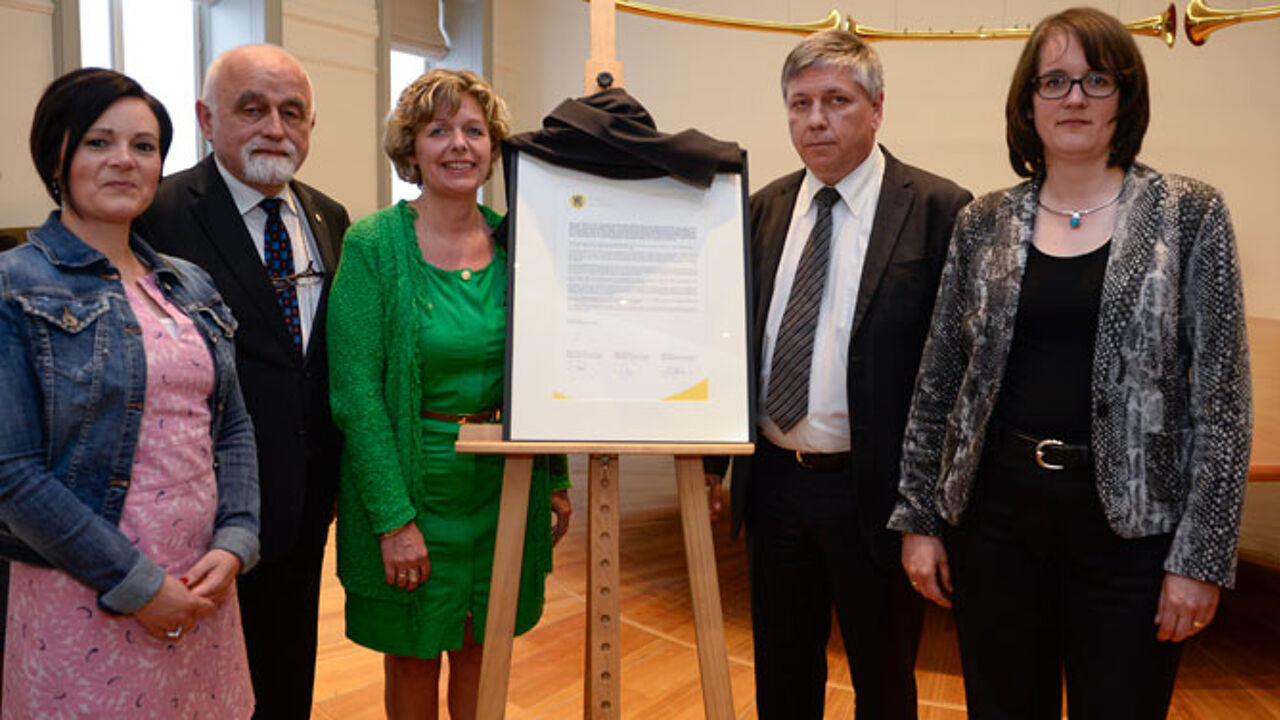 In the aftermath of sexual abuse by clerics, new cases came to light concerning child abuse in Flemish institutions, more precisely in the time span between 1930 and 1990. The Flemish Welfare Minister Jo Vandeurzen (Christian democrat, second from right) set up a working group of experts who eventually compiled two reports. These recognise the wide scope of child abuse and also included some recommendations. In the aftermath of the reports, the Flemish Parliament has now offered its apologies. The violence and abuse was "intolerable and completely wrong" the statement said. It should serve as "an official recognition of the suffering". 
The child psychologist Peter Adriaenssens, who headed the panel, was happy with the public apologies. "It's a landmark for human rights and children's rights in Belgium", he said. "These apologies make it easier to heal the wounds." He added that the apologies are a strong signal to everyone working with children that child abuse will not be tolerated in the future.