"Rapporteurs" give Di Rupo administration a score of 60%
The first federal government led by Prime Minister Elio Di Rupo (Francophone socialist) implemented 60 percent of the measures that had been outlined in its policy statement. This was calculated by the so-called "Rapporteurs", an initiative taken by civilians to report on the proceedings of the federal government.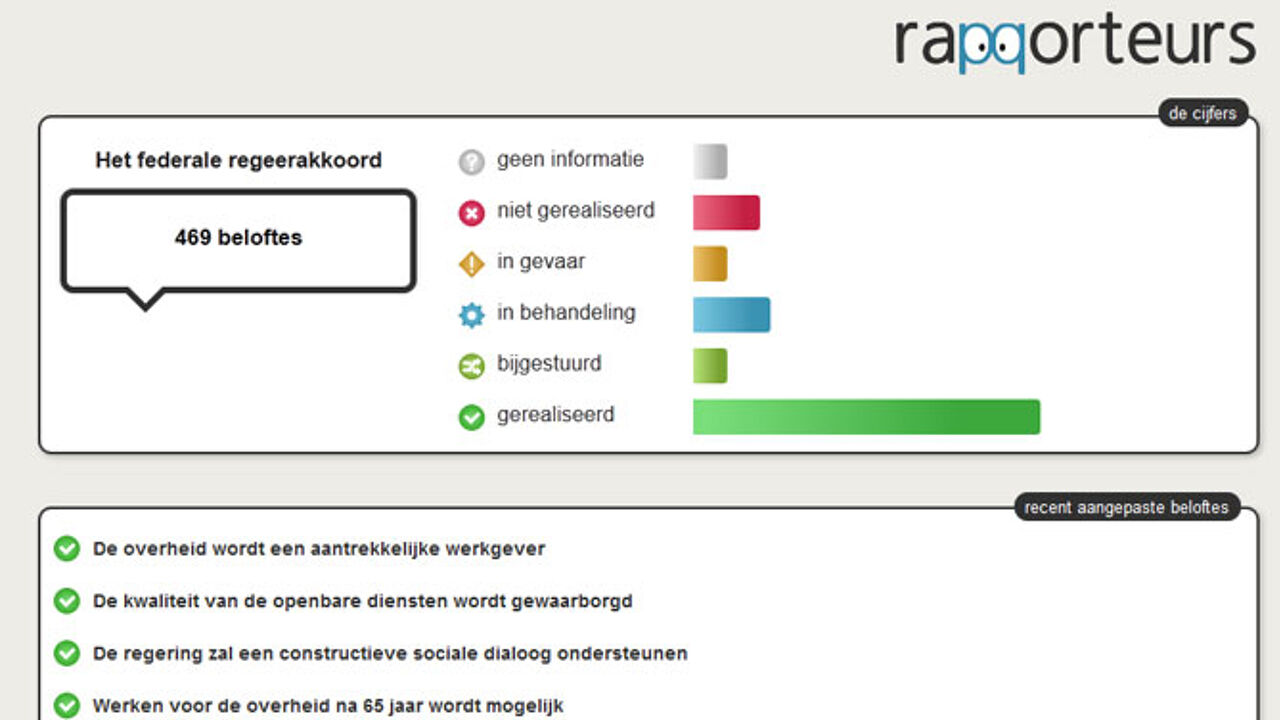 The first Di Rupo administration started in December 2011, putting an end to formation talks that had taken one year and a half. The federal government's policy statement included 469 promises. With the end of the term approaching - the term was a lot shorter than usual due to the time lost by the formation talks - it turns out that 288 promises have been fulfilled. This equals 61.4 percent.
Bruno Dirkx of the Rapporteurs says that only 10 percent of the promises have not been realised at all. "Other points are still being treated, or no further information was found." The Rapporteurs explain that the most important challenges have been met. "The state reform has been carried out almost completely and the budget measures were implemented quite rapidly. Most of the socio-economic programme has been carried out as well."
Mr Dirkx and his team work as volunteers. "It's strange that the follow-up should be done by volunteers like us. It's not always easy for us and it's very time-consuming." He thinks politicians still have a lot to learn in the area of communication.  "All the data are available, but communication channels remind us of the previous century".