"You were a great parliament. Thank you and goodbye"
The Flemish Parliament Speaker Jan Peumans (Flemish Nationalist) has delivered his goodbye speech in the Flemish hemisphere. In his address, he pointed to the record number of parliamentary questions that were treated during the past 7 years. He also praised the Flemish government and 7 female Flemish MP's that will retire after 25 May.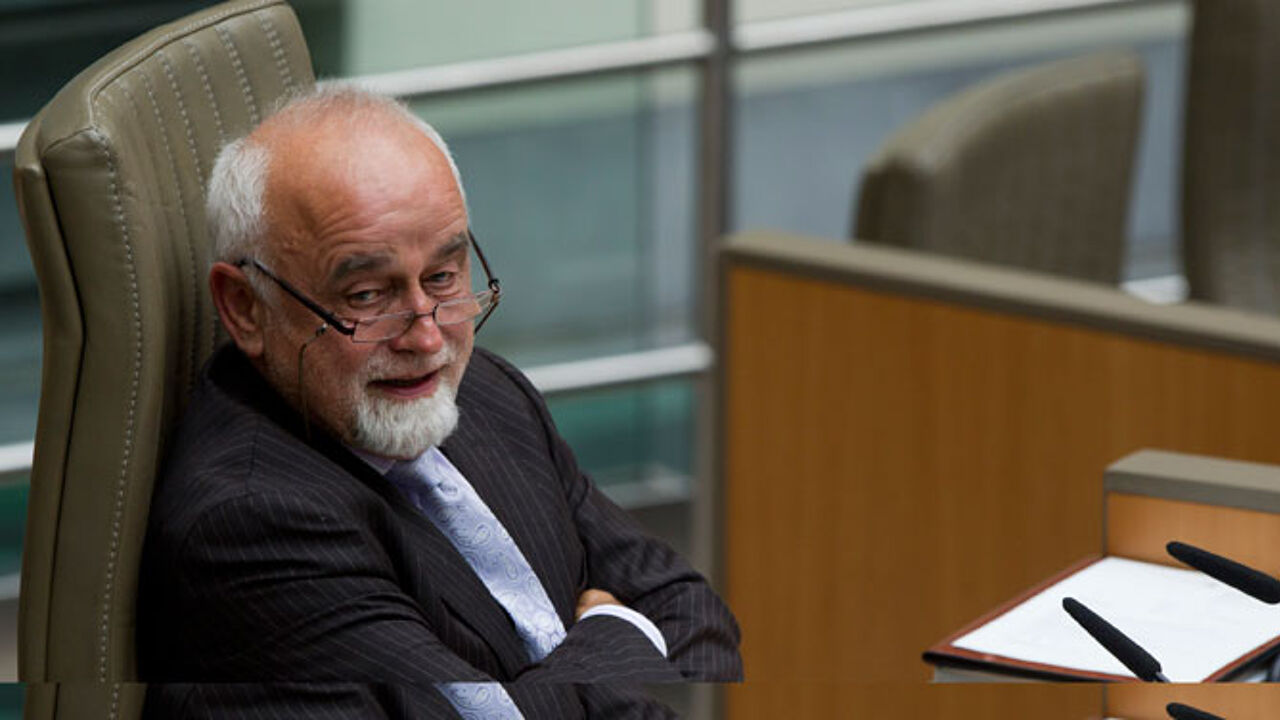 It's almost finished business for the Flemish Parliament for this term. New elections are coming up on Sunday 25 May and it's almost closing time. This morning featured the last plenary session. Mr Peumans seized the occasion to give his farewell address to the hemisphere.
He first looked back on the past 5-year term (2009-2014), pointing to the work that has been done. Hundreds of new decrees were adopted, and the number of parliamentary questions reached a record high. There were 6,190 requests to quiz politicians in parliament, a number that is 6 times up on the Flemish government's first term under Norbert De Batselier (1995-1999). The number of written questions also boomed, reaching 30,648. This number is 3 times up on the previous term (2004-2009).
Mr Peumans also praised the Flemish government. He gave the ministers a score of 9.5 out of 10 for answering questions on time and for their availability for parliament sessions. Although the Flemish Prime Minister is the Christian democrat Kris Peeters, the Flemish nationalists of N-VA and Jan Peumans play a leading role in the Flemish Parliament. While they are part of the Flemish coalition government, they opted for the opposition benches on the federal level.