Belgian Hops for Belgian Beer? (Belgian Beer&Food)
For a country with such a stellar international reputation for beer, Belgium is, not to put too fine a point on it, a pipsqueak on the international hops scene. There are about 45,000 hectares of hop fields in the world, with the market dominated by Germany and the US. Belgium has 23 full-time hop growers, working 158.6 hectares in all. Most of that is in the immediate area of Poperinge in West Flanders and the rest is confined to a corridor to the east of Brussels covering Asse, Affligem and Aalst.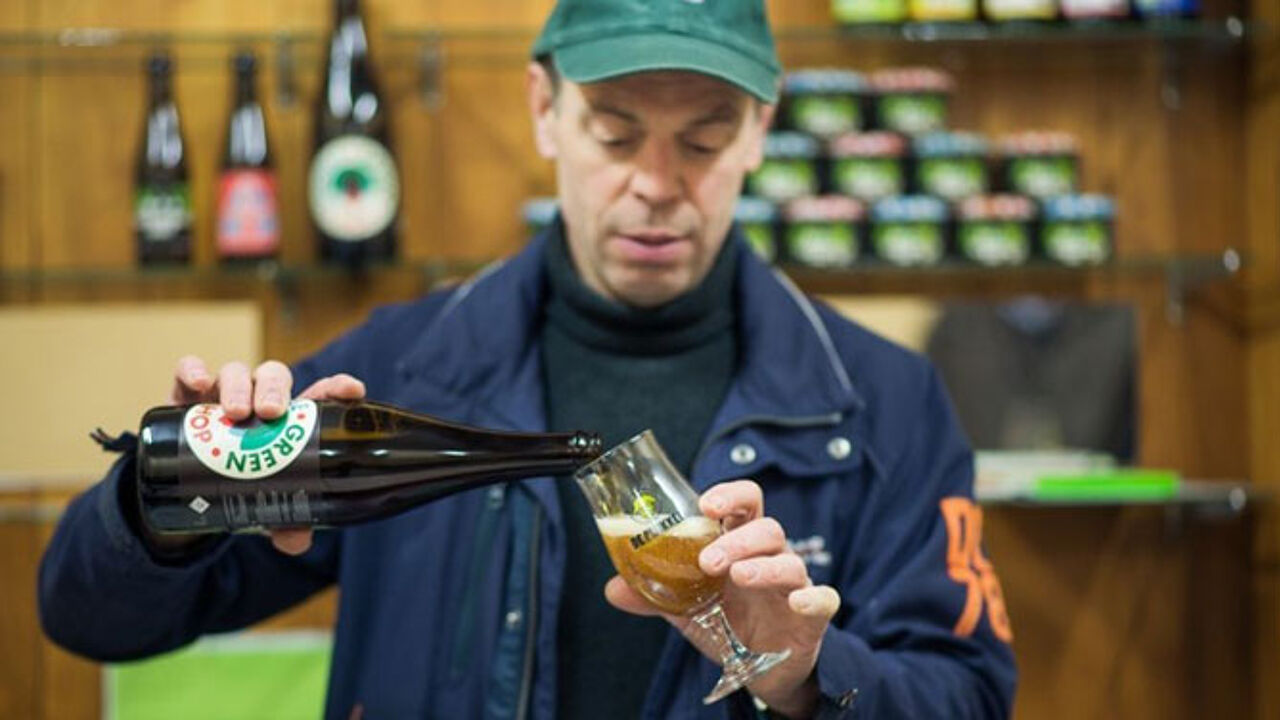 Legend has it, however, that it was Flemish farmers who introduced hops to the south-east of England, in the area of Kent, having brought the hops from Bavaria originally. Flanders has now all but been left behind, though it still has enough prestige to host last year's International Hop Growers' Congress at Poperinge, and for the seventh time.
"Many many years ago there were typical local Belgian hop varieties, but those are all gone," said Joris Cambie, an organic hop grower from Poperinge. "They're not produced any more. Belgium has always been very small in the hop market, so bigger producing countries made more effort and invested more money on research into breeding new varieties. We're too small over here to do that. So because of England, which is close and has the same maritime climate, we went their way. They developed their own varieties many years ago, in the 1960s and 1970s when there were about 1,000 hectares here still. Since then it's gone down until we are where we are now."
Nevertheless, Poperinge growers grow good hops, everyone agrees. They also grow versions of hops which differ significantly from their relatives elsewhere. Most growers stick to English and German varieties, because of the similarities in climate. However Joris Cambie – who grows only organic hops – has been experimenting over the last few years with Cascade, an American variety.
"We grow it, and it's doing quite well, but it's not 100% the same as the version grown in the US. A lot of Cascade is grown in the Yakima Valley in the US where there's almost a desert climate – it's hot every day and it never rains; they have to irrigate everything. So the conditions are completely different. Our temperate climate gives the hops a different aroma."
This is what wine people refer to as "terroir," a French word also becoming common in the hop world, and meaning basically every aspect of a location which affects the final product, whether it be grape or hop: soil, climate, exposure to sunshine, water and so on.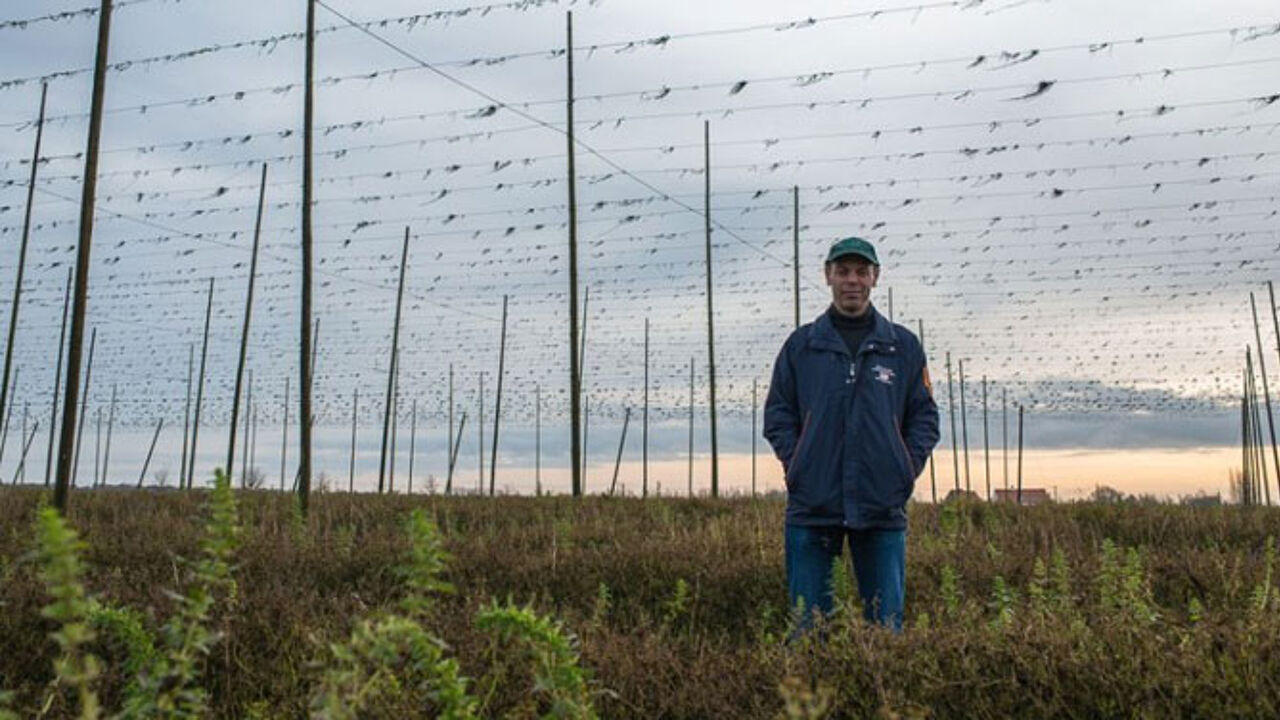 "It helps that we have good soil anyway. We're known for growing hops but there's fruit growing, a lot of vegetables, dairy, pig farming, we do everything around here. It's a good farming area. And it seems that the water table around this area is above average in height, which is important for hop growing because it's a big plant growing up into the air, and it needs a lot of water. Even if we have a dry summer with little or no rain, we can grow hops with something like 75% normal production. If the same thing happens in Germany, with their soil and their conditions, they might reach 50% production, so that gives us an advantage."
The beer trade is doing its bit. In 2011 the Flemish government's agricultural marketing agency Vlam, together with hop industry representatives, started a campaign to encourage brewers of Belgian beer to use Belgian hops. They introduced a logo which can be displayed on the bottles and on publicity materials of beers which conform to certain criteria, the main one being that the beer in question is brewed using at least 50% hops grown in Belgium. The logo is approved for each different beer, not for the brewery as a whole; some breweries can display the logo for one beer, but not for another. The logo exists, the non-profit VZW Hop explained, to allow Belgian hops to share in the excellent reputation enjoyed by Belgian beers worldwide.