Heavy blaze on E40 Motorway as 3 lorries go up in flames
The E40 linking Ghent to Brussels was barred for all traffic in Groot-Bijgaarden, just west of the capital, due to a big fire this morning. Three lorries collided and caught fire, which resulted in a big blaze. One person died, while another sustained light injuries. The accident caused considerable traffic jams.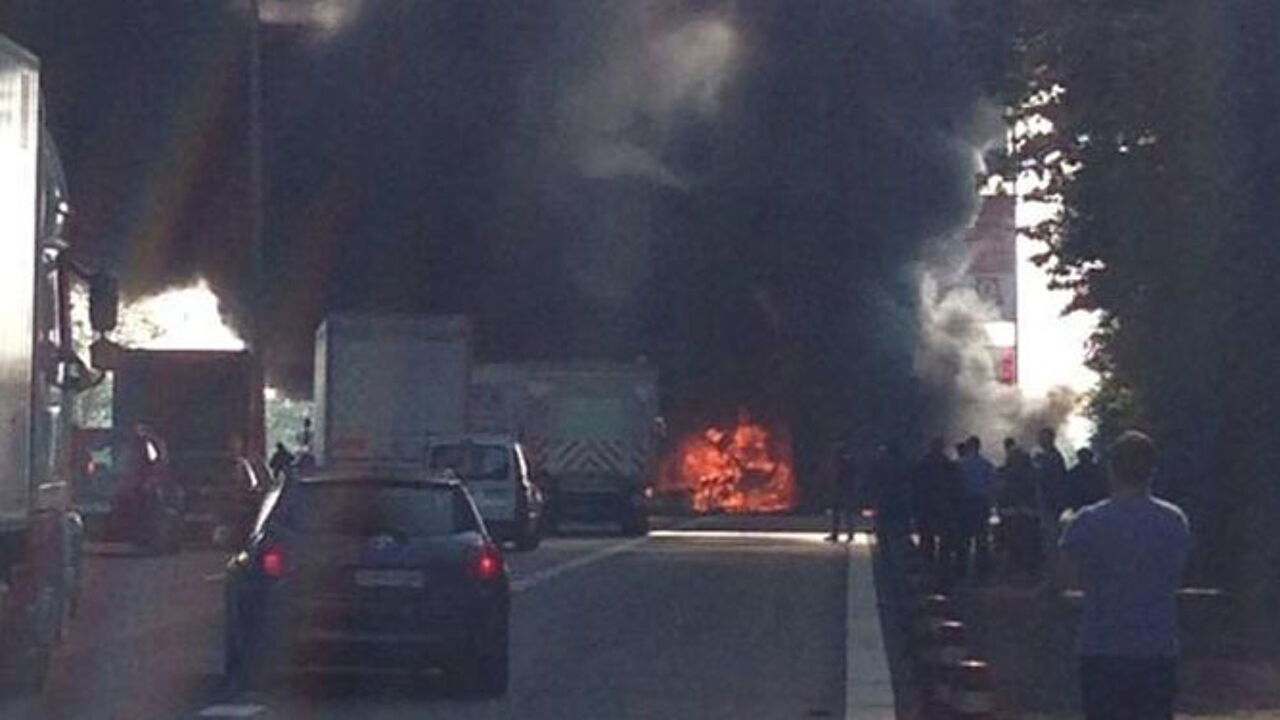 The accident happened just after the morning rush hour, around 9:30am. The motorway was immediately closed in both directions. Ghent-bound traffic could pass by taking the motorway service area in Groot-Bijgaarden, but there were long traffic jams on the Brussels Outer Ring Road.
Brussels-bound traffic was completely blocked. The road was closed just behind the last exit before Brussels, in Ternat, but many motorists got trapped between the last exit in Ternat and the place of the accident in Groot-Bijgaarden. They were completely stuck for up to 7 hours. The Civil Protection Unit came to the scene to distribute water bags. 
The huge plume of smoke could be seen from a big distance. Several explosions could be heard, witnesses said. These were probably caused by exploding tyres.
One truck driver died on the spot, while another sustained light injuries. A third driver escaped unharmed. It took fire services some time to get the intense blaze under control, but the good news was that no toxic substances were released during the fire. One truck was completely devastated. It will take a while before the road in Groot-Bijgaarden will be cleared.