Briton dies in motorway pile-up
A British lorry driver was the only fatal casualty in the road accident that closed the Ostend Brussels motorway just outside Brussels for most of the day on Monday. Police reopened the motorway just after 7pm last night.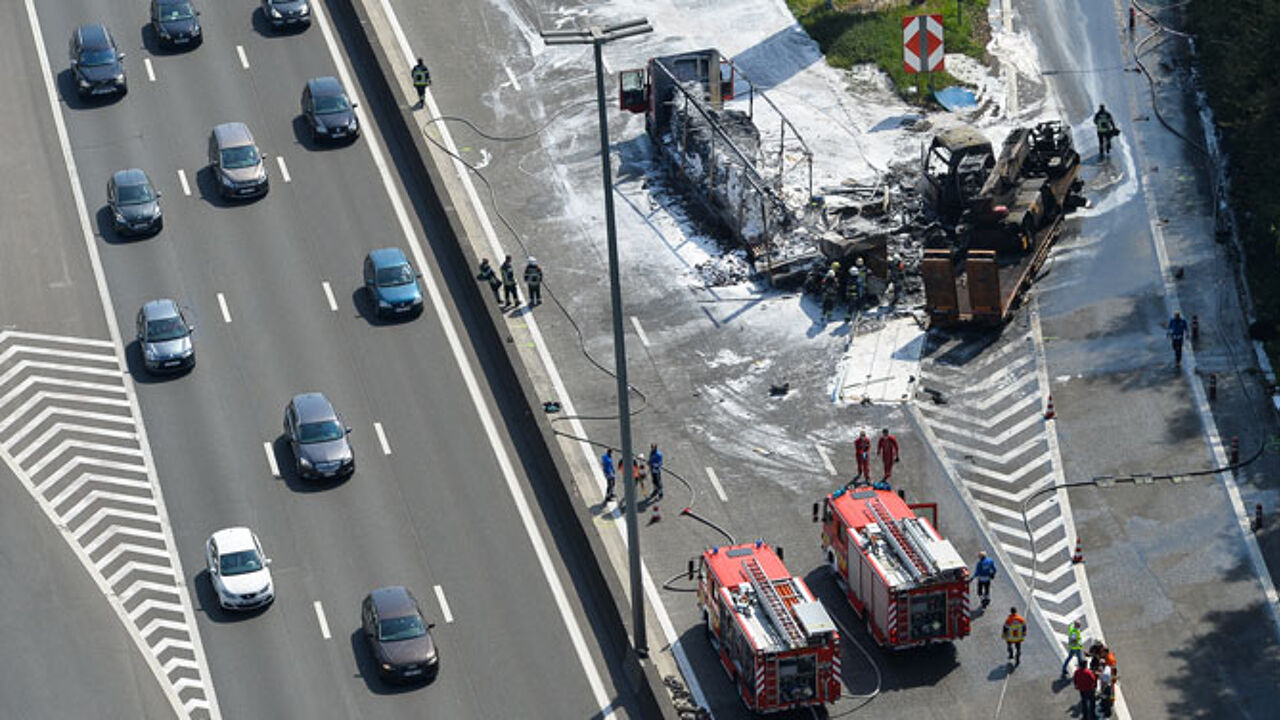 It was shortly before 10am that three lorries crashed near the Groot-Bijgaarden interchange triggering a blaze and explosions that closed the motorway to all traffic. Numerous were the motorists who spent much of the day trapped between the Ternat exit and the accident.
By Tuesday morning traffic flows had again returned to normal on one of the busiest stretches of motorway in the land.
A first examination of what happened by a traffic expert seems to suggest that the multiple pile-up was the result of one of the drivers being distracted. Local public prosecutors say that further investigation will have to establish whether this was really the case.