"What is obligatory voting good for?"
In tonight's episode of Fans of Flanders expat Georgio Valentino puts the heat on Saïd El Khadraoui, a Flemish socialist of the SP.A. El Khadraoui is a traffic specialist and since congestions have become a part of daily life, Valentino wants to know what the EU should do about it. It's the 4th of 6 episodes in a series of expats quizzing leading Flemish candidates for the European Parliament.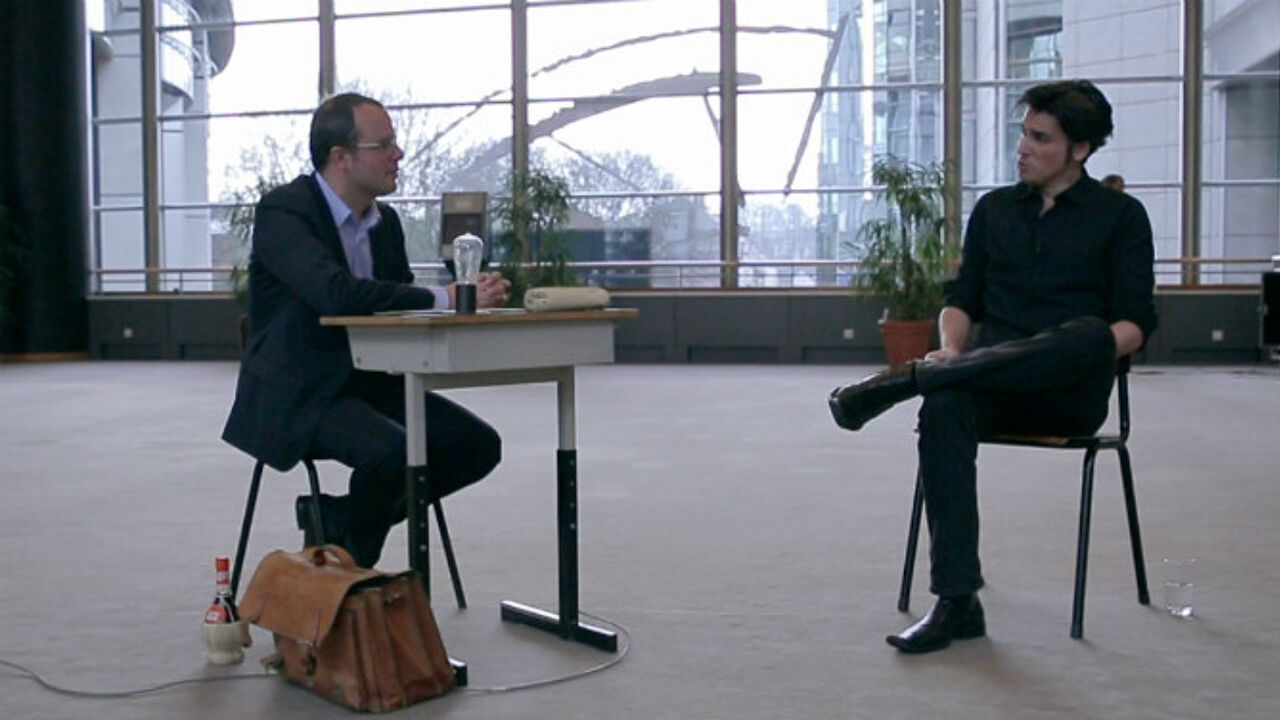 Georgio Valentino is an expat of mixed Greek and Puerto Rican descent. Having grown up in Florida (USA), he also wonders what obligatory voting is good for and he gets a straight answer to his question: "In the U.S. lower-class people don't participate in democracy."
If you want to find out more, watch tonight's episode of Fans of Flanders on the VRT television channel OP12 at 8pm. The episode will be repeated on TV on Eén next Saturday, May 10th, at 11:15am and on Canvas next Sunday, May 11th, at 9am and 8:15pm.
The video is available on the website of Fans of Flanders or via the link below (click to play).