Brussels to welcome a "Skytrain"?
The Flemish socialists of SP.A are proposing to build a Skytrain in Brussels. The train should link the new football stadium on the Heizel site to the North Station. "It's faster than a tram, not as noisy as a bus and cheaper than a metro line", argues Pascal Smet, the leading Flemish socialist candidate for the SP.A in Brussels.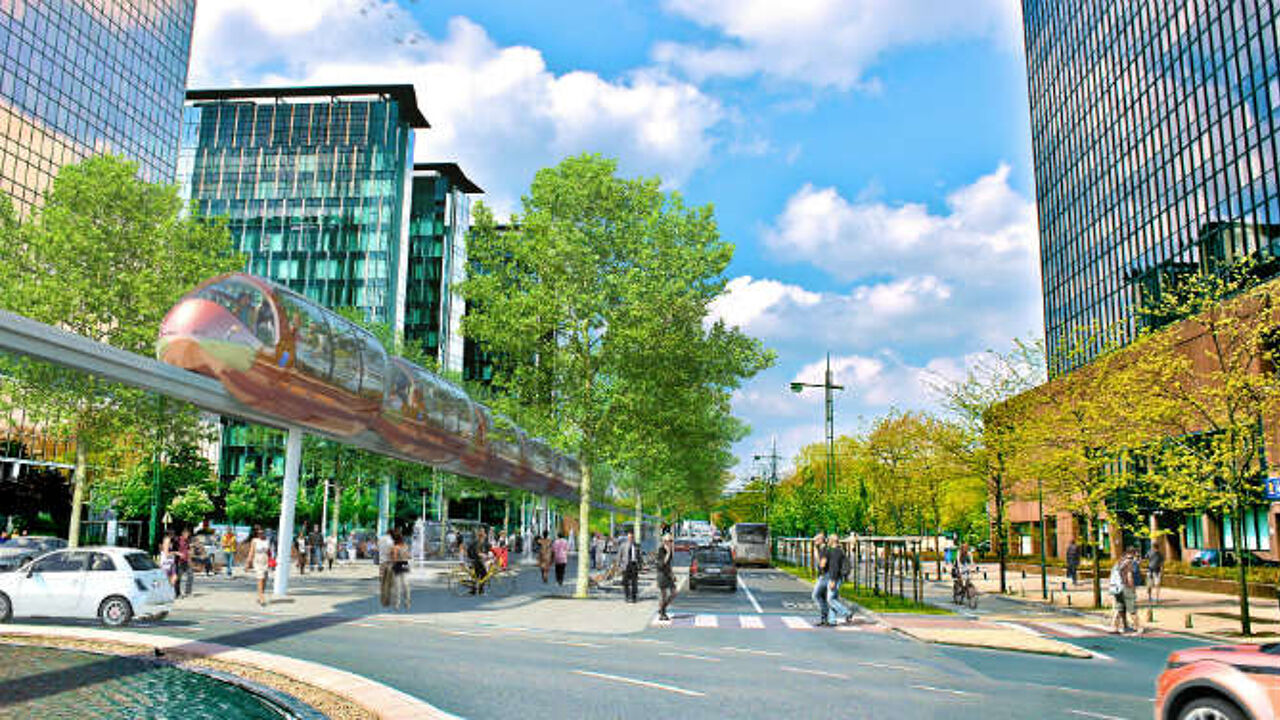 The SP.A launched a whole series of proposals to tackle mobility issues in the capital. They demand extra pedestrian areas, new tram lines, 50 kilometres of fast "cycle motorways" and also added the suggestion of building a Skytrain line.
The Skytrain is a kind of monorail or metro riding above the ground instead of under the ground. It already exists in various cities. The Skytrain should link the North Station to the north-west of Brussels, all the way to the new football ground to be built by 2020, and passing by the Tour&Taxis site.
The SP.A claims the Skytrain has nothing but benefits: "It doesn't take any space on the ground, it can handle big numbers of passengers like a tube train and is twice as cheap. Moreover, it would boost the capital's image where mobility is concerned, and it's a sustainable solution." 
Pascal Smet adds that "we have thought this through thoroughly. It would avoid long infrastructure works, it's good for the environment, it's quiet and it's safe. Who can be against?", the Flemish Education Minister concludes.