Flight plan for Brussels Airport adapted
The federal State Secretary for Mobility Melchior Wathelet (Francophone Christian democrat) has announced a number of measures to reduce noise nuisance levels for the city of Brussels. The new flight plan is bad news for the Flemish area around Brussels though, and has already triggered criticism. 3 Flemish key ministers have written an angry letter to PM Elio Di Rupo, claiming the latest decisions were not taken according to the rules.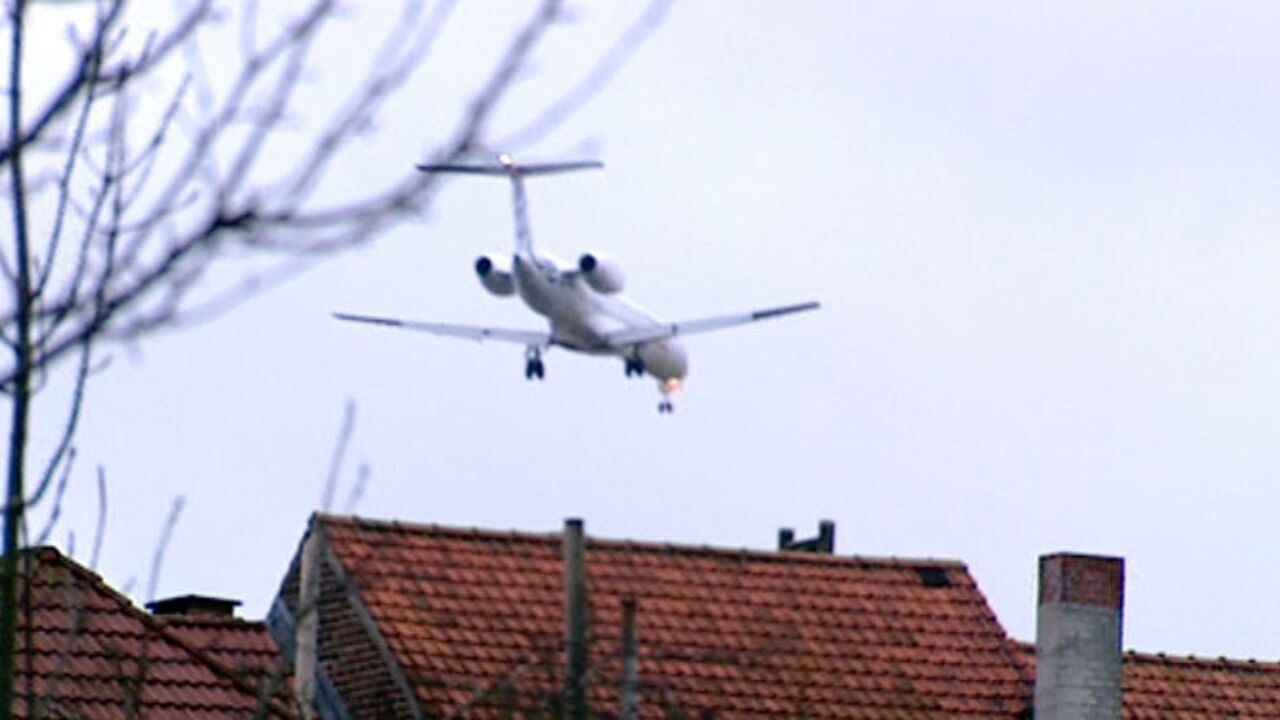 The present Brussels Airport flight paths, which were introduced some months ago, are causing noise nuisance in the east of Brussels (Etterbeek, Schaarbeek and Watermaal-Bosvoorde) and in western parts near the canal (Molenbeek).
The Brussels government has taken court action to have the flight plans changed, arguing that the latest plan is having a bigger impact on more residents. It is claimed that at present 400,000 local residents are affected by overflying planes, compared to 150,000 people before. The Brussels Environment Minister Evelyne Huytebroeck (Francophone greens) demanded that Mr Wathelet would make some changes.
The whole issue is becoming is hot potato in the current election campaign. Mr Wathelet was quick to take action and announced changes to the present flight paths late yesterday. The present flight path over Etterbeek will become less busy, and will even be completely abandoned between 10pm and 7am. Planes heading south, will use the so-called IKEA-route (over Nossegem, east of Brussels, red.) or the so-called orbital road route (first to the west and then south, red.), the state secretary explained.
Flemish key ministers write an angry letter
However, as Brussels Airport in Zaventem is actually located too close to the city and to other densely populated areas, no solution will be the perfect one and a different flight plan, though it will be good news for some people, will always be bad news for others.
The Brussels flight plans and noise nuisance levels have been a problem for many years. Under the latest plan, residents in the Flemish area east of Brussels are worse off. It is not a coincidence that 3 Flemish Deputy PM's were the first to reject the latest adaptations.
Key ministers Pieter De Crem (Christian democrats), Johan Vande Lanotte (socialists) and Alexander De Croo (liberals) claim that Mr Wathelet is breaking an agreement made within the government at an earlier stage, and that he is going solo. Under the agreement, "possible proposals made by the state secretary should be discussed in the council of key ministers".
They wrote an angry letter to PM Elio Di Rupo on the matter. However, this claim was rejected by Interior Minister Joëlle Milquet (Francophone Christian democrat and a colleague of Mr Wathelet). It seems as if the flight plan has, yet again, become a battle between the Flemish and Francophone communities. The federal government has stopped most of its activities as the 25 May elections are approaching.