All square in first leg of Play-off II final
KV Oostende is in the driving seat after the first leg of the Belgian First Division Play-off II final ended in a 2-2 draw. A half-full Golden Spurs Stadium in Kortrijk was treated to no fewer than 4 goals, two each from both sides. This is surprising given the general standard of the football played by the two West Flemish teams.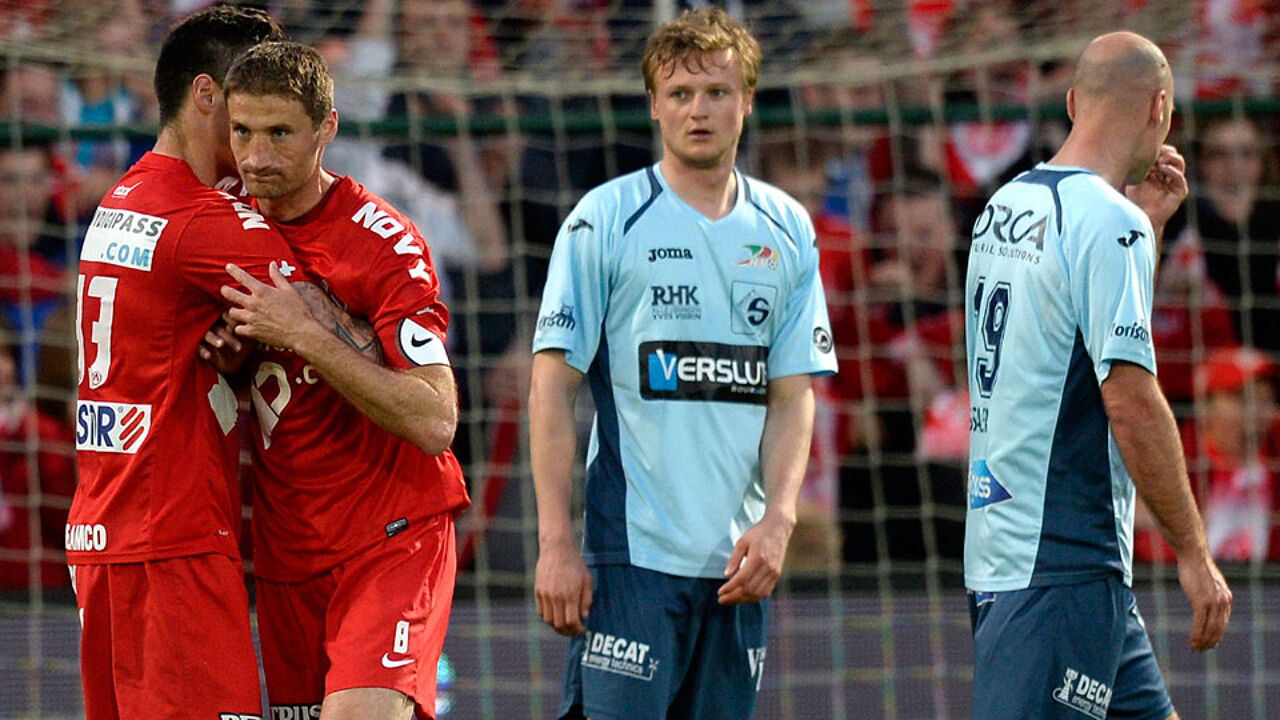 With two away goals under their belt KV Oostende will be looking forward to the second leg next week in Ostend.
The visitors took the lead on 21 minutes when a Fokket cross was put into the back of the net by Jonckheere.
KV Kortrijk's equaliser came from Chevalier on 31 minutes. Kortrijk took the lead 4 minutes from half time when Pavlovic headed a Matton free kick into goal.
The half ended 2-1 to KV Kortrijk. However, Kortrijk's joy was short-lived as KV Oostende's Sébastien Siani equalised from the penalty spot 3 minutes into the second half. Despite chances at both ends the score remained 2-2 until the final whistle.