De Wever and Peeters debate on VRT television
The Flemish Prime Minister Kris Peeters (Christian democrat) and the leader of the Flemish nationalist party Bart De Wever have held what will be their only debate together of the campaign in the VRT's Sunday morning magazine programme 'De zevende dag'.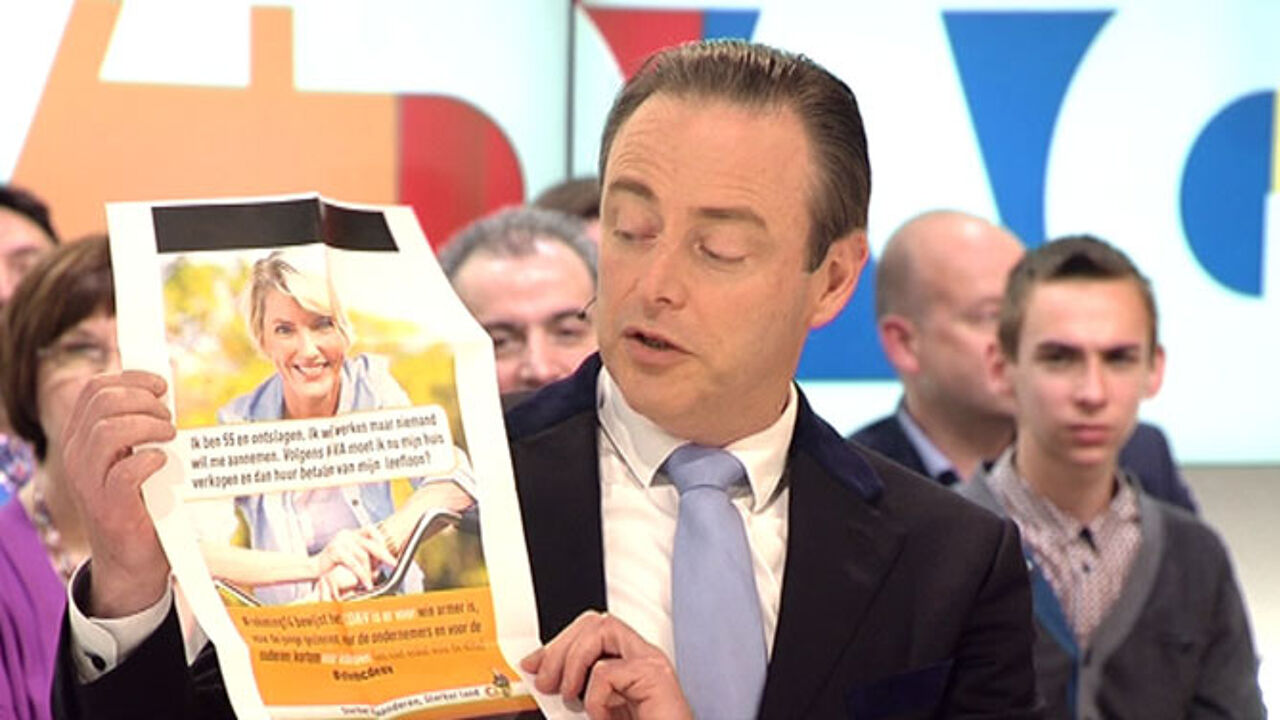 Yesterday's interview by the Flemish national politician Jan Jambon was a major discussion point during the debate. Mr Jambon was quoted as saying that jobless people no longer entitled to unemployment benefit would have to sell their house before they would be able to claim welfare.
Mr Jambon said that he was misquoted and Mr De Wever said that this was not party policy. However, Mr Peeters Christian democrats used the interview to launch a campaign on social media to bring attention to what they described as the "anti-social policies" proposed by the nationalists. Mr De Wever described the Christian democrats' campaign as being "the lowest I have ever witnessed".
Prior to the debate Mr Peeters and Mr De Wever had been asked to propose a topic to be put to their opponants. Mr De Wever had chosen active migration.
However, at the beginning of the debate, nationalist leader produced a poster distributed yesterday by the Christian democrats in the light of Mr Jambon's interview. The poster featured a picture of a woman and the question "Do I have to sell my house first if I lose my job?"
"Do you back this?" Mr Bart De Wever asked Mr Peeters. "I think that it is beneath contempt. This is like something from an American campaign."
Mr De Wever was also keen to stress that under the N-VA's proposals, the over 50's will not lose their unemployment benefit after two years on the dole.
Mr Peeters responded by saying that he accepts that Mr Jambon has apologised. However, "We campaign based on the information that has reached us".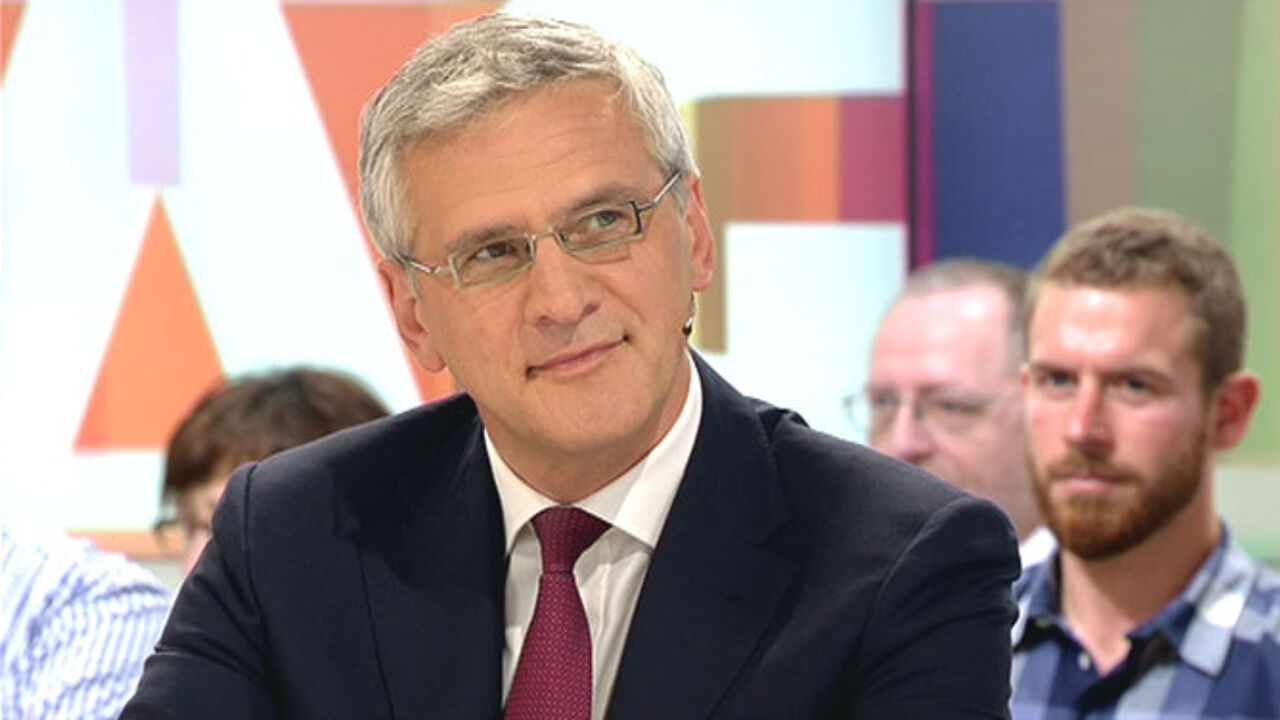 The debate then turned to the nationalists' proposal to limit the amount of time people can claim unemployment benefit.
"Taking people's unemployment benefit away is very anti-social. You push people onto welfare, while to our mind you should be helping them back into work", Mr Peeters said.
Mr Peeters then cited the example of Antwerp, where Mr De Wever is Mayor. "In your city there are 36,000 people on the dole, that's 16.4%"
"Stop scaring people", Mr De Wever retorted.
"Limits on how long you can claim unemployment benefit exist all over the world, yet we would be anti-social if we were to do the same thing here", the nationalist leader said.
"If everyone jumped into the River Schelde, I wouldn't advise you to do the same", Mr Peeters retorted.
Mr De Wever said that under his party's proposals those that had lost their job would get a higher level of unemployment benefit now than was previously the case. During the second year unemployment benefit would be more or less the same as now.
Meanwhile, efforts would be redoubled to help people back into work. However, after two years, an unemployed person would lose their right to unemployment benefit and would have to claim welfare from their local Social Services Department. Under the N-VA proposals the welfare payment would be slightly higher than it is now.
Mr Peeters was unconvinced. He said that the consequences of the nationalists proposal would be that someone that had worked for years and loses their job and has a partner that earns more than 1,089 euro/month would get 8 euro benefit. Mr De Wever had some trouble answering, but eventually responded that "I will never allow people that have worked to end up on their uppers."