Red Cross Flanders raises 2.625 million euro
Red Cross Flanders has raised 2.625 million euro during its annual sticker sale campaign. The organisation's volunteers sold a total of 525,000 sheets of stickers featuring the comic strip character Jommeke. The announcement of how much money had been raised was made during an event at the Bobbejaanland theme park for the volunteers from across the region that had sold the Red Cross stickers and the organisation's regular blood donors.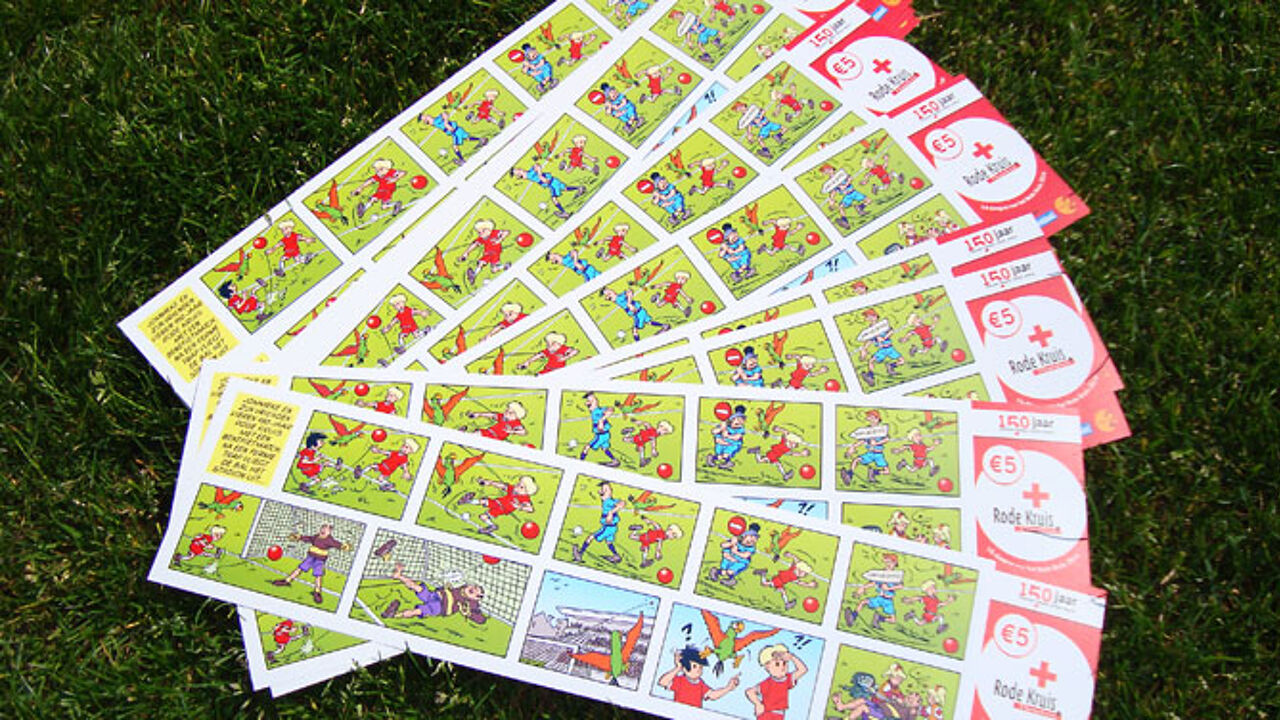 All those that have been invited to Bobbejaanland have been asked to wear red. An aerial photograph will be taken of a "living Red Cross".
The amount raised this year was slightly under the 2.7 million euro raised during last year's sticker-sale fund-raiser. Nevertheless, Red Cross Flanders is pleased with the amount raised especially given the fact that the weather in recent weeks didn't make selling stickers on the streets particularly easy.
The money raised will be used to finance the day-to-day activities of the organisations local branches. It will enable them to buy equipment and organise first aid training courses for the general public.