Three youngsters die in car crash
Three young people have died in a car crash on the sea front at Raversijde, near Ostend (West Flanders). The car they were travelling in left the road and crashed into one of the concrete pylons that carry the electricity supply for the adjacent tramway.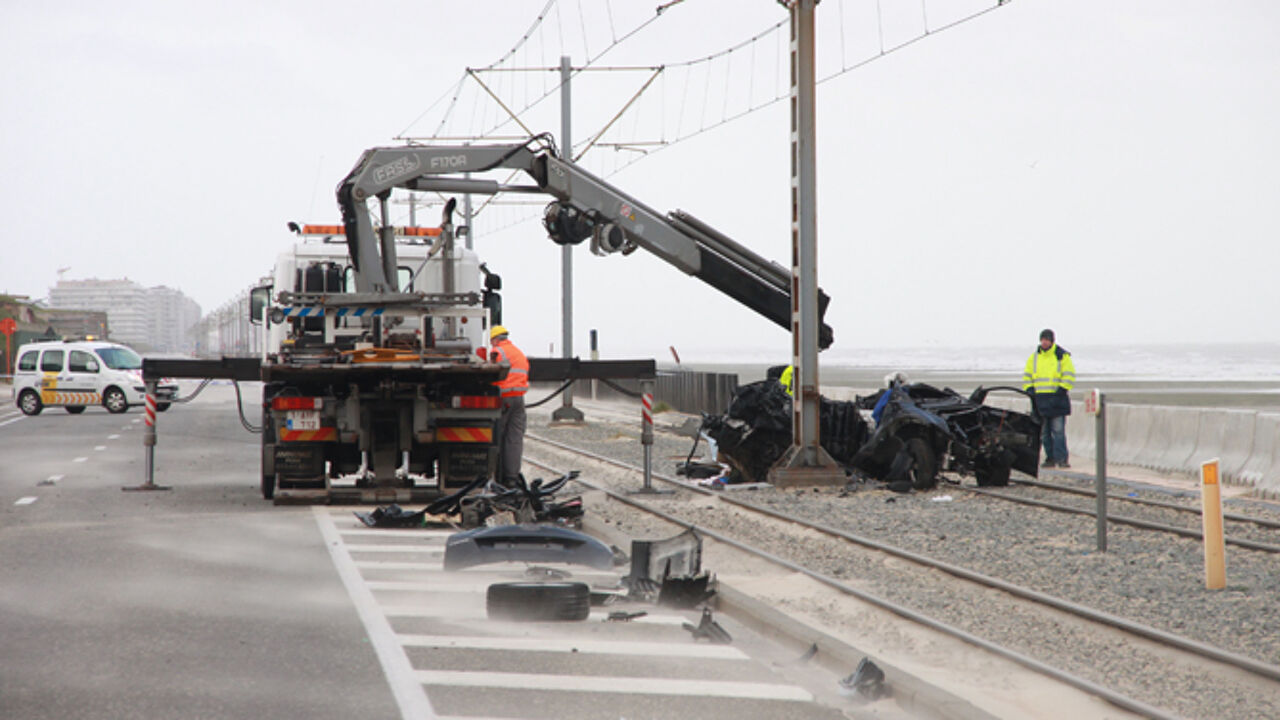 At around 3:45 am a passer-by reported the wreckage of a car on the tram lines. It is not yet clear when the accident happened as no one witnessed it, there were no survivors and there are no houses or flats in the near vicinity.
The Judicial Authorities have sent an accident investigator to the scene. The three victims are a 23-year-old man and two 18-year old men. It took the emergency services several hours to free their bodies from the wreckage.
The accident caused some disruption to coastal tram services between Ostend and De Panne on Sunday. Services have since returned to normal.