Anderlecht take matters into their own hands
Can Anderlecht create the big surprise and become the new champions, despite having lost 1 in 3 matches in the league? The defending champions are suddenly in pole-position, just two days of play from the end of the play-offs, after thrashing KRC Genk 4-0. Massimo Bruno scored twice. Sporting Anderlecht take over first position from Standard, who lost a crucial match against Bruges yesterday (see: read also).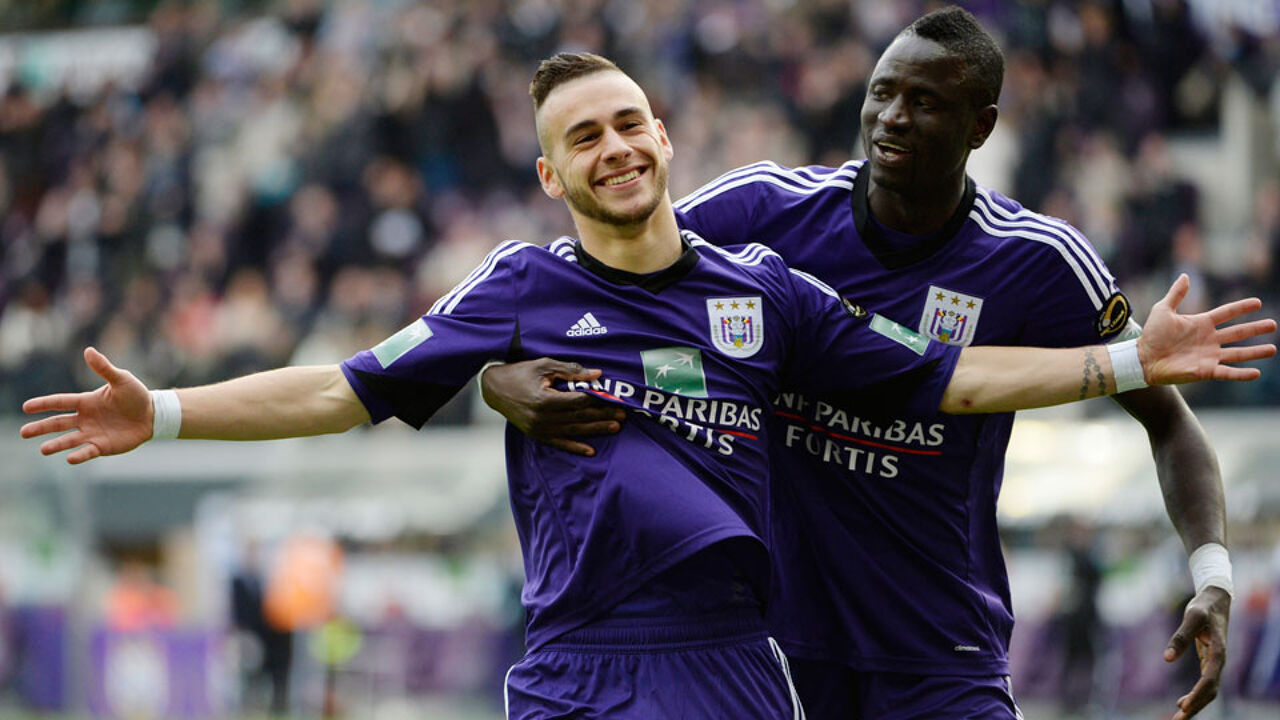 "It's easier to predict the outcome of the 25 May elections than to say who will become the new champions", the VRT's football analyst Peter Vandenbempt phrased it this morning. Anything is possible in the season-ending play-offs. Anderlecht, who could hardly confirm their ambitions during the regular season and lost no fewer than 11 league matches, are now suddenly in pole-position in money time. The Brussels club is equal on points with Club Brugge but has more wins.
Anderlecht cruised past Limburg side KRC Genk on Sunday evening as the youngsters shone. 20-year-old Belgian winger Massimo Bruno (photos) scored twice, with another winger, Andy Najar of Honduras and Belgian striker Dennis Praet adding two more. Under the new coach, Besnik Hasi, Anderlecht are combining team spirit, determination and a touch of genius. Could it be that a so-called "transition season" will culminate with the title, despite the departure of many experienced, veteran star players?
The result means that Anderlecht have taken matters into their own hands now. If they win their next two games, they will grab a 33rd title. However, Club Bruges, equal on points, and the previous leaders Standard (2 points behind) are also in with a good chance.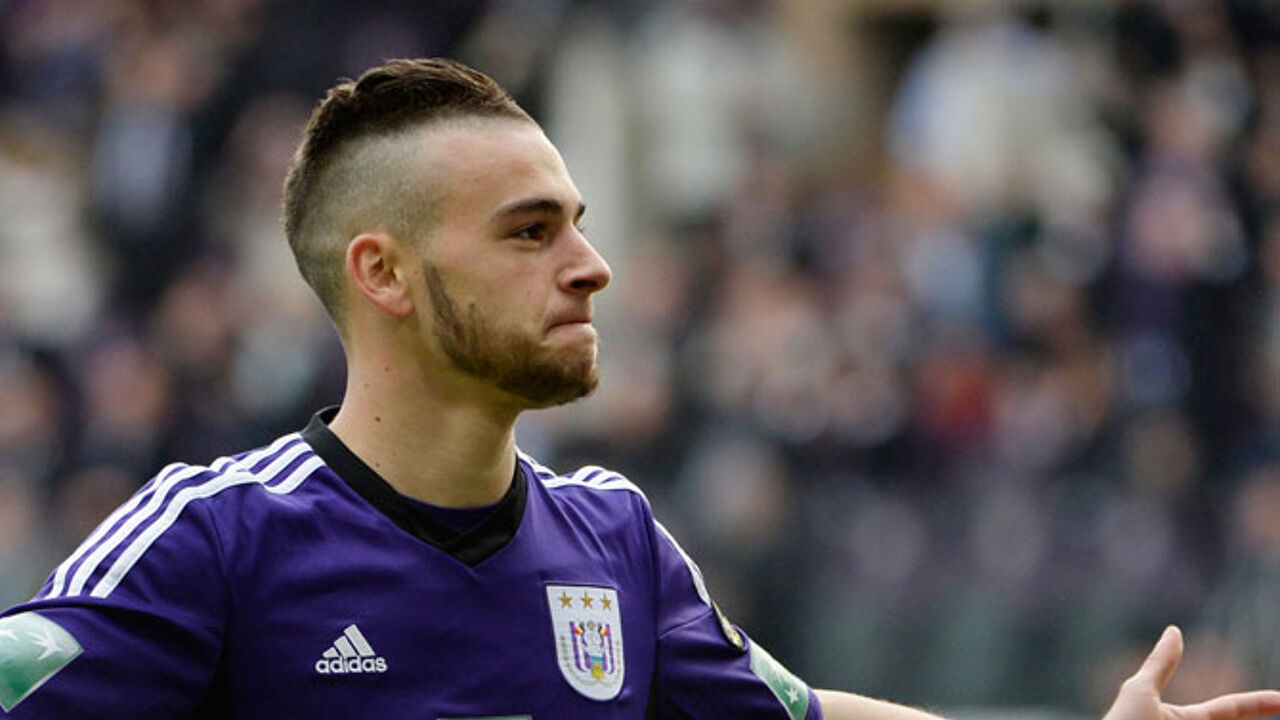 Two days of play reamin:
Thursday 15 May: Zulte Waregem - Anderlecht; Genk - Club Brugge; Lokeren - Standard
Sunday 18 May: Club Brugge - Zulte Waregem; Anderlecht - Lokeren; Standard - RC Genk 
Standings: 1.Anderlecht (45) 2.Club Brugge (45) 3. Standard (43); 4.Zulte Waregem (41); 5.Lokeren (34) 6. RC Genk (29)