Mr Peeters's unemployed woman enjoys wellness after back op
"I'm 55 and I've been sacked. I want to work, but nobody will give me a job. The (Flemish nationalist) N-VA says I should sell my house and pay my rent from my living wage benefit." That's what a woman says in a speech bubble in an advert published by Flemish premier Kris Peeters's Christian democrats. The Flemish nationalists have meanwhile clarified that people in this woman's predicament won't be expected to sell their only home if they want to claim the living wage benefit, but the woman in the advert has meanwhile taken on a life of her own.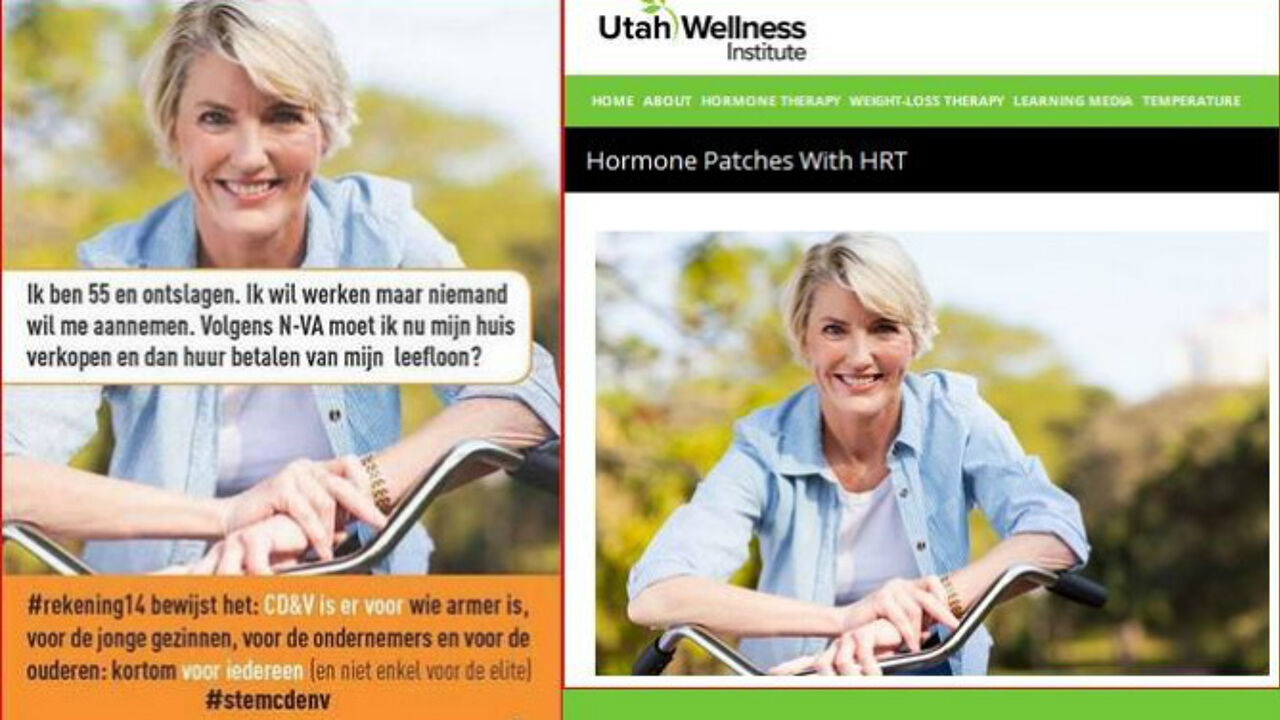 It has emerged that the woman in question is probably not unemployed and in all likelihood not even Flemish! The very same woman also features on the website of the Maine Spine & Nerve Institute where she takes the name Jeanne Reagan. There she tells a very different story:
"From 1996-2002 I had four unsuccessful back surgeries. From that time until now I was in severe chronic pain... Nothing seemed to work, until I read about Spinal Decompression in the newspaper. I went to Maine Spine & Nerve Institute for Spinal Decompression treatments, and now I feel better than I have felt in 18 years".
'Ms Reagan' also pops up on the website of the Utah Wellness Institute where she features above an article about hormone replacement therapy.
The use of stock photos - often from American databanks - isn't that uncommon. In fact the people who appear on the N-VA's website to illustrate the nationalists' views on social security also feature on the website of a Californian hospice. Earlier a Walloon woman who appeared on a poster of the far-right Vlaams Belang party even took the matter to court because she didn't want to be associated with that party!