Bombshell in Wilmots's Red Devils' line-up
Belgium's Marc Wilmots has unveiled his line-up for the World Cup in Brazil this summer. The Red Devils' manager has incensed Club Brugge fans by not including Timmy Simons. Divock Origi is seen as the revelation of the squad.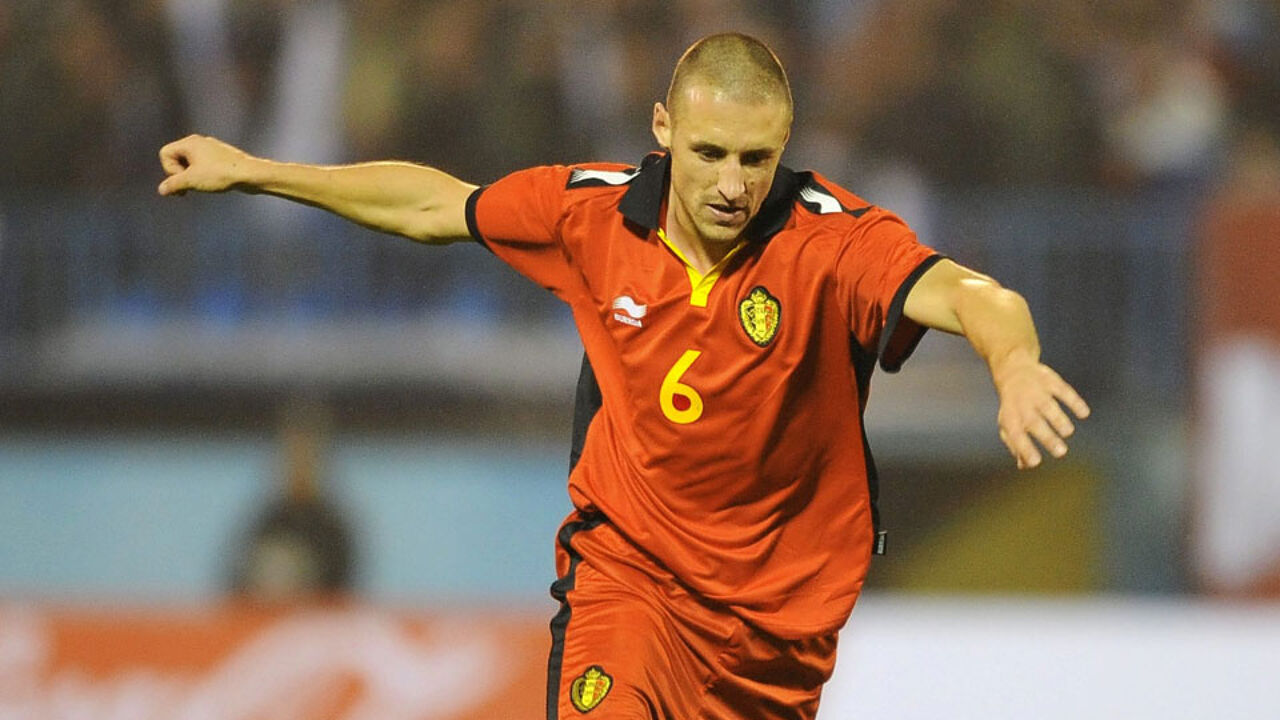 BELGA/LALMAND
Wilmots's failure to include Timmy Simons seems to suggest that the Club Brugge's star's days with the Red Devils are now at an end. Simons turns 38 in December. Wilmots strung the player along for many months, dragging him to all the qualifiers, but never allowing him onto the pitch. Simons did seem a hot favourite for Brazil, if only for his role in the dressing room, but today Wilmots seems to have inflicted a fatal blow to the player's international career.
It has been a day of many surprizes for soccer-loving Belgians. Even before the news conference where he was to announce his selection, the Belgium manager dropped a bombshell. Using the micro-blogging website Twitter he made clear his intention to make known his final selection plus 6 stand-by players: "Experience has taught me it's better that everybody knows where they stand. Clarity before everything."
Wilmots clearly knew that he was not yet standing in Brazil when he announced the inclusion of Divock Origi. This is the first occasion that the young striker ,who plays for the French team Lille, has been selected.
Devotees of the beautiful game in England will be able to see many of the stars of the premiership in action in Brazil. Man Utd fans will have something to cheer about this summer. Adnan Januzaj, who really came to the fore at the English team this season, is bound for Brazil too on board the Belgian bus. Wilmots is still in search of a third goalie and has decided to hedge is bets. He hopes that Koen Casteels will be fit enough to travel, but, if not, Anderlecht star Silvio Proto will squeeze into his seat on the aeroplane.
The full line-up includes strikers Eden Hazard (Chelsea), Adnan Januzaj (Man Utd) and Romelu Lukaku and Kevin Mirallas (both Everton), Spurs' Nacer Chadli and Moussa Dembele in midfield together with Man Utd's Marouane Fellaini. In defence we find Man City's Vincent Kompany, the Gunners' Thomas Vermaelen and Spurs' Jan Vertonghen, while Liverpool's Simon Mignolet is among the goalies.
The names Michy Batshuayi, Guillaume Gillet, Thorgan Hazard, Radja Nainggolan, Sébastien Pocognoli and Jelle Van Damme have all been put on the reserve list, in case any of our other stars get injured.