Brussels orbital closed at Sint-Stevens-Woulwe
A combination of an accident involving four trucks and a bus and another lorry carrying hazardous goods being stuck in the resulting jam has led to the Brussels orbital motorway being closed in both directions at Sint-Stevens-Woulwe (Flemish Brabant). The motorway closure is likely to cause severe disruption to traffic in the area to the East of Brussels on Thursday afternoon. There is still no word on when the motorway will re-open.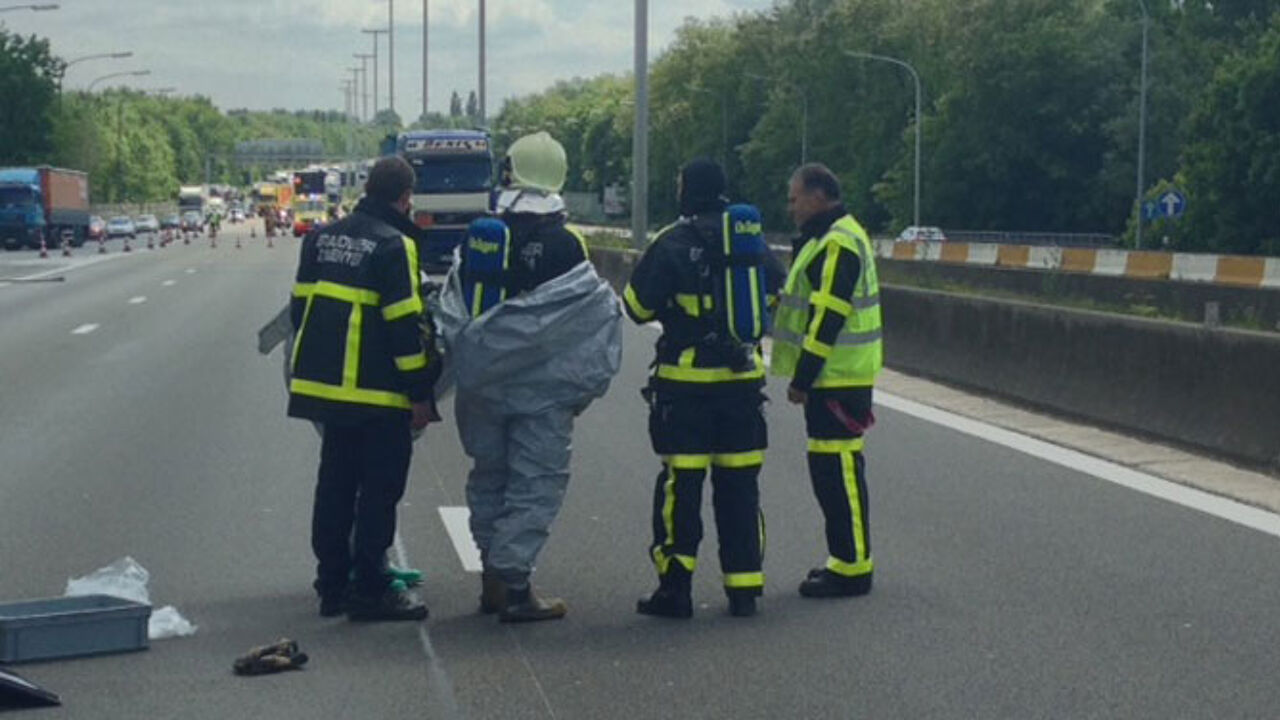 An accident involving four trucks and a Belgian Defence Ministry bus happened on the anti-clockwise carriageway of the orbital motorway in Kraainem (Flemish Brabant) on Thursday morning.
A total of eight people were injured. Six people travelling in the army bus sustained minor injuries, while two lorry drivers were seriously injured in the smash. The Fire Service is currently trying to free one of the truckers from the wreckage of his cab. His condition is described as critical.
The accident in Kraainem soon resulted in a traffic jam. Among the vehicles caught up in the jam is a lorry carrying hazardous goods. Due to the heat there is a possibility that the hazardous cargo might leak leading to the possibility of an explosion. The motorway has been closed as a precautionary measure.