Protesters detained near to European Business Summit
Police in Brussels have detained 250 people that were taking part in a demonstration against the European Business Summit that is being held in the capital. The European Business Summit is an international conference attended by businesspeople and politicians.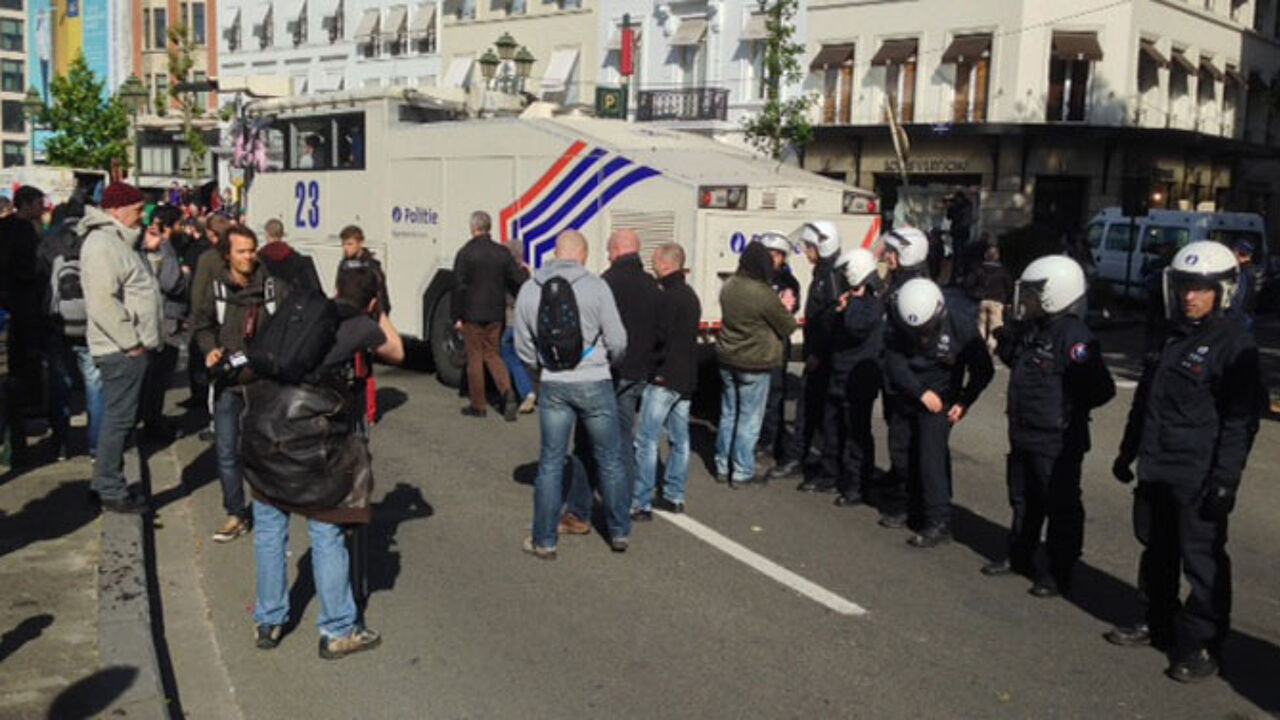 Around 500 activists gathered on the Poelaertplein outside the Brussels Courthouse on Thursday morning to protest against the free-trade agree that is currently been negotiated by the EU and the United States.
The police used water canon to disperse the protesters, around half of whom were detained.
Those protesting were trades unionists, farmers and members of NGOs that oppose any free trade treaty between the European Union and the United States.