Minister banishes police dogs from front line
In letter sent to police chiefs, the Interior Minister Joëlle Milquet (Francophone Christian democrat) has told them not to deploy police dogs and horses in the front line when dealing with demonstrations and public order incidents. News of Ms Milquet letter appears in an article in Friday's edition of the daily 'Het Nieuwsblad'.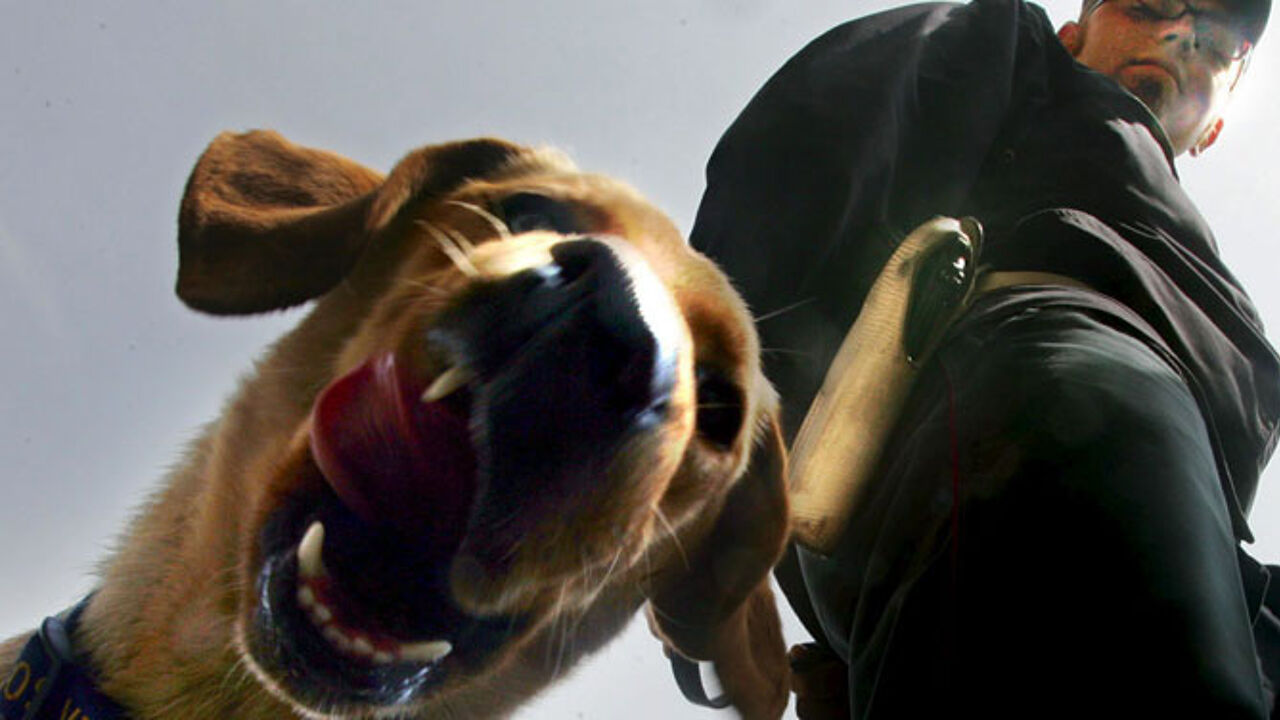 The police had requested stricter rules on the deployment of dogs and horses after a number of incidents in which members of the public had been bitten by police dogs.
Marc Hellinckx of the Local Police Permanent Committee told the paper that "We have seen enough footage of incidents in which even very highly-trained police officers are unable to keep their dogs under control."
Gert Cockx of the police union NSPV confirms that some police dog handlers have been bitten by their own dogs.
Ms Milquet's letter bans the use of dogs in the front line during demonstrations and public order incidents. "The use of police dogs in the front line will be considered the same as using an attack weapon and as such is not allowed", the letter reads.
Nevertheless, this doesn't mean the end of dogs in the Police Service. Marc Hellinckx told 'Het Nieuwsblad' "They can still be used in the second line, to guard the entrance a building or to protect police officers out on patrol".