Brussels' Pride basks in the sun
Tens of thousands of people took part in this year's Pride event in Brussels on Saturday. With just over a week to go to the general election this year's slogan is "Vote for Equality".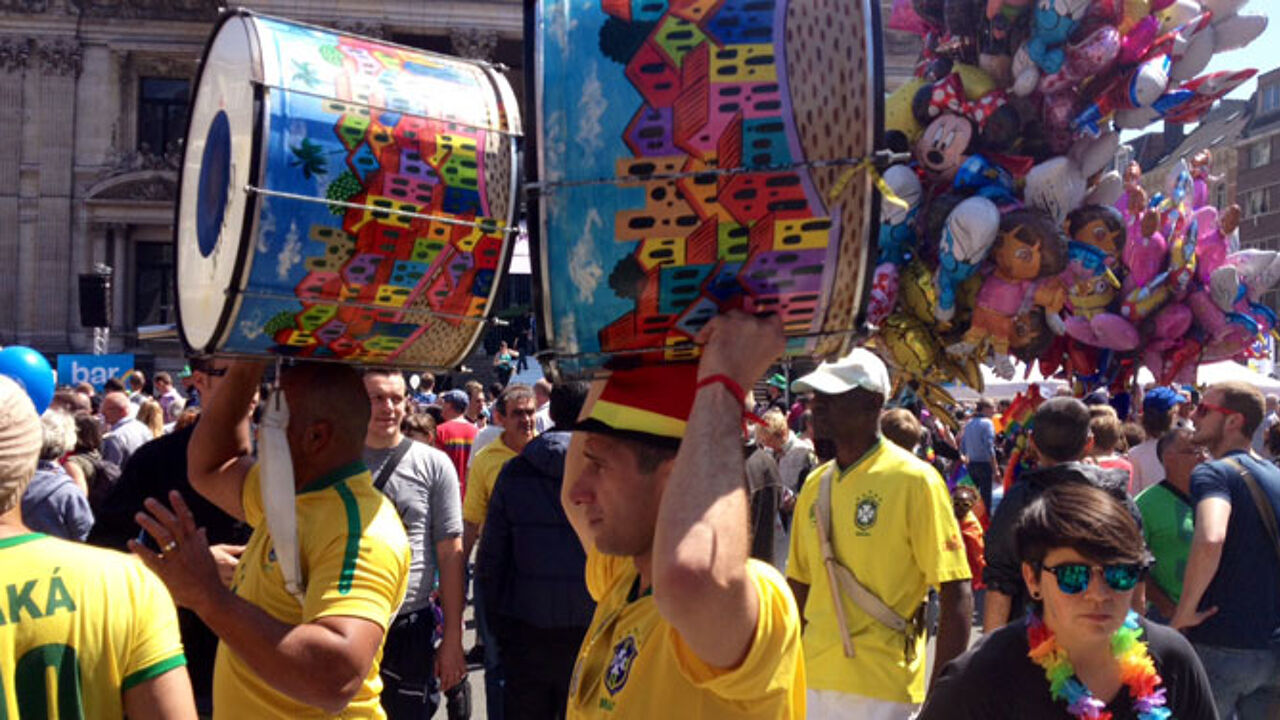 It's the 19th time that this event is being staged in Brussels. The Belgian press agency Belga quotes one of the organisers:
"19 years ago it started as a party for the LGBTI community and their supporters. Today it's a festival of diversity. 19 years ago not a single politician was on stage. Today nearly all parties are represented. We have experienced great progress in Belgium, but there is still a road to go. More needs to be done for transgenders who still need to visit a psychiatrist and get sterilised."
The Pride organisers are seeking support for: full equality, no to all forms of discrimination and concrete action against all forms of LGBTI phobia. Politicians are being asked to take these demands up on all levels: local, federal, European and international.
Further effort is needed in our schools and in police training. This year there is a special call for greater equality in sports.
Belgium's openly gay Prime Minister Elio Di Rupo tweeted: "I am proud of the progressiveness of our country, where we defend values like freedom, respect and tolerance."
In all 100,000 people took part in Saturday's parade - up 20,000 on last year's number.