Wheel clamp arrives in Flanders
The town of Menen will be the first in Flanders to clamp the vehicle of drivers who fail to pay their parking ticket. Motorists who fail to cough up five times in a six months' period will have their cars clamped. The measure comes as many French drivers in the town fail to pay and display.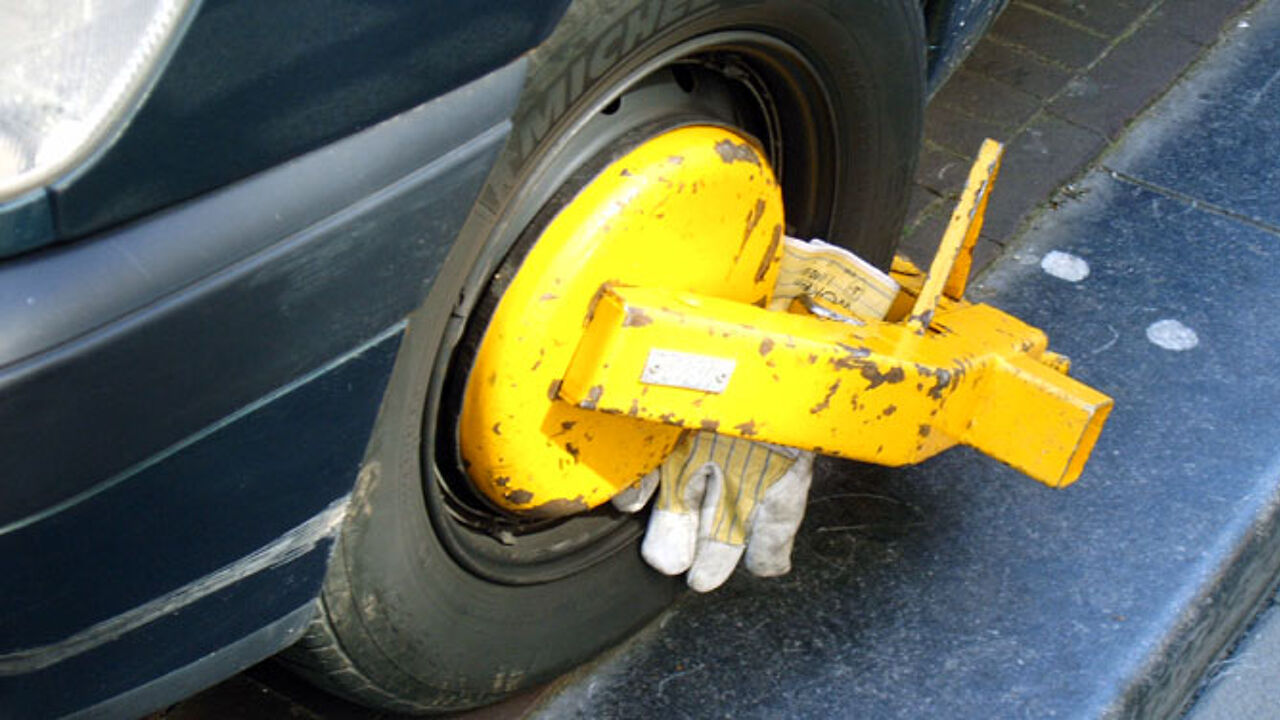 Copyright, NYTECH Corp, 03
In Menen located on the French border only 4 out of 10 parking tickets are paid nowadays. Tickets worth 150,000 euros remained unpaid last year. Fresh legislation allows for persistent offenders to be clamped.
Belgian drivers can be brought in front of a Justice of the Peace, but it's difficult to do this to foreign motorists. Some drivers have piled up 50 unpaid tickets.
Drivers who discover their vehicle clamped will have to pay the outstanding tickets. Other Belgian border towns including De Panne and Maasmechelen are looking at the wheel clamp too.