King Filip among runners at 20km of Brussels
40,000 people from 125 different countries are taking part in this year's 20km of Brussels. The participants included Belgium's King Filip, who appeared at the start dressed in royal blue and accompanied by Queen Mathilde and their children.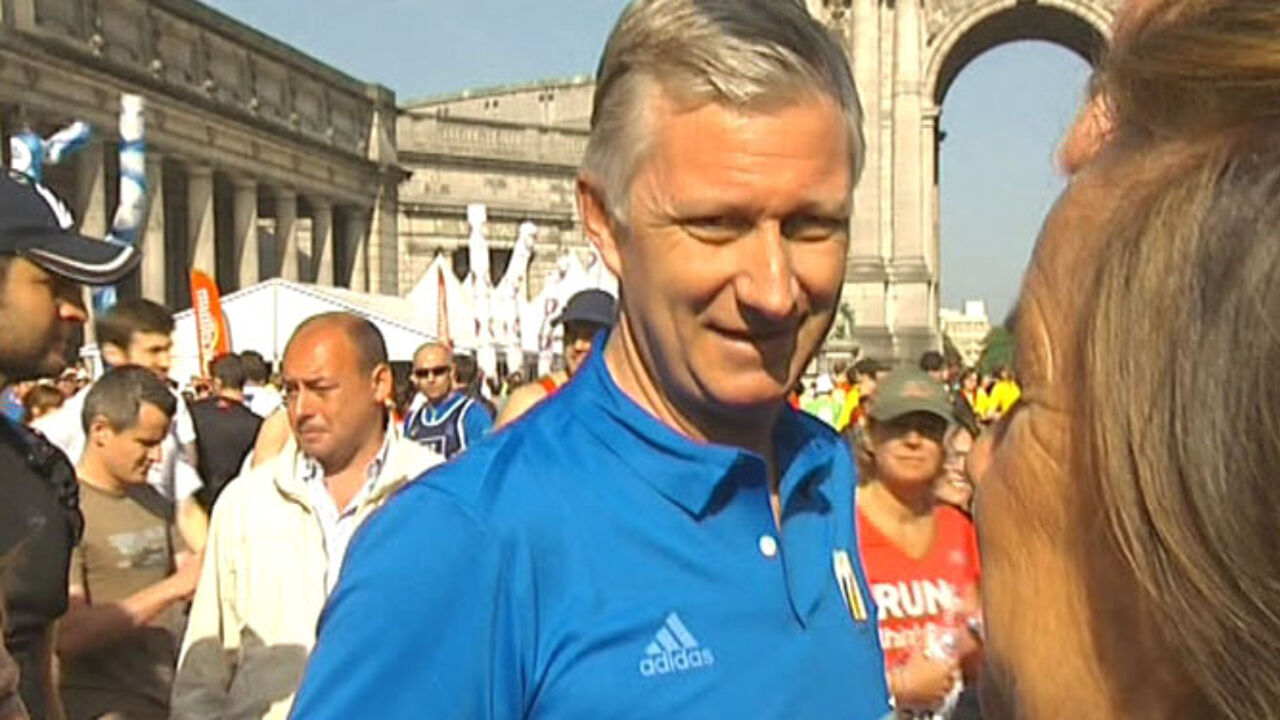 Last year the then Prince Filip completed the course in 1 hour 55 minutes. The king wasn't supposed to be taking part this year due to a busy agenda, but the king turned up after all.
The participants included a record number of runners, hand bikers and walkers this year. The race started in the Jubel Park in Brussels at 10am.
The race is being organised for a 35th time this year.
Brussels police have confirmed that one 28-year-old participant died in sight of the finish. A further four others were taken to hospital with heart problems. In all Red Cross workers helped over 600 people. 430 Red Cross workers had been deployed as well as 6 medical teams. 35 people were hospitalised.