Januzaj: "I'm in the Belgian team and I'm staying"
Adnan Januzaj has given a press conference in the presence of Belgian national team coach Marc Wilmots. The young Manchester United winger told journalists he has made his choice and won't change his mind. Januzaj was called to the squad by Wilmots and was completing his second training session with the Red Devils in Genk on Tuesday.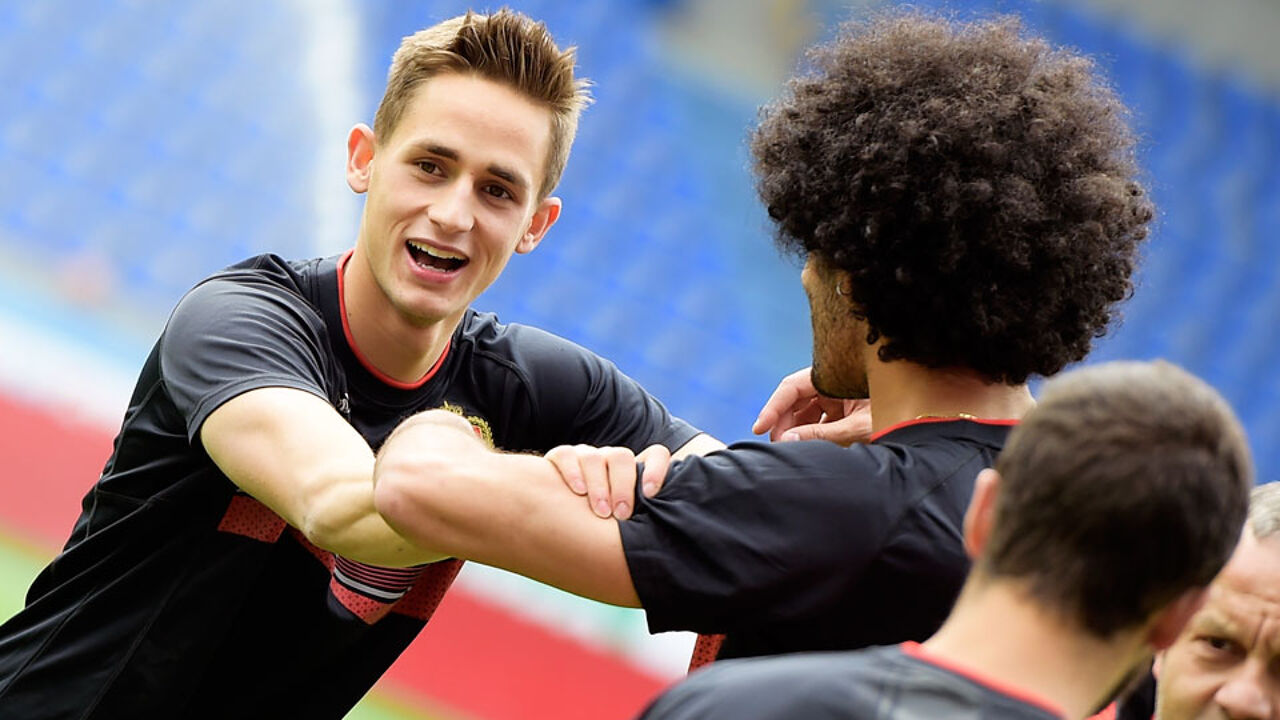 Adnan Januzaj (photos: with other members of the Belgian squad at the first World Cup training sessions) was one of the Premier League sensations this season. At only 19 years of age, he emerged as a promising top player at Manchester United. For months, it was not clear which national team he would play for: Albania, Kosovo, England or Belgium. At a press conference last night, Januzaj gave more information about his choice for the Belgian national team.
"I was born in Belgium and completed all my studies here. I said my future is here and I want to play for this team", the youngster told reporters in French. Although he has accepted the invitation to play for the Belgian squad, his choice is only final when he will have completed an official game. However, he rejected suggestions he would maybe change his mind. "I am now with the Belgian national team and I will stay here."
Januzaj was assisted by Marc Wilmots who was sitting beside him, taking over from time to time. "I think he has made his choice. If he says he has made his choice, I don't think we should continue about this and speak about other countries. It's finished. Even if he hasn't played an official game for Belgium, he has made his choice. Let this be clear", the national coach said loud and clear.
One journalist wanted to know if he already knew the lyrics of the Belgium national anthem. "I know it a little bit, but I will learn it", Januzaj promised. Wilmots added with a smile that "every national team member is obliged to learn it. He will have the whole night to learn it by heart. It's no problem."