Bob Peeters one step closer to Charlton Athletic
The promising Belgian football coach Bob Peeters has breached his contract with the Belgian top-flight football club Waasland-Beveren. This was confirmed by the East-Flemish club. The latest move confirms his intentions to become Manager at the English First Division club Charlton Athletic.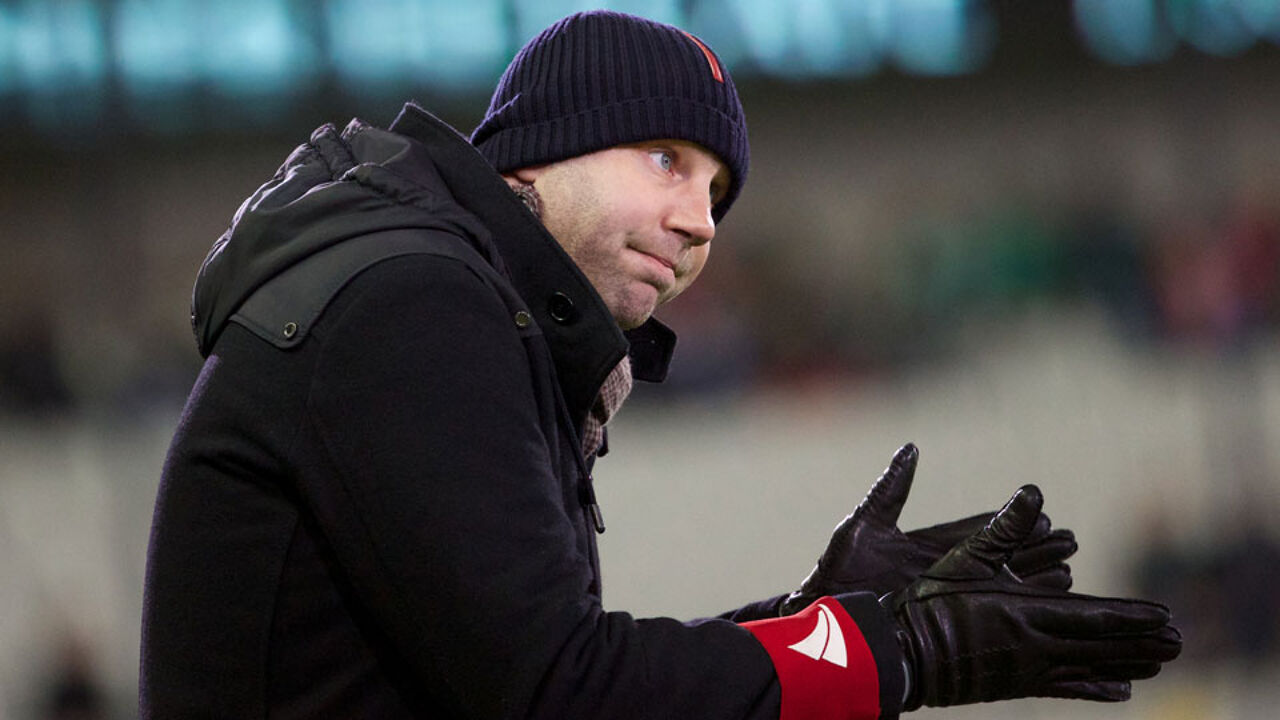 Charlton is in the hands of the Belgian businessman Roland Duchâtelet. It is believed Bob Peeters (40) already has a deal with Mr Duchâtelet. The fact that he has already left Waasland-Beveren, only confirms the rumours. It is expected that the parties involved will come out with an official statement soon.
Waasland-Beveren is not amused by Peeters' move. The club explains that he left without informing them of what was happening. His surprise exit leaves the club with a big problem for next season. Peeters kept Waasland-Beveren in the top-flight and received a lot of applause and appreciation for this from the home fans.
Peeters said he couldn't miss the chance to work in England. The former striker previously played for Millwall. Waasland-Beveren confirmed his departure this morning. "He informed us by e-mail of his decision not to honour his contract. The club will now consider the necessary steps", a statement said.
Charlton took 18th place in this season's First Division - which includes 24 teams -  staying out of the relegation zone.