Caravaggio's masterpiece with the dirtiest feet coming to Antwerp
A masterpiece of the Italian baroque painter Caravaggio is bound for Belgium. The work Madonna of Loreto will go on show in the MAS Museum in Antwerp this autumn.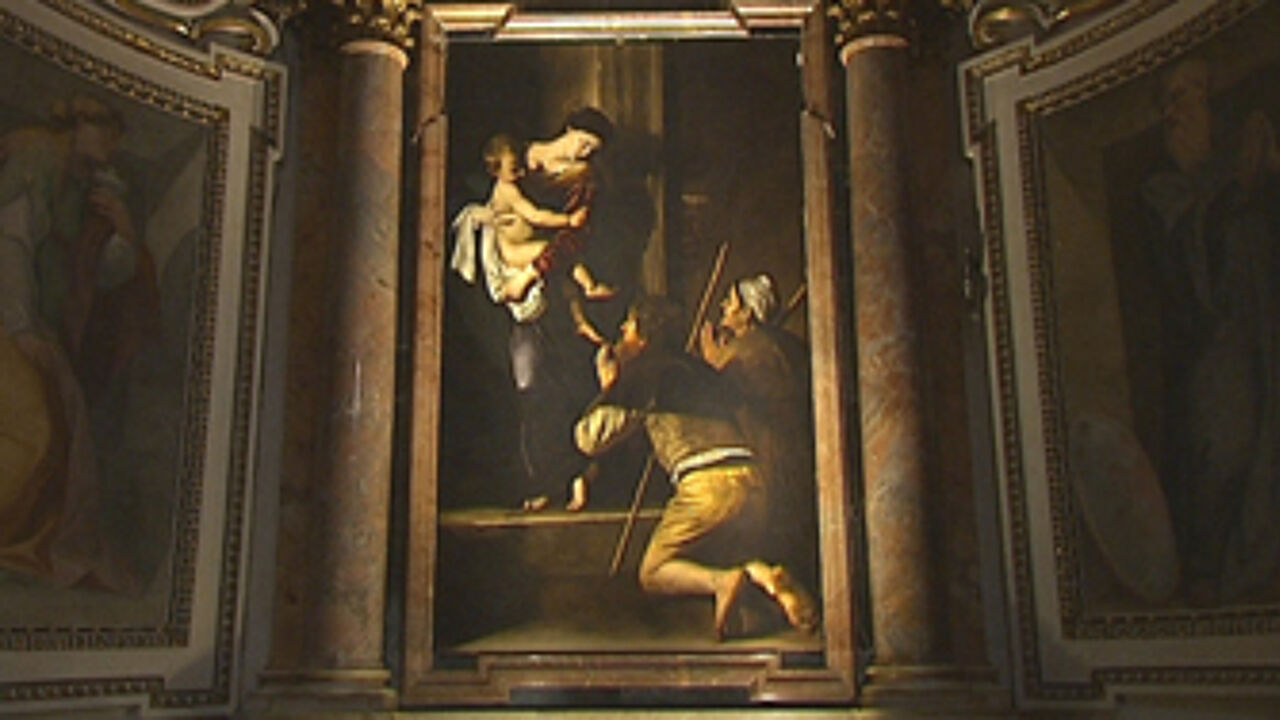 The Madonna di Loreto that is also known as the Pilgrim's Madonna is today in the Church of Saint Augustin in Rome.
The Madonna will form part of an exhibition devoted to sacred places and sacred books that is jointly staged by the MAS and the Hendrik Conscience Heritage Library. The work is known as the masterpiece with the dirtiest feet in history as the pilgrim kneeling before the Madonna has dirty feet. This is the earliest work in which a pilgrim is centre stage. The fervour of his belief leads to the apparition of the Madonna.
Guus Van den Hout, curator of the exhibition 'Sacred Places - Sacred Books': "In this work Caravaggio depicts what is essential in the Christian pilgrimage. These are humble people who following a journey full of hardships meet up with what is godly."
It was a difficult feat getting the work to Antwerp. Guus Van den Hout: "It involved a lot of diplomacy, conversations with the Italian president and the Vatican. The painting is insured to the tune of 100 million euros."
The exhibition "Sacred Places - Sacred Books" will present the three Abrahamic faiths together with their similarities and differences including those pertaining to pilgrimages."
Art historian Bert Treffers: "If you organise an exhibition that includes Christian pilgrimage as an ingredient then you want this painting to form part of it."
In addition to the work by Caravaggio the exhibition will also include masterpieces flown in from the Vatican, Jerusalem and Istanbul. The exhibition will run until 19 September.