Arson attack against Flemish nationalists' election truck
This is all that remains of the election truck used by the Flemish nationalist lawmaker Ben Weyts. Mr Weyts's truck was completely gutted by fire overnight. The fire brigade attended the scene but was unable to halt the blaze.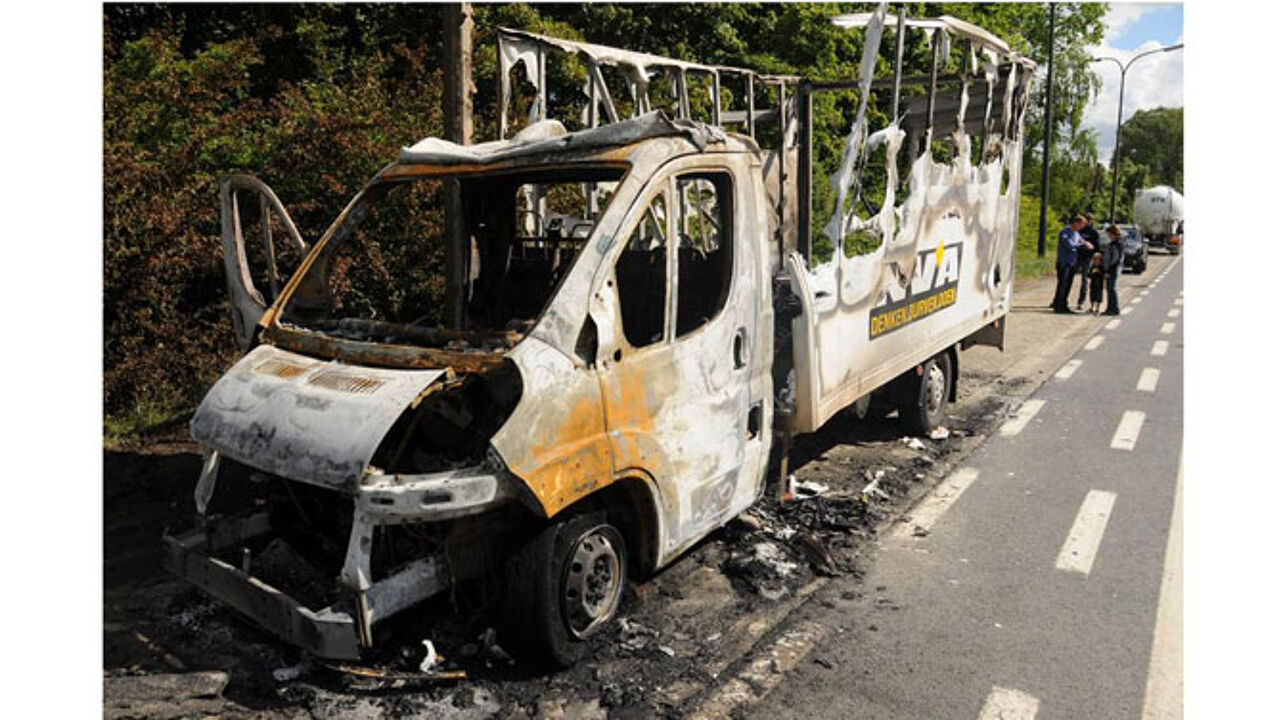 The police speak of an arson attack but deny any political link. Mr Weyts's truck was laden with campaign material and was parked on a slip road off the greater Brussels orbital ring road in Beersel.
Mr Weyts, who is close to Flemish nationalist leader Bart De Wever, is gutted. He told VRT News: "It was my wife, who discovered the burned out truck. She was driving by with the kids in the car. It was a particularly shocking sight."
It's not the first time that Mr Weyts's campaign is the target of vandals. The lawmaker and police officers have even caught vandals red handed.
The police haven't a clue who is to blame for the arson, but say a second vehicle was torched last night too. Cars have been set alight in the area for a while now and police fear a disturbed arsonist is at work.