Left, right and centre clash in end-of-campaign debate
Setting a time limit on the length of time you can draw unemployment benefit, the automatic linkage between public sector wages and benefits and prices and mortgage tax relief, these were the main topics on which Flemish politicians from the right and the left clashed on Friday night in the final big election debate ahead of Sunday's poll.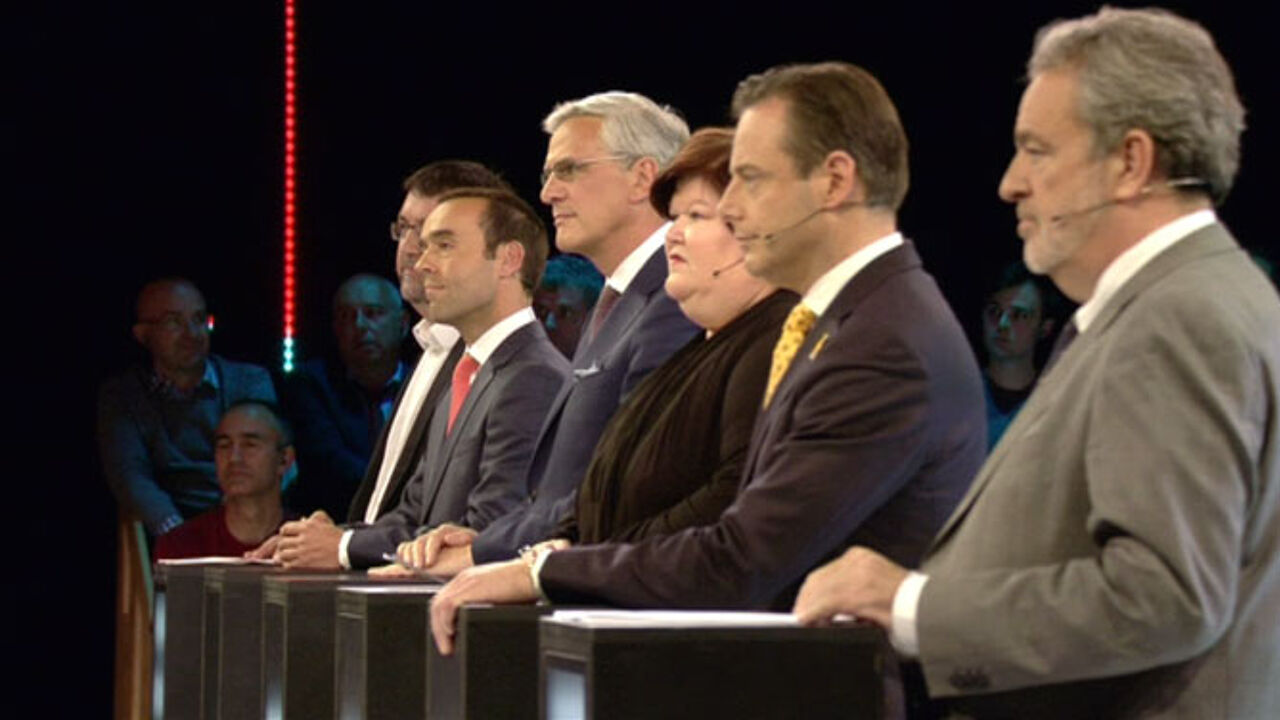 Flemish nationalist leader Bart De Wever repeated his party's pledge to put a time limit on the length of time you can draw unemployment benefit. Mr De Wever wants more people in work and hopes to create jobs by cutting taxes on labour. He clashed with socialist leader Bruno Tobback, who insisted that the unemployed wouldn't be helped by removing them from the statistics.
The greens' Wouter Van Besien demanded education reforms to ensure youngsters have a diploma that is useful on the labour market.
Mr Van Besien clashed with Flemish premier Kris Peeters when he backed ending mortgage tax relief after 15 years. The Christian democrat premier warned that this would mean condemning youngsters to staying on the rented accommodation market instead of buying a home of their own.
The liberals' Maggie De Block too didn't want to touch mortgage tax relief: limiting the relief would stop people from buying and selling: a crisis on the housing market would trigger a wider economic crisis.
The socialists' Bruno Tobback does not believe that the index that keeps public sector wages and benefits in step with prices puts Belgium at a disadvantage. Flemish nationalist Bart De Wever insisted that the index led to higher tax dues and that most of the increase ended up with the state. Mr De Wever backed lower income tax and all-in agreements that protect spending power and create jobs.