Is Vlaams Belang burnt toast?
The Flemish far-right Vlaams Belang is the clear big loser in today's general election. In many places the far-right loses half of its support. As a result Vlaams Belang may even experience difficulty reaching the 5% election threshold for provincial constituencies.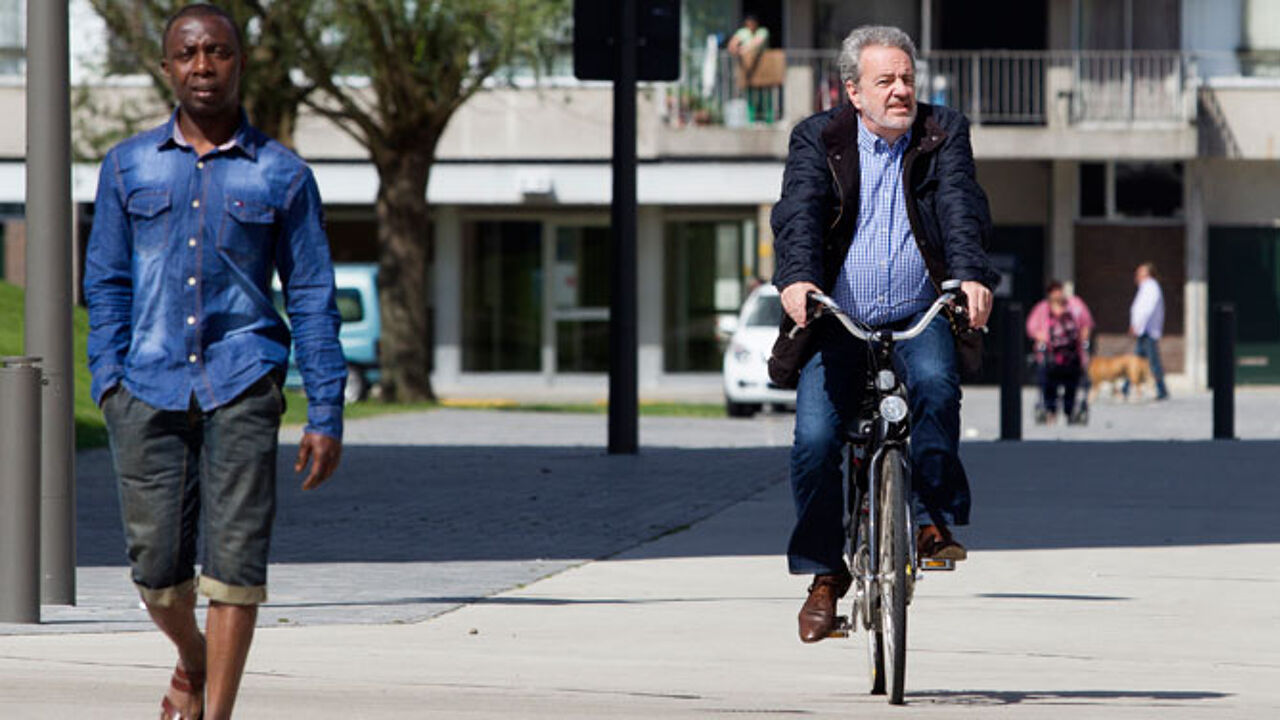 Vlaams Belang leader Gerolf Annemans did not pull any punches:
"This is our worst result. It is a gigantic victory for the Flemish nationalists and I congratulate Bart De Wever. The traditional parties are still intact, but we are paying the price."
"Yes, this hurts an awful lot. Only few of our candidates have been elected, but we do still have representatives in the Flemish parliament. We are too large to give up. We will return."
In the last federal elections in 2010 Vlaams Belang polled 12.6% of the popular vote in Flanders. The party's leader, Gerolf Annemans (pictured on bike), had a modest goal this time round: in order to weigh on the political debate the party needed to secure a 10% share. Today's results are far below this goal.
It was in 1991 that Vlaams Belang predecessor Vlaams Blok made its first big breakthrough. In the following years the party was ostracised by all other parties. All forms of co-operation were banned and so called cordon sanitaire was drawn up around the party. The Vlaams Blok languished on opposition benches and wasn't allowed a share of power anywhere. Despite this, by the end of the nineties the party could regularly count on the support of some 600,000 Flemings. In 2004 Vlaams Blok made way for Vlaams Belang after organisations aligned to the party were convicted of racism.
At the last election the start of the rot was noticeable. Many Vlaams Belang voters quit the party for the Flemish nationalist N-VA that was able to work together with other parties and like in the Flemish government did weigh on the decision-making process.
Today's results often show a halving of support fuelling speculation that the terminal decline of a party that once sent shockwaves through the entire country may now have started.