Socialist losses in Wallonia, but leading position retained
In Brussels and Wallonia the socialists retain their dominant position despite significant losses. As the votes came in socialists and liberals long battled it out for first position, but as the night progressed the socialist lead was confirmed.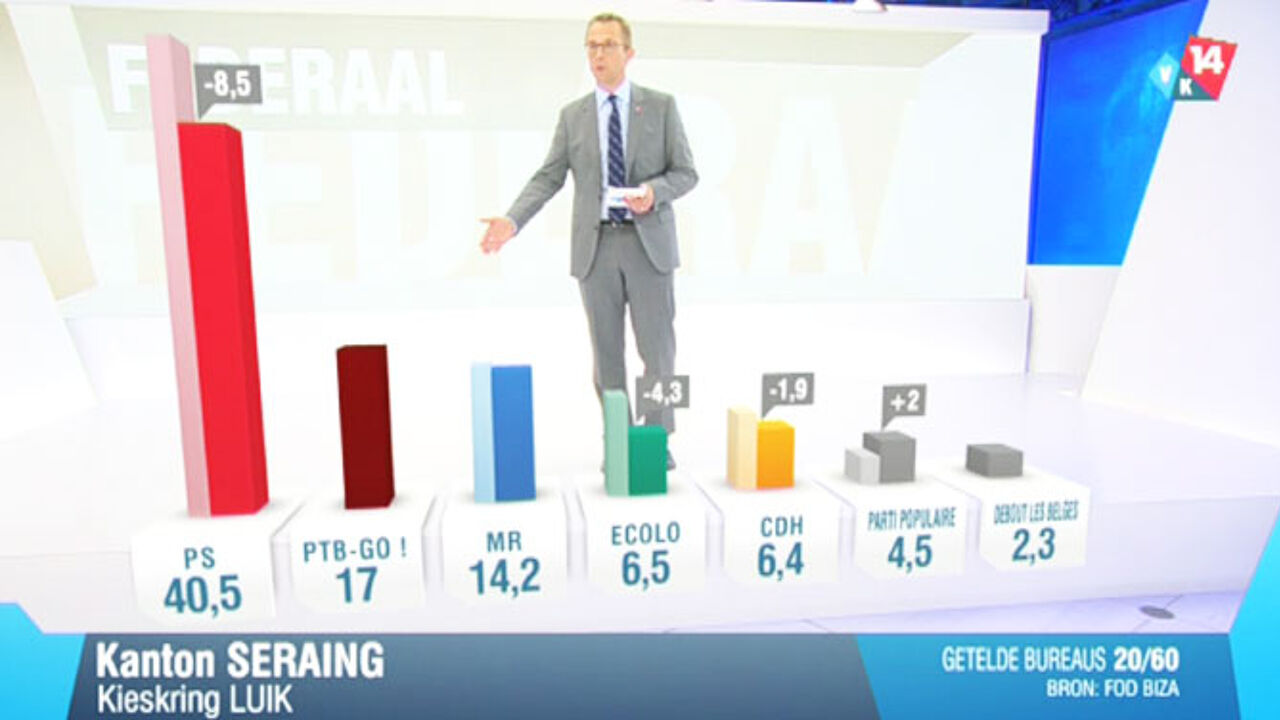 Late on Sunday, it became clear the PS of outgoing Prime Minister Elio Di Rupo would manage to keep its leading position, although losses were huge in several places. The socialists of the PS have over 30 percent for the federal parliament, with the liberals on over 25 percent. For the Walloon parliament, the PS would have some 30.9 percent of the votes, compared to some 27 percent for the MR.
The Christian democrats of CDH lose ground and are third with some 15 percent. The ecologists of Ecolo were having a bad day and lost over 50 percent of their voters in the Walloon elections. They have to be content with less than 9 percent overall. Their loss may be linked to the strong showing for the Marxist PTB, who managed to attract some 5.5 percent of the electorate.
Major counting problems in Brussels
In Brussels Flemish parties struggling to hold on to any seats. The Flemish liberals of Open VLD and Flemish nationalists N-VA are the only parties to land 2% of the vote, but stand no chance of a seat. The only Fleming in the running for a seat was a Flemish green on the Ecolo (Francophone green) list in Brussels. Ecolo made big losses dashing Flemish hopes of a seat in the chamber of representatives in Brussels..
In Brussels the Francophone socialists (25.9 %) beat the Francophone liberals (22.4%) and retained the top spot .
The count in the capital is being dogged my major computer problems. 17 of the 19 municipalities were unable to give results. It's being suggested that because of these problems the final result for the federal and Brussels parliaments may only be known on Tuesday.