Can Bart De Wever translate gains into power?
Flemish editorialists shower praise on Bart De Wever's Flemish nationalists on account of their particularly strong showing in the election, but few predict an easy road ahead to power.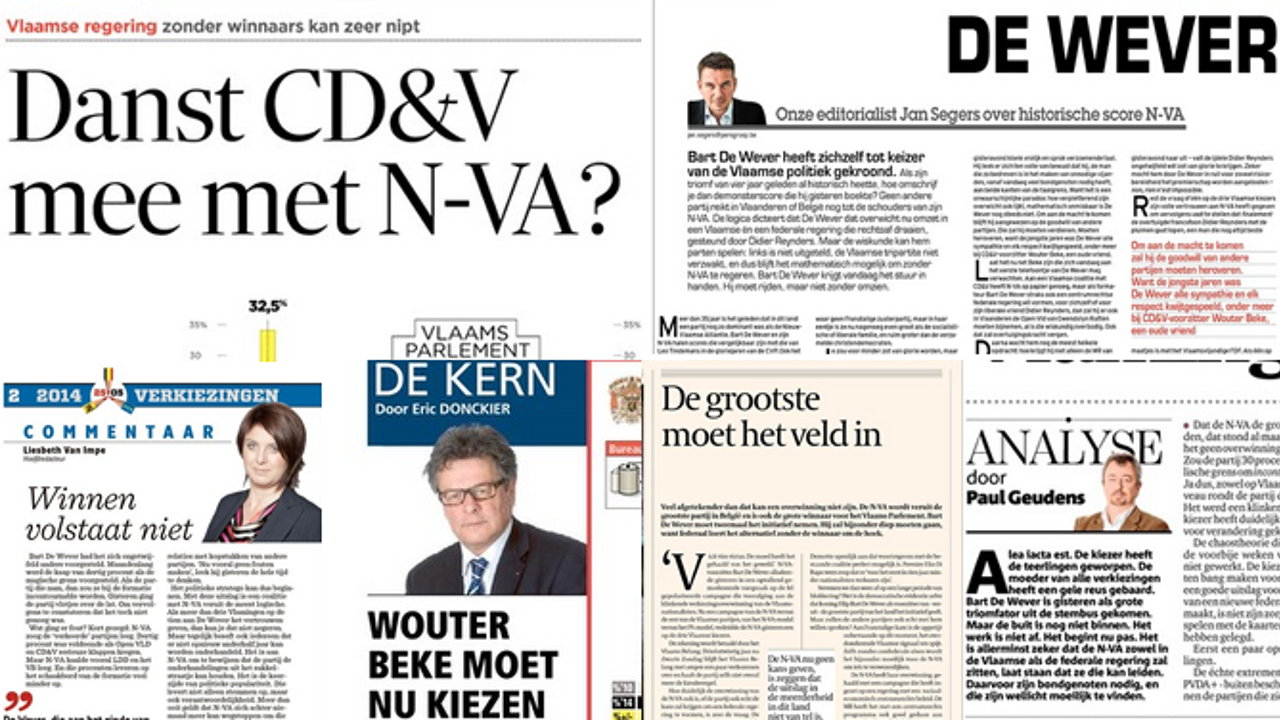 Gazet van Antwerpen's Paul Geudens: "It's far from sure the Flemish nationalist N-VA will be represented in both the Flemish and the federal government or can lead them. In order to do so N-VA requires allies and they will probably be hard to find."
For Bart Sturtewagen of De Standaard this result could be the worst Mr De Wever could experience: "The Christian democrats are not obliged to deliver the logical Flemish coalition."
Mr De Wever will have a hard time finding federal partners: "The Francophone socialists did better than expected. The Francophone liberals did well too and may team up with the Francophone democrats of FDF in Brussels, which could complicate the mating process with Bart De Wever."
Het Nieuwsblad's Liesbeth Van Impe writes that the N-VA easily took the 30% hurdle but swiftly came to the conclusion it wasn't enough: "This would have been enough if the Christian democrats and liberals had incurred losses, but the N-VA took its votes off the far right and the right-wing liberals of LDD and this yields less on the political chess board."
De Tijd's Isabel Albers writes: "Despite this clear victory, it's far from certain that the party will get an opportunity to form a federal government. Coalitions are possible without the N-VA. Outgoing government parties did not implode. They do not seem impressed by the N-VA's tremendous score and psychologically it could be important for any decision for them to continue the job."