Flemish PM Kris Peeters bites the dust in Flanders
N-VA leader Bart De Wever fetched most preference votes in Flanders. Some 315,000 federal voters gave him their personal vote, which is more than double the number of the Flemish liberal Maggie De Block. For the Flemish parliament, it's Flemish nationalist Liesbeth Homans enjoying a shock win over the outgoing Flemish PM Kris Peeters.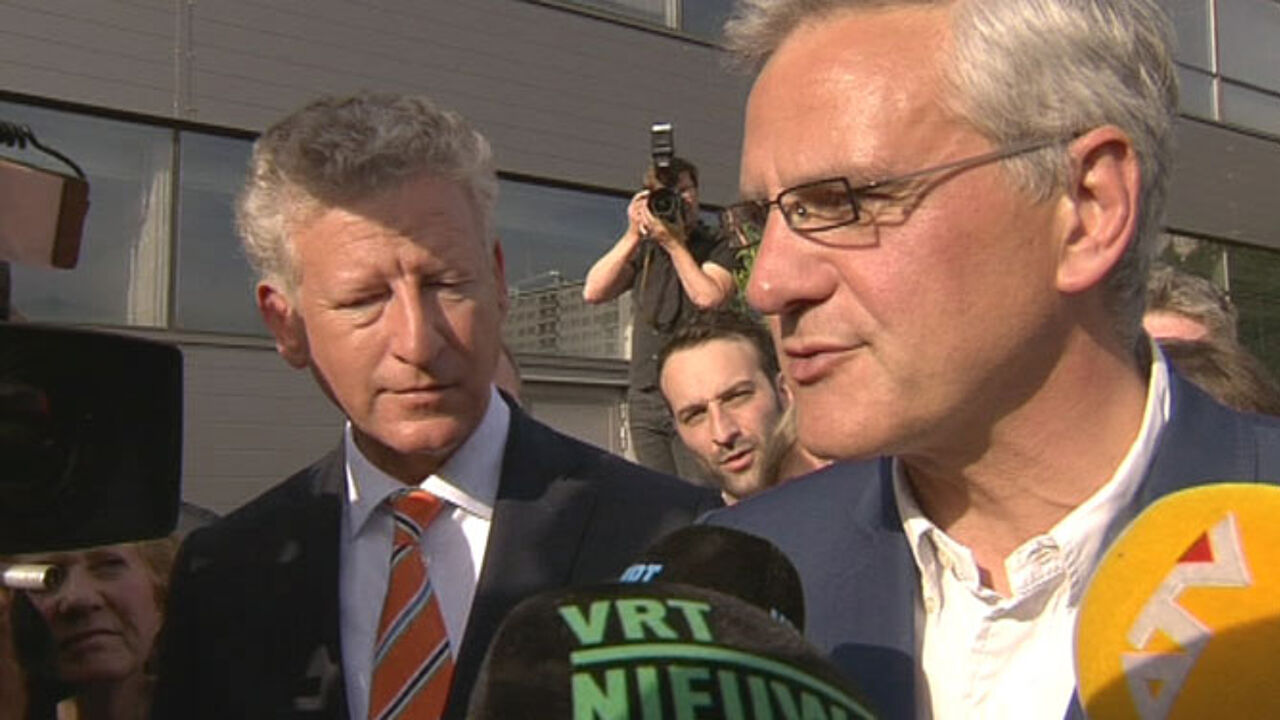 Flemish voters had to pick the party and/or candidate(s) of their choice for the Flemish parliament, but also for the federal parliament. Some politicians opted for the Flemish level, others for the federal. This is why there was no direct battle between Flemish nationalist leader Bart De Wever (federal) and Flemish Christian democrat PM Kris Peeters (Flemish parliament).
This being said, it is still possible to rank the politicians according to their personal score. Whether you look at things from the Flemish or federal perspective, it is clear that Bart De Wever (small photo: with Liesbeth Homans) is the champion of the preference votes with a score of about 315,000.
On the federal level, he beats the outgoing State Secretary for Asylum and Migration Maggie De Block (Flemish liberals) with ease.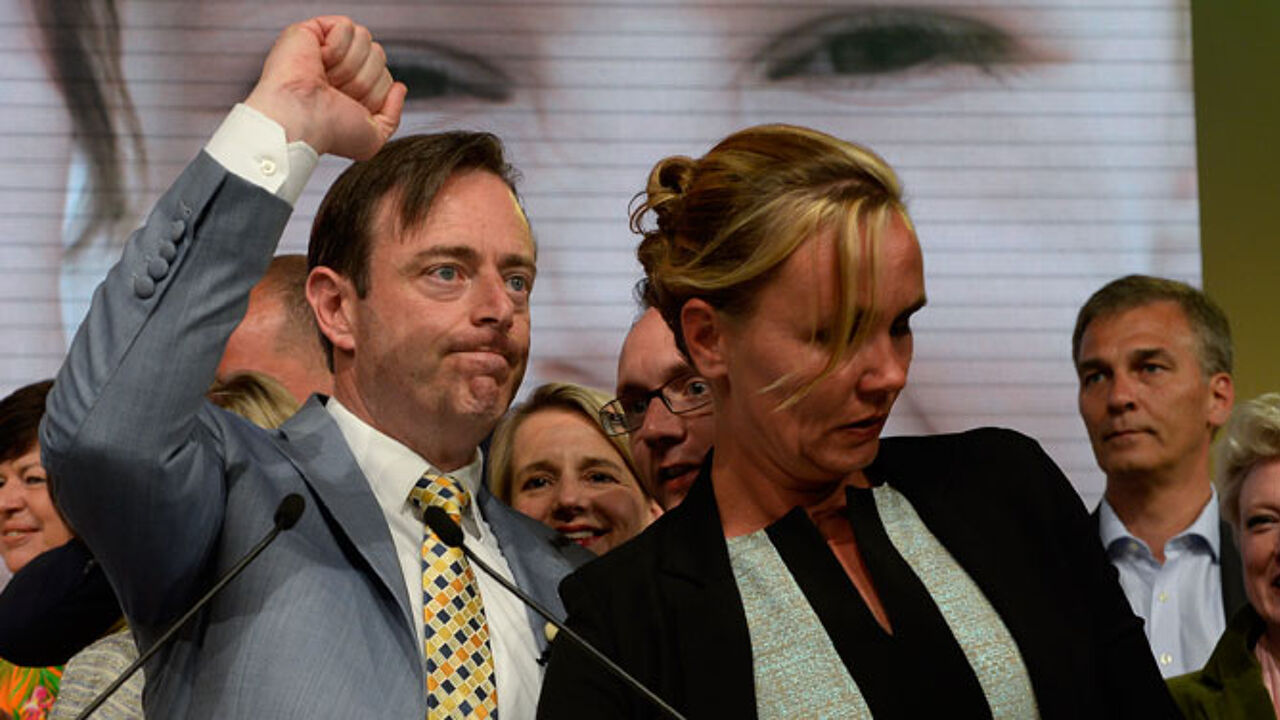 A blow for Kris Peeters
The Flemish lists created a small surprise. Outgoing Flemish PM Kris Peeters was the favourite, but was downed by N-VA rising star Liesbeth Homans, with a difference of more than 20,000 votes.
This is a boost for Ms Homans' ambitions (photo) to take over as Flemish PM, and comes as a blow for Mr Peeters to extend his term as Flemish PM. Things of course depend on which coalition government will be formed, but N-VA and CD&V joining forces is the most probable option for the moment.
Following is a list of the best personal scores. Things should be put into perspective though, as some candidates had a smaller potential than others as their constituency (the provinces) was smaller or bigger. There are more voters in Antwerp (De Wever, Peeters, Homans) than in Limburg (Peumans) or West Flanders (Crevits) to give just one example.
The percentage behind their name indicates how much of the potential votes they grabbed in relative figures.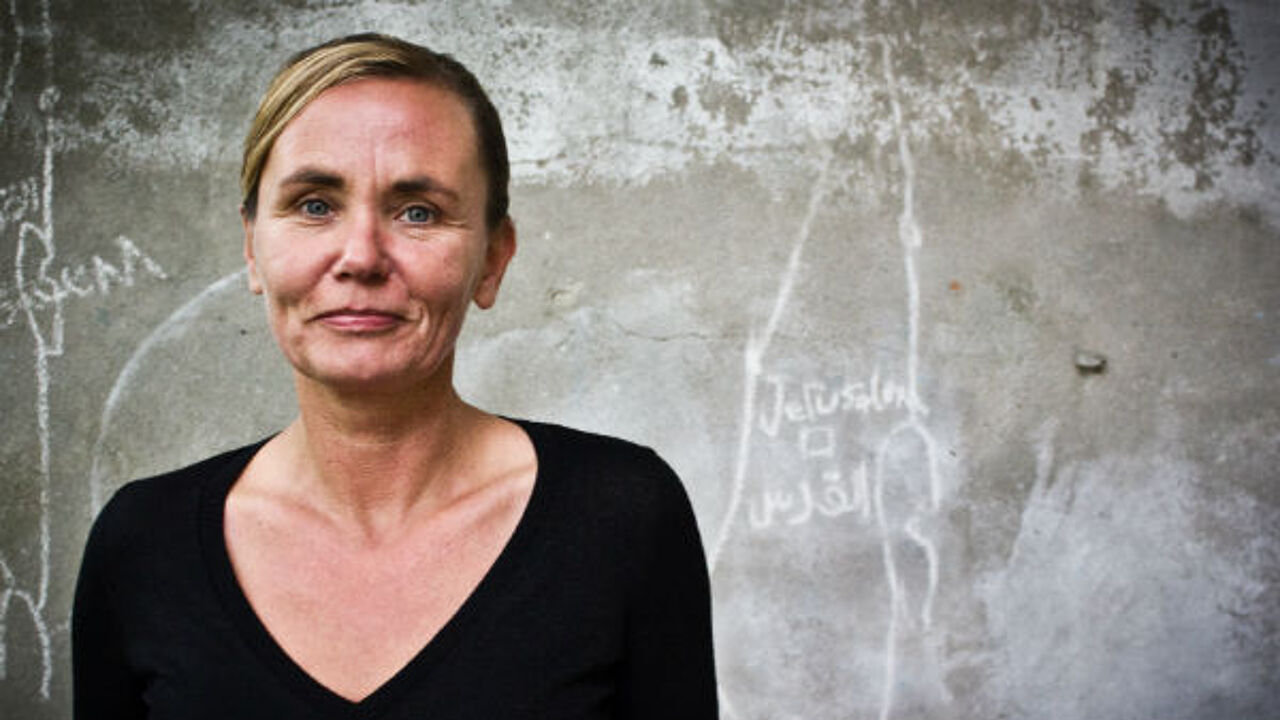 Federal preference votes
Bart De Wever (nationalist) - 314,650 - 27.56%
Maggie De Block (liberal) - 129,410 - 19.45%
Johan Vande Lanotte (socialist) - 68,898 - 8.53%
Alexander De Croo (liberal) - 68,445 - 7.22%
Wouter Beke (Christian democrat) - 59,291 - 10.69%
Flemish preference votes
Liesbeth Homans (nationalist) 163,502 - 14.50%
Kris Peeters (Christan democrat) 140,564 - 12.47%
Hilde Crevits (Christian democrat) 112,557 - 14.07%
Jan Peumans (nationalist) 63,780 - 11.62%
Geert Bourgeois (nationalist) 63,302 - 7.92%