Foreign press: "Tough times ahead for Belgium"
How does the foreign press see the Belgian election results? There are fears of long negotiations to form a coalition government after a world record was set last time, in 2009 and 2010. Commentators point to a difference between the "faster growing north" of the country and Wallonia.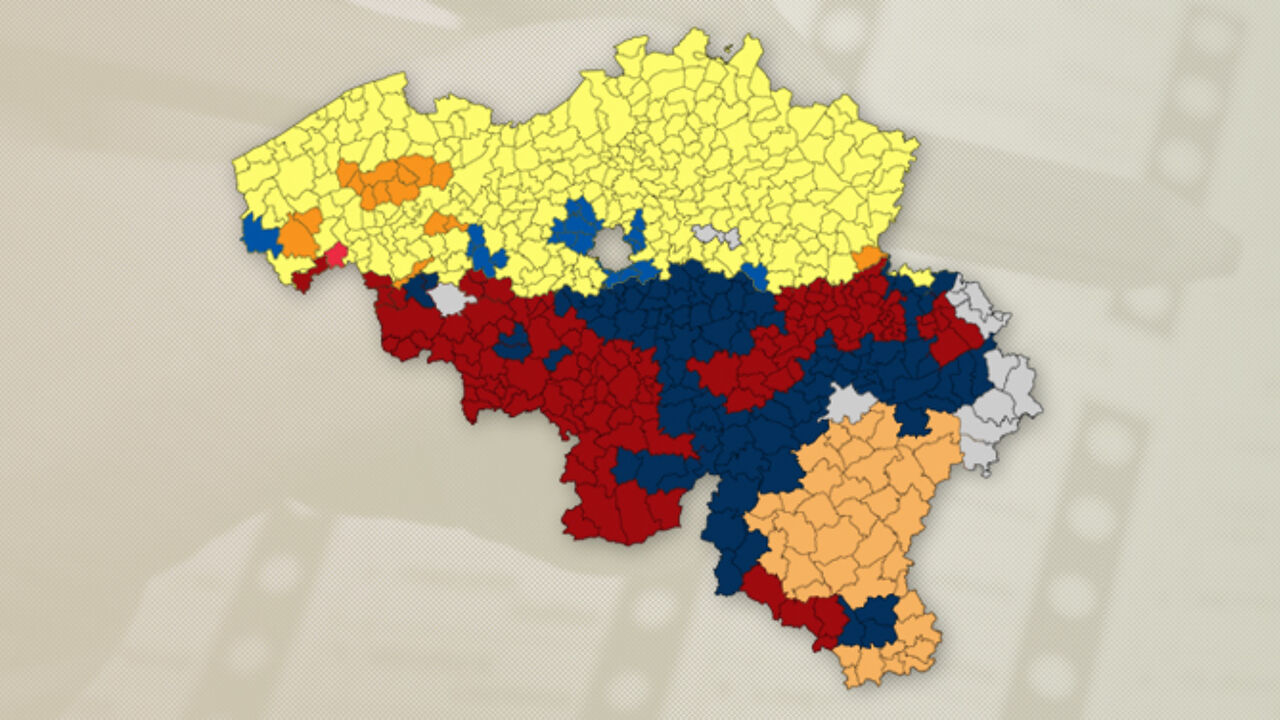 Last time, it took negotiators 541 days (about 1.5 years) to clinch a deal on a new federal government. It's not a surprise that commentators abroad suggest that coalition talks may take a long time, but Bart De Wever (N-VA) and Elio Di Rupo (PS) could prove them wrong. If both can't work it out, there are two other options: a federal coalition government without the PS on the French side and with the Francophone liberals of MR instead, or a Flemish coalition without the N-VA, as liberals, socialists and Christian democrats join forces. These 3 would have a majority on the Flemish side.
The victory of "Belgium's leading Flemish separatist party points to a widening gulf between the faster-growing north of the country and Wallonia, the French-speaking region in the south", it can be read on the website of The Wall Street Journal. The American commentators express their fear for new, long coalition talks. "Complicated formation talks have become normal in Belgium."
The photo above shows how dived the country actually is. Places where the N-VA came out on top, are shown in yellow. Orange is CD&V, blue is for the liberals and red for the socialists.
"North and south think differently"
Fox News also points to the fact that Belgians voted differently north and south of the language divide. "It will not be easy to have a successful outcome as talks begin between the regionalist party N-VA and the socialists who stand strong in the south of the country."
"Belgium has become even more complicated"
Associated Press wrote that "Belgian national elections on Sunday yielded a big victory for the right-wing, regionalist N-VA party in northern Flanders while the left remained strong in southern Wallonia, setting the stage for protracted government negotiations that the kingdom is already famous for", before citing a victorious Bart De Wever: "Our complicated country has become even more complicated."
"Scene for months of deadlock set"
"A party that wants to dissolve Belgium was the chief winner of a parliamentary election on Sunday, setting the scene for months of deadlock before a new government can be formed", press agency Reuters notes, adding a quote by N-VA leader Bart De Wever. "The verdict of the Flemish and French-speaking democracies has never been more divided. We don't want a long political crisis, so we also want to take the initiative to see what is possible on the federal level."
"A more moderate Bart De Wever"
Similar comments in France. Le Figaro notes that the election results "confirm the division of the country" but also noticed that Bart De Wever changed his course. "He is not putting all his eggs in the basket of an independent Flemish state, a tactic that has sparked concerns among voters." The N-VA is also prepared to address Belgium's social economic challenges as a priority. Le Monde also noticed that Bart De Wever adopted a more moderate stand in recent months "although he has never abandoned the idea of splitting up the country."
"Not an easy country"
NRC Handelsblad warns against a long and exhausting round of talks to put together a new federal government. "Bart De Wever wants to make heavy cuts in the social system, while Elio Di Rupo wants to leave it untouched. If De Wever had lived in an "easy country", Belgium would have ceased to exist already. But this is not the case. This is a complicated country where you can't just change things. De Wever will have to make compromises."