King Filip takes soundings from Bart De Wever
King Filip has accepted the resignation of Belgium's Federal Prime Minister Elio Di Rupo. The Flemish nationalist victor of Sunday's general election, Bart De Wever, was the first party leader the king asked to see. King Filip is certainly not wasting any time in his first government formation, as he has a busy agenda.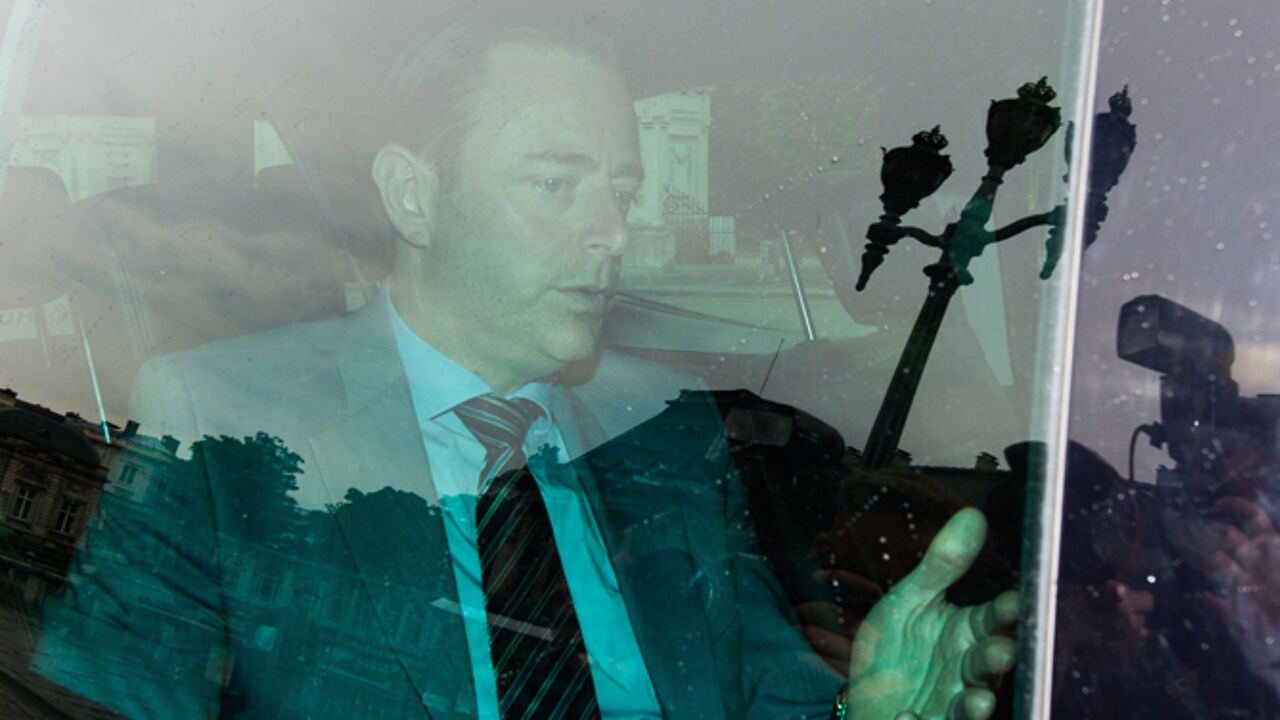 It was shortly after 11am that the prime minister arrived at the royal palace to tender his government's resignation, the custom in Belgium on the day after the general election. At 12:08pm the palace released a communique announcing that King Filip had accepted the resignation.
Prime Minister Elio Di Rupo's team stays on in the job until a new government can be sworn in. The outgoing government will manage affairs already in course, but cannot start any new initiatives.
Following his meeting with the Prime Minister King Filip is now free to start taking political soundings about the best way ahead. The king will speak with political leaders to learn who they believe he should appoint to start the government formation process.
It is widely accepted that King Filip will first appoint an informateur whose job it will be to find out who is best placed to become formateur and form the next federal government. An informateur could be in the job within days, but last time round Belgium did break the record for the longest government formation talks in the entire world.
King Filip is not wasting any time
By Monday afternoon King Filip was well into his series of meetings. The two parliamentary speakers were invited first. Then Bart De Wever, the Flemish nationalist leader, had his audience with the king. He was followed by some Francophone colleagues.
The Francophone socialists sent both PM Elio Di Rupo and temporary chairman Paul Magnette. It was Mr Di Rupo's second appearance at the palace. Next came Charles Michel of the Francophone liberals, and Benoît Lutgen of the Christian democrats. None of them were prepared to give any comment.
Gwendolyn Rutten of Open VLD, Bruno Tobback of the SP.A and Wouter Beke of the CD&V are also on today's agenda. King Filip is not wasting any time in his first Belgian government formation, it seems. A busy agenda for the king also means busy days for the journalists. Press members at the royal palace were offered a big jar of hot coffee (photo below).
As in the past King Filip will only meet with the leaders of the so called democratic parties: the far-right Vlaams Belang has not been invited.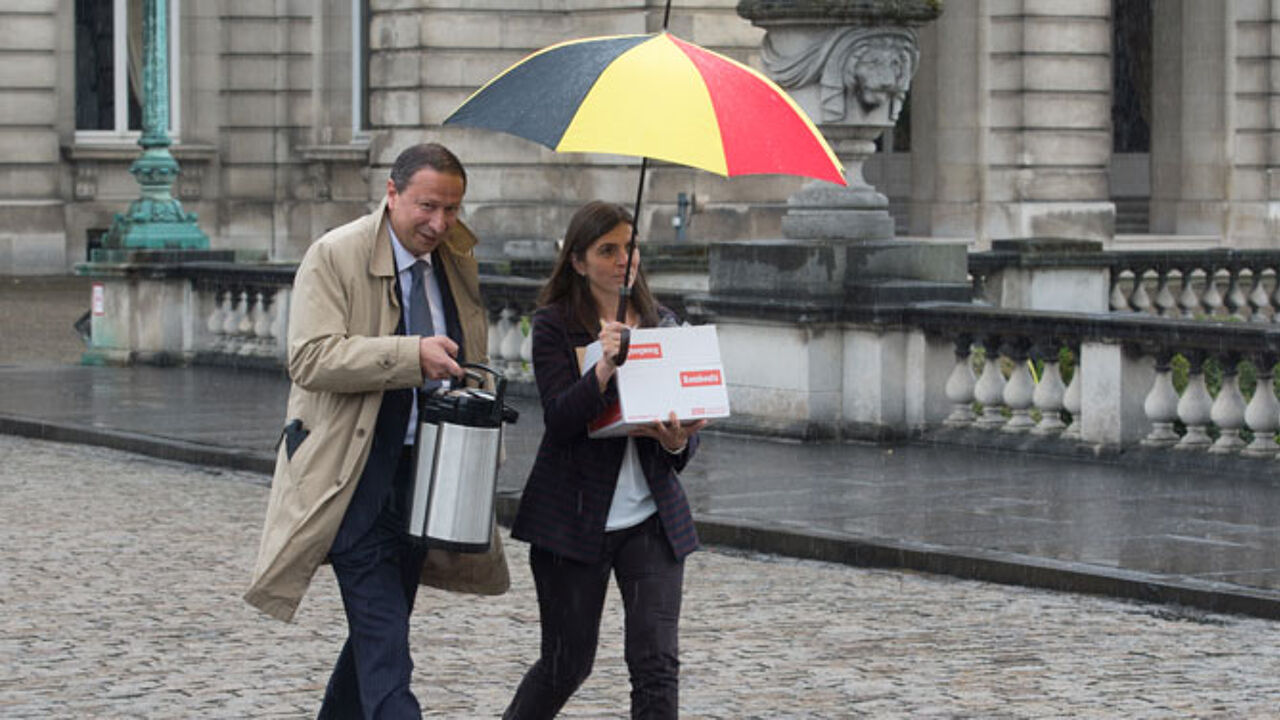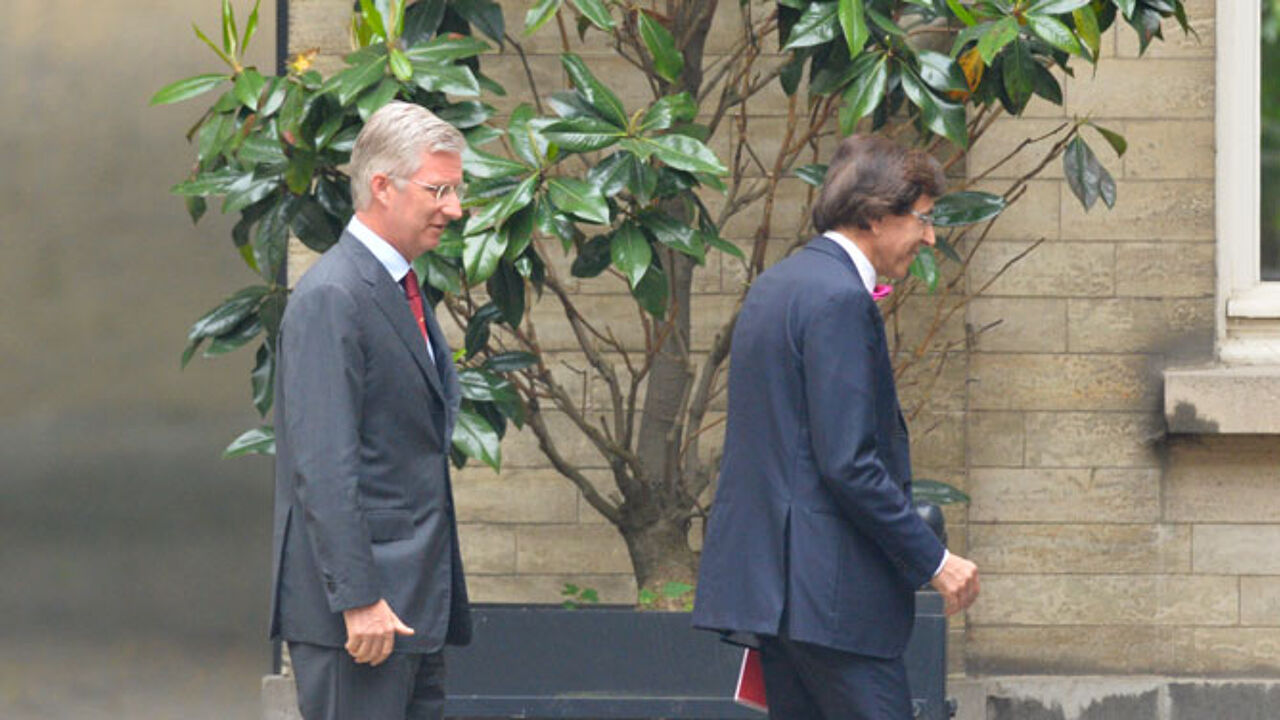 BELGA