Bart De Wever appointed informateur by King Filip
King Filip has appointed N-VA leader Bart De Wever as informateur. His task is to find out "under which conditions a new federal coalition government can be formed without delay", a statement by the royal palace said. Mr De Wever is now the centre of attention in the political world as he has the initiative to start up both a federal and a Flemish government.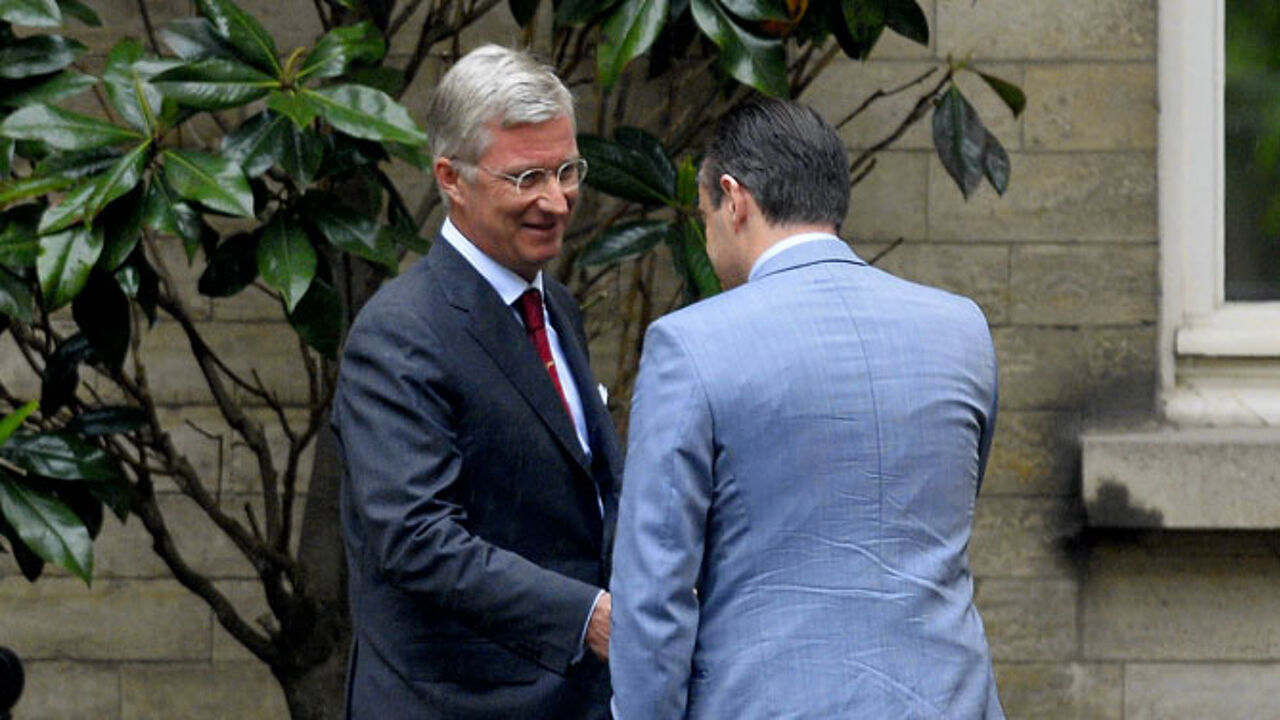 The news is not a surprise, but comes earlier than most insiders expected. Earlier today, King Filip had finished taking soundings from the leaders of the different democratic parties in Belgium. "I think it's a logical decision, considering he won the elections, with the N-VA emerging as the biggest party. He had to be granted the opportunity to make the first moves, and this has now happened", the leader of the Flemish greens Wouter Van Besien told reporters after visiting the king this morning.
Bart De Wever, the leader of the Flemish nationalists, now has the initiative to start up the process of forming a new federal government. Mr De Wever had just started coalition talks for a new Flemish government this morning, receiving Kris Peeters and Wouter Beke of the Christian democrats of CD&V. The king has no role to play on the Flemish level.
The palace's press release particularly urges Mr De Wever to go fast. There are fears for a new federal stalemate, as was the case in the previous formation. It is not clear how his task as informateur will affect the Flemish talks, although both could also unfold simultaneously. The N-VA leader is expected to give a first account of his federal efforts next week on Tuesday.
Things are going fast on both levels, the Flemish and federal level. Read the article in our section "Read also" about the tactical battle between Flemings and Francophones.