"We are paying the price"
In his acceptance speech on receiving the Charlemagne Prize of Aachen the President of the European Council, Belgium's Herman Van Rompuy said that "we never really thought about Europe as our home and as a result we are now paying the price."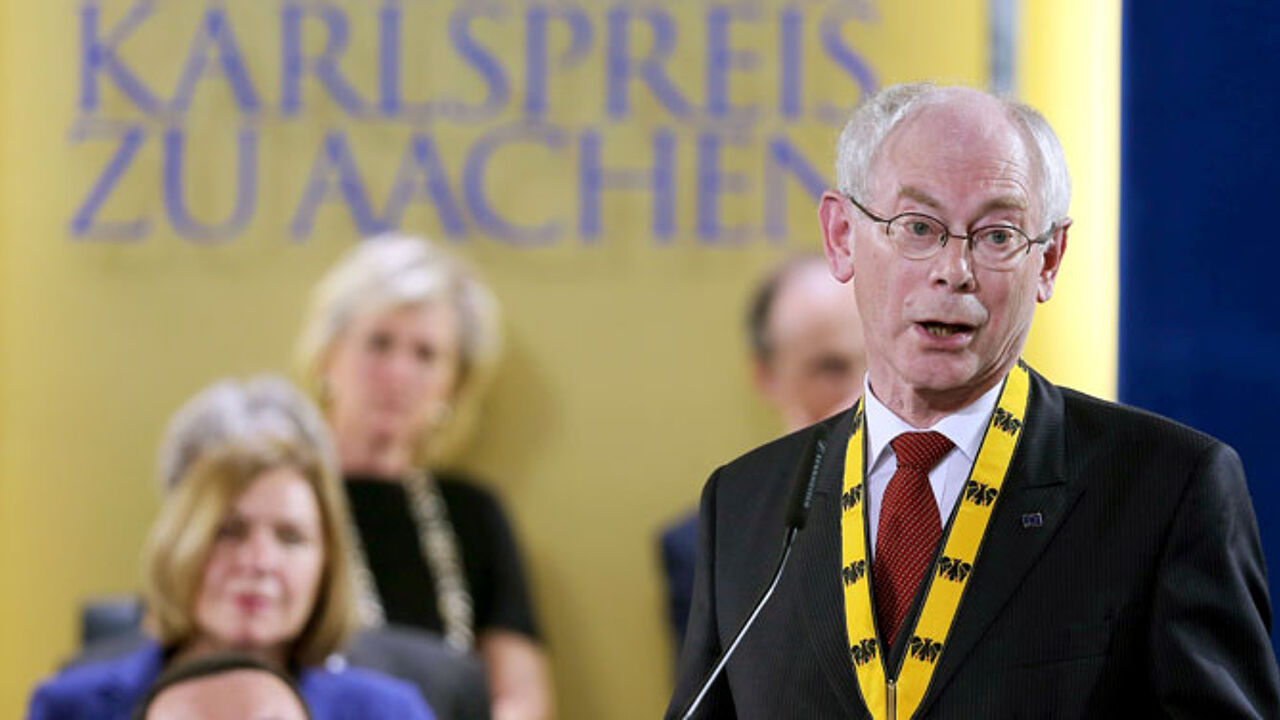 It was at Aachen University (Germany) on Thursday that the Belgian Christian democrat accepted the Charlemagne Prize awarded to people who play an important role in European unification.
The prize jury noted that the former Belgian premier was receiving the prize in recognition of his work over the past five years. The jury speaks of Mr Van Rompuy's ability to secure compromise and his success in holding on to the European ideal.
The council president touched on the victory of Eurosceptic parties in the European elections: "Many people feel powerless. In reaction some are calling for more Europe, others for less."
"In Europe the focus was always on the removal of borders for goods, employees, capital and people. We never really thought about the European home and are now paying the price. "
Mr Van Rompuy added that the EU should give people greater protection, not only as consumers.