Second chance for Prince fans on Friday night
Prince fans flocked to the Kruidtuin/Botanique area near the Brussels North Station on Thursday evening hoping Prince would stage a surprise concert. However, they waited in vain as nothing happened. On Friday afternoon, rumours spread that "His Purple Highness" will give two concerts at the Botanique after all, on Friday evening. This was "official" at first, but couldn't be confirmed by the Botanique.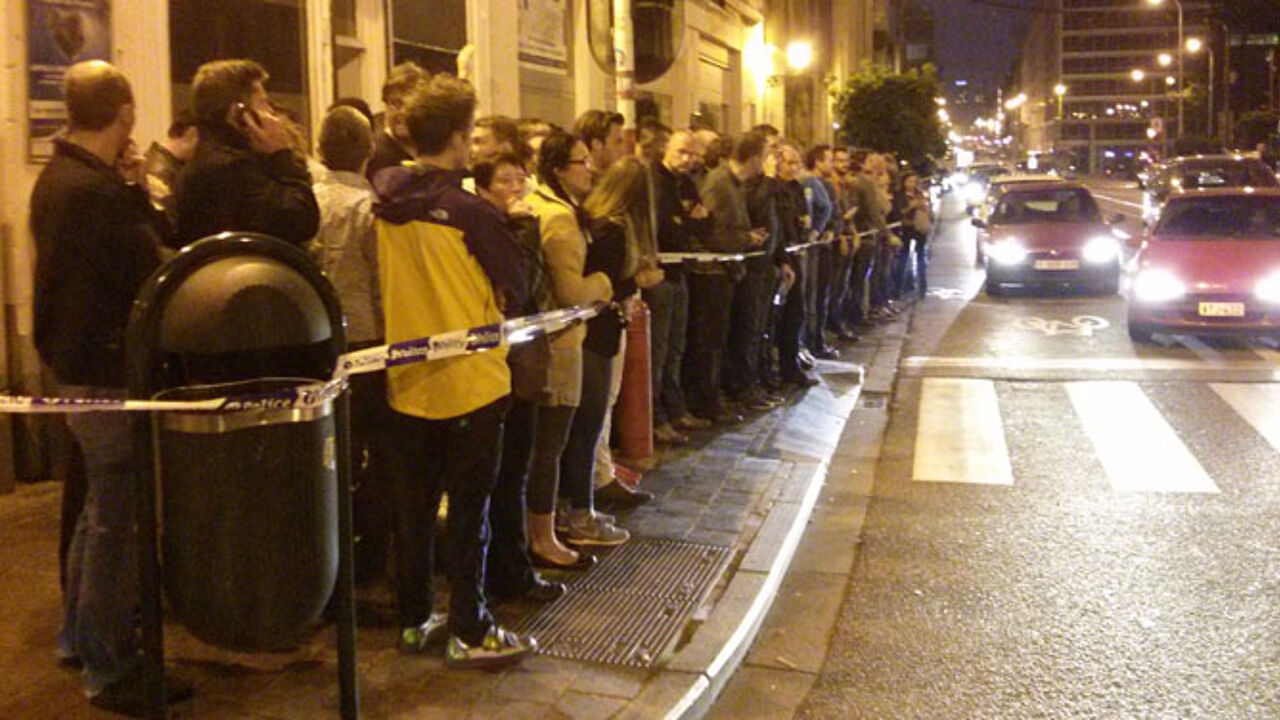 The rush to the Botanique concert hall yesterday was caused by internet rumours. It's not unusual for Prince to stage a surprise concert. He held one in Brussels, in the Viage Theatre, 4 years ago. It's hard to say how many fans exactly made it to the Botanique yesterday, but it's probably a couple of hundred. Police had to send extra staff to the area to keep an eye on matters.
Yesterday evening may have been a disappointment, Prince fans will have another chance tonight. Rumour has it that the singer actually held a rehearsal yesterday, and that the real concert was planned for tonight. This was first confirmed on Friday afternoon, but later the Bontanique concert hall could not confirm this after all. Real Prince probably won't be stopped by the confusion, and try their chance anyway.
Prince is expected in Paris tomorrow. He is in Belgium after his concert in the Antwerp Sportpaleis on Tuesday.