Youngster stabbed to death on Bruges market square
A 19-year-old man has been killed as a result of a stabbing incident on the historical market square of Bruges (West Flanders). The incident happened during the night. The youngster was taken to hospital, but died of his injuries.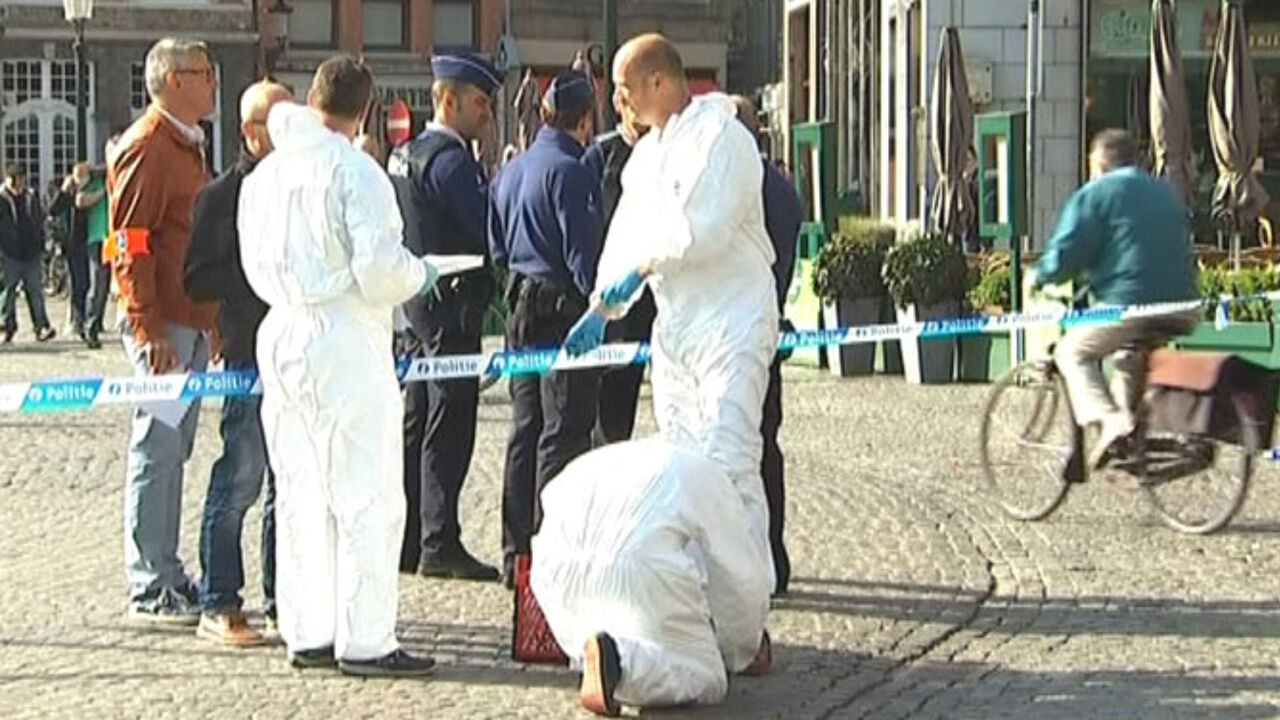 The stabbing occurred at 5am. Police cordoned off much of the market square in order to secure any possible evidence and so that they could examine the crime scene properly.
Fien Maddens of the Bruges public prosecutor's office: "We think that two men were involved in the stabbing. One of them stabbed the victim with a knife. Police are now tracking them down."
In the course of Friday further details of the incident emerged: the victim was walking along the market together with his girlfriend when he was involved in an altercation with two men not of his acquaintance. The two men spoke Dutch with a foreign accent. One of the pair proceeded to stab the victim. The public prosecutor's office's Fien Maddens: "After the incident the two perpetrators fled off in the direction of the Steenstraat."
The burgomaster of Bruges, Renaat Landuyt, told VRT News that the perpetrators were armed with a carving knife with a blade that was 20 cm long. He has called for action against those in possession of banned arms.