Belgium's highest tower block opens in Brussels
The highest apartment tower in Belgium has just been opened. Up-site stands 140 metres tall and is situated in the Brussels' Canal Zone opposite Thurn and Taxis. The tower has 41 storeys and includes 251 flats.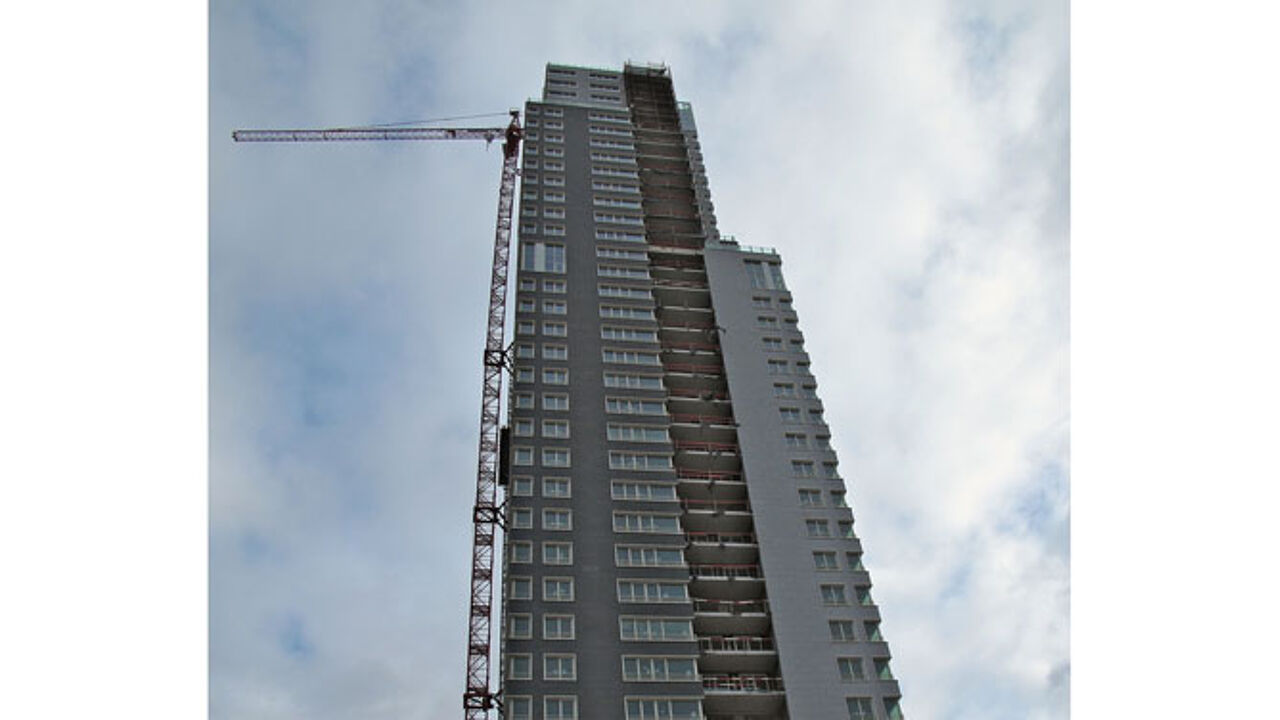 During the month of June the owner of the penthouse on the 41st floor is renting out his abode to businesses eager to invite guests and show off the view. The complex includes 30,000 square metres of office space that has already been let. The developers say that the sale of apartments is booming too.
Three-quarters of the apartments have been sold: half to investors and the other half to residents. A model apartment can be viewed on floor 27. It covers 250 square metres and costs around a million euros.