"Hail stones the size of golf balls"
Several people were injured as a result of Saturday evening's violent hail storm in Belgium. West Flanders province bore the brunt of the damage, though the storm also caused havoc further east in East Flanders and Flemish Brabant.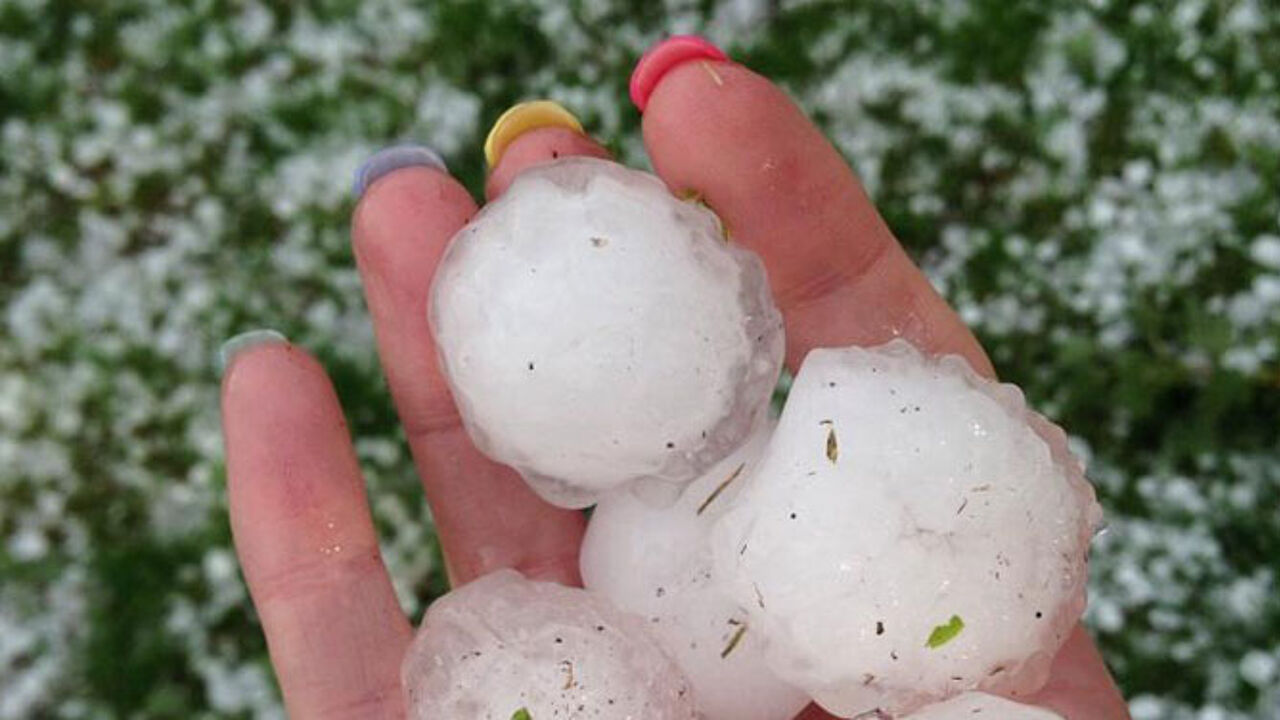 Two people suffered a stroke in Wingene (West Flanders); three others sustained cuts. The big hail stones also caused bruising with many people ending up with bruises on their forehead.
In Wingene the fire-service received 130 calls: old roofs, windows and cars were all damaged. The zone of devastation stretched from Zwevezele to Aalter. Firefighters had to call in assistance from Oostkamp and even Torhout.
It's greenhouses that bore the brunt of the devastation in this rural area. Thousands of acres of crops have been destroyed.
The hail coloured roads white and hail stones the size of golf balls were recorded.
Knesselare in East Flanders wasn't spared either with the fire-service receiving 50 call-outs.
In Flemish Brabant damage occurred in Tremelo and Dilbeek.