Belgium, dark horse at Brazil World Cup?
Could Belgium become one of the dark horses at the Brazil World Cup? Expectations are high among Belgian football fans. But who are the Belgians? How did they qualify for the World Cup? Why could they create the big surprise? And what about their past World Cup achievements and shock wins? Does Mexico 1986 ring a bell?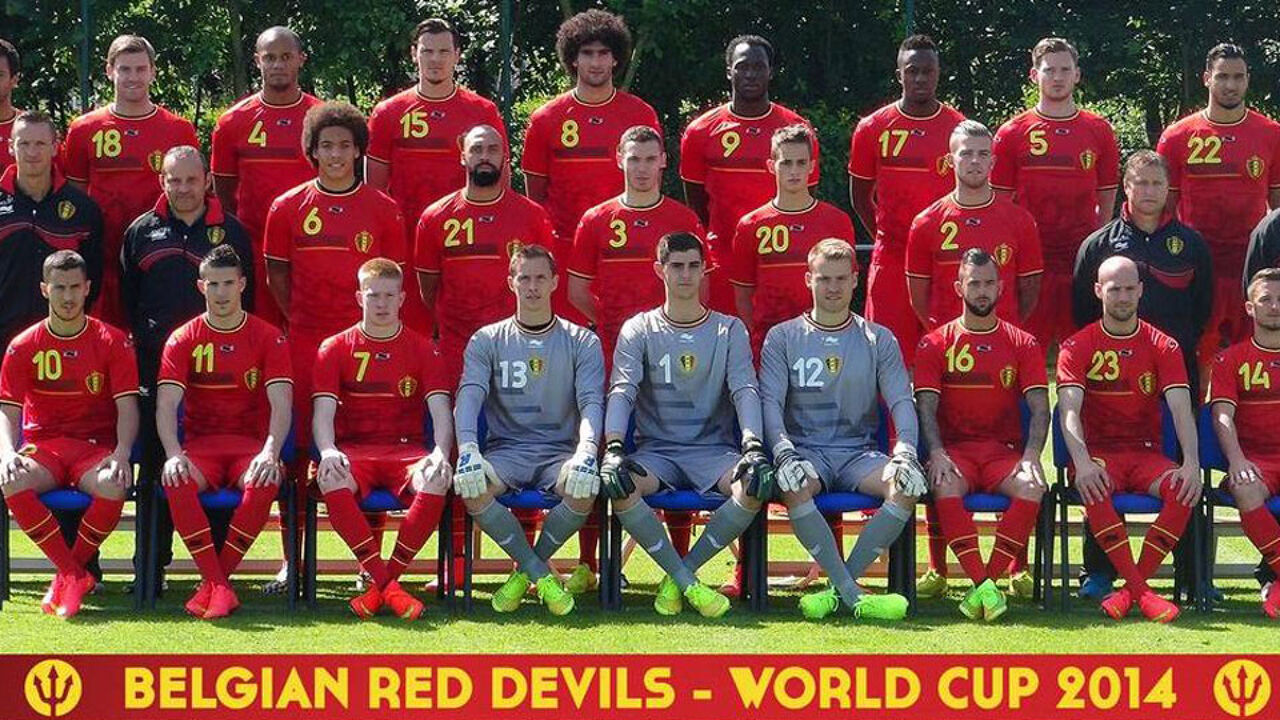 Nickname: the Red Devils
Fifa ranking: 11th
Highest ranking: 5th (2013)
World Cup showings: 11
Best result: 4th place (Mexico 1986)
Brazil will end a 12-year World Cup drought for the Belgian national team (last time was in Japan and Korea in 2002).
Bookmakers give Belgium a 16/1 rating to lift the trophy ahead of the tournament (only Brazil, Argentina, Spain and Germany have a lower score).
An English touch, starting with the goalkeepers
Thibaut Courtois (photo) is considered as one of the world's best goalkeepers. The Limburg athlete had a big season with Atlético Madrid, winning the Spanish league title and only just losing the Champions League final, after Atlético were brushed away by Real Madrid in extra time. Courtois is on loan from Chelsea and could return to London next season. Simon Mignolet of Liverpool FC is a good replacement.
There seemed to be a curse on the position of the second substitute goalkeeper. Koen Casteels (Hoffenheim) was Wilmots' first pick, but broke his leg and lost the race to get fit in time. Anderlecht's Silvio Proto took his place, but sustained a hand injury on the Belgian league's final day of play. The injury spoiled his title celebrations with new champions Anderlecht.
Sammy Bossut of revelations Zulte Waregem was up next to fill the gap. Bossut thus enjoyed his first international selection. He played in the friendly against Luxembourg (5-1), collecting his first cap, but FIFA scrapped the result later on, as Belgium had fielded one substitute too many.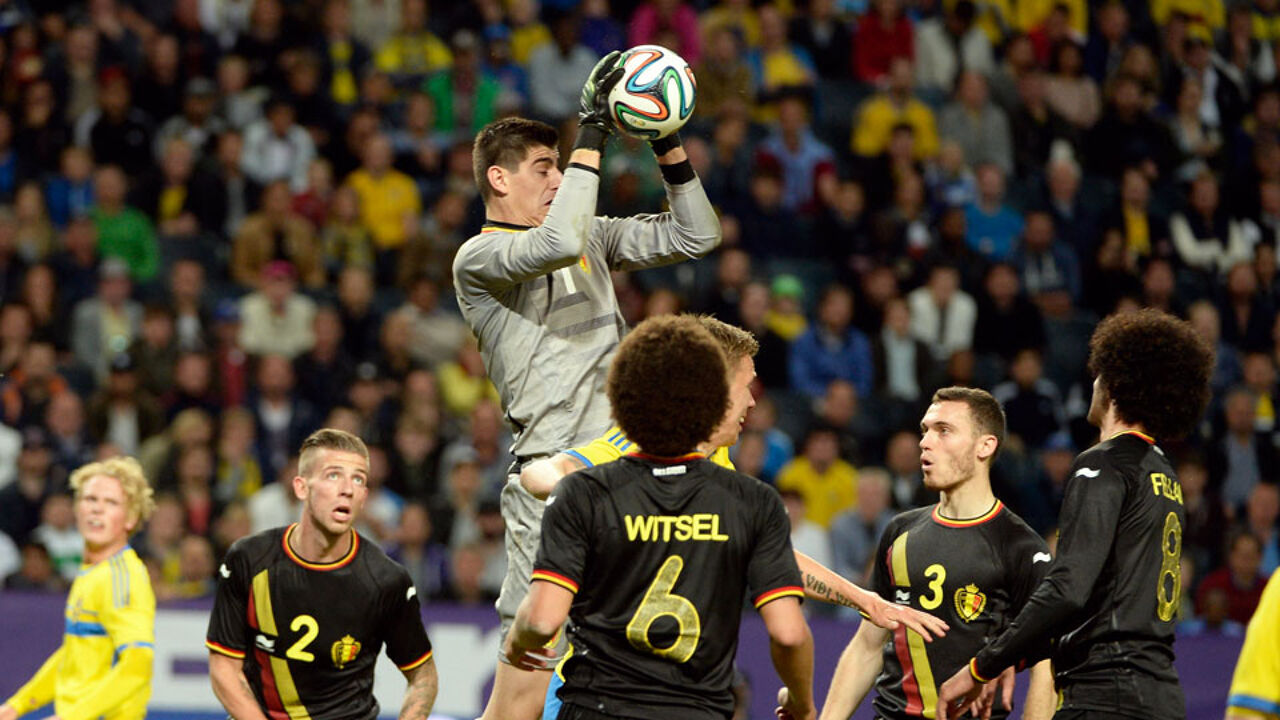 Skipper Vincent Kompany
One of the key players in defence is Vincent Kompany of Manchester City. The team captain (photo) is in the winning mood after clinching the Premier League title with City. He has developed into the natural leader of the team, who motivates and inspires his (mostly younger) colleagues. At 28 years of age, Vince "The Prince" Kompany is one of the more experienced players in the squad.
Jan Vertonghen (Tottenham, left back) and Thomas Vermaelen (Arsenal, central defender) should normally also be in the starting 11. This means that the central defence is "English". Veteran Daniel Van Buyten (Bayern Munich) is a good alternative.
Axel Witsel of Zenith Saint Petersburg plays a central role in midfield. Tall Marouane Fellaini is not sure of a place in the line-up after a poor season with Manchester United, but has the fighting spirit national team coach Marc Wilmots adores. Moussa Dembele of Tottenham is a good alternative for Witsel and can also keep the ball in the team.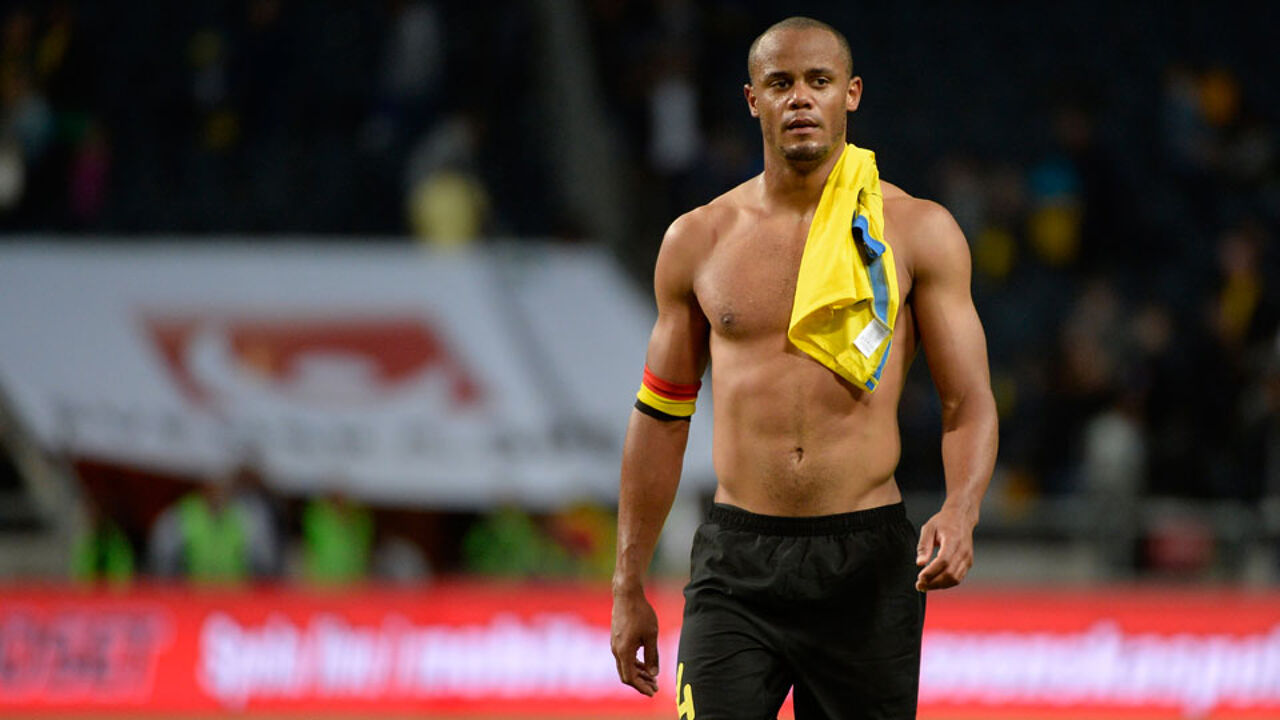 De Bruyne "unchained" after Chelsea deadlock
Belgium also has a lot of talent in the attacking midfield and attack. Kevin De Bruyne (photo) is developing into the team's playmaker. He had a bad start of the season as he didn't get to play a lot at Chelsea, but was granted a transfer to Germany's Wolfsburg where he played almost every match and found back his best form just in time for the World Cup.
There are several players with this touch of genius that can break the deadlock in a match, like the young winger Adnan Junazaj of Manchester United, Dries Mertens of Italy's Napoli and Eden Hazard of Chelsea. Rumour has it that Hazard could move to Paris SG. It is hoped that he can concentrate on the World Cup and reach his best form in Brazil, after a couple of poor displays in recent friendly matches.
Romelu Lukaku (Everton) showed he is in excellent form lately, and could turn out to be the perfect replacement for injured striker Christian Benteke of Aston Villa. He had an excellent season together with Kevin Mirallas at Everton.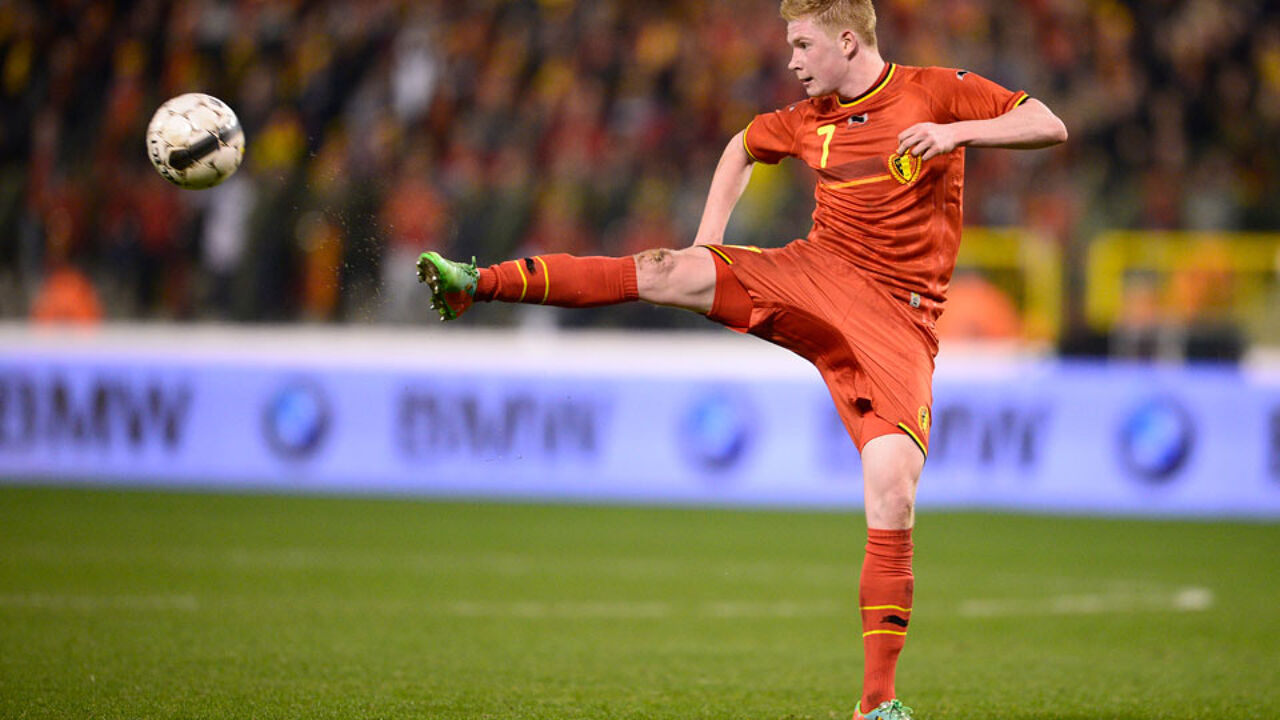 Gifted generation, but still young
Only 3 of the 24 players that travel to Brazil had their past season in Belgium, while almost 1 in 2 (11 internationals) were playing in the English Premier League. This generation is said to be one of the most gifted Belgium ever had, but may lack a bit of experience in Brazil.
Players in the Belgian squad have an average age of 25 years and 350 days, making it the third youngest World Cup team behind Ghana and Nigeria.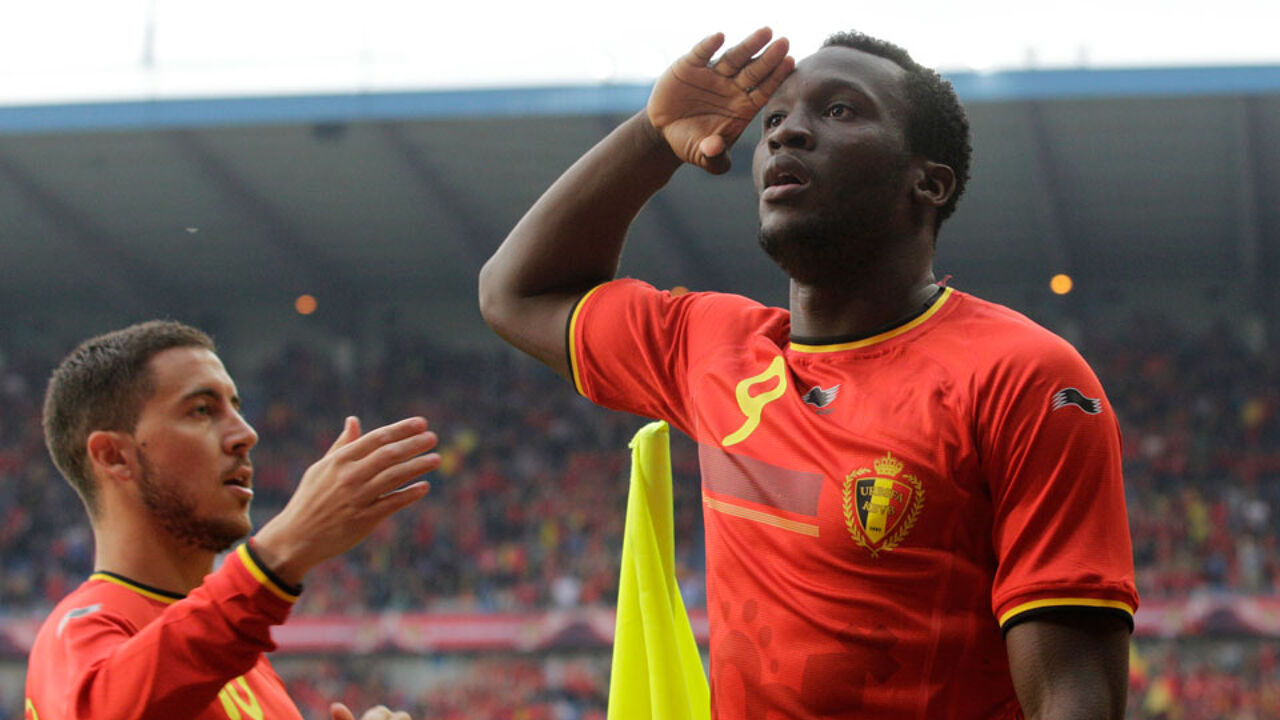 AP2014
How Belgium qualified
Belgium won qualifying Group A, brushing off competition from Croatia. Belgium had 26 points and finished ahead of Croatia (17), Serbia (14), Scotland (11), Wales (10) and Macedonia (7). The qualifying phase was a battle between Croatia and (to a lesser extent) Serbia. Belgium travelled to Zagreb to play the decisive match against Croatia in October last year. The Red Devils took it 1-2, after a Romelu Lukaku double, and qualified.(photo above: Lukaku)
These are Belgium's first 3 matches in Brazil:
17 June against Algeria (6pm CET)
22 June against Russia (6pm)
26 June against South Korea (10pm)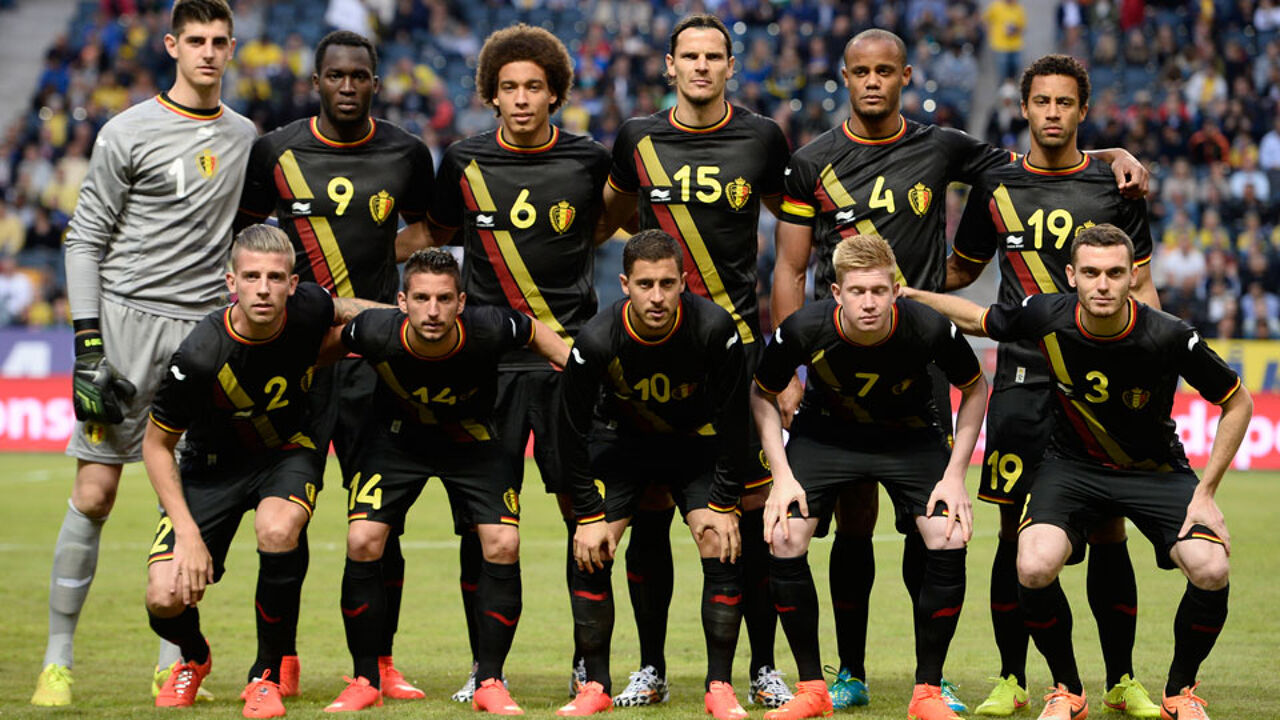 The line-up for the friendly match in Sweden on 1 June: (left-to-right) Thibaut Courtois, Romelu Lukaku, Axel Witsel, Daniel Van Buyten, Vincent Kompany, Moussa Dembele; (bottom) Toby Alderweireld, Dries Mertens, Eden Hazard, Kevin De Bruyne, Thomas Vermaelen. Belgium took it 2-0 in Stockholm as Lukaku and Hazard scored.
Some "historic" footage
1982: Belgium beat Argentina in the opening game of the World Cup as Erwin Vandenbergh scores
1986: Belgium qualify for the semi-finals in Mexico after beating Spain (midfielder Leo Van der Elst kicked home the decisive penalty for Belgium and is a football hero ever since)

2002: Belgium ousted by Brazil after a controversial decision by the referee (did the present national coach Marc Wilmots make a foul by pushing his defender? Referee Prendergast thought "yes" and cancelled the goal. His decision is still the subject of discussion in many pubs, even today. Belgium was having the better of play against Brazil in the round of 16 and looked set for a shock victory).