Fresh thunder storms cause havoc across Belgium
For the second successive night, parts of Belgium were hit by heavy thunder and hail storms. The local storms came from France and moved north-east. In Flanders, most problems were reported in the Tielt, Sint-Niklaas and Antwerp area. "We had 30 litres of water per square metre." Today will see yet another series of storms sweeping across the country, the Met Office warns.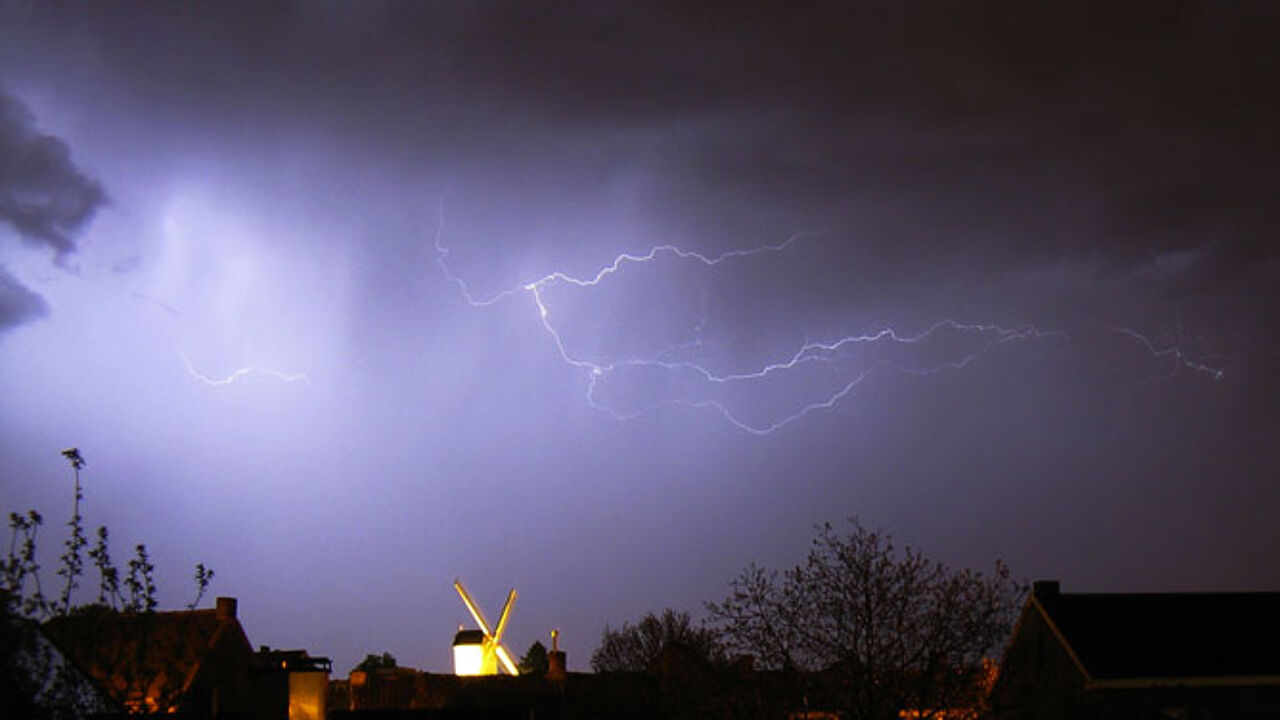 A first storm entered the country in West Flanders, in the western Westhoek area, moving north-east to Antwerp. The Tielt region was confronted with torrential rain and local floods. "We had 30 litres of water per square metre. Local fire services received almost a hundred calls", Burgomaster Els De Rammelaere said.
The Waasland area near Antwerp was hardest hit. Fire services received some 750 calls of people reporting damage. Hail stones "the size of table tennis balls" caused major damage to windows, verandas and cars. The city of Antwerp was next as the storm moved north-east. Big hail stones resulted in more damage, and two tunnels including the Bolivar Tunnel linking the city to the A12 Motorway were closed after they got inundated. 
Wallonia was also confronted with new storms. Today will see fresh thunder storms hit the country, but as from tomorrow the weather should stabilise. For tonight the "amber alert" is on. People are advised to take their precautions and to stay indoors if a hail storm should break out.