King Filip of the Belgians has extended the Flemish nationalist leader Bart De Wever's mandate as federal "informateur" for another week. The King did so at Mr De Wever's request. The decision to give him another week to try and find parties prepared to commence negotiations on the formation of a new federal government was announced after a meeting between the King and Mr De Wever on Tuesday morning.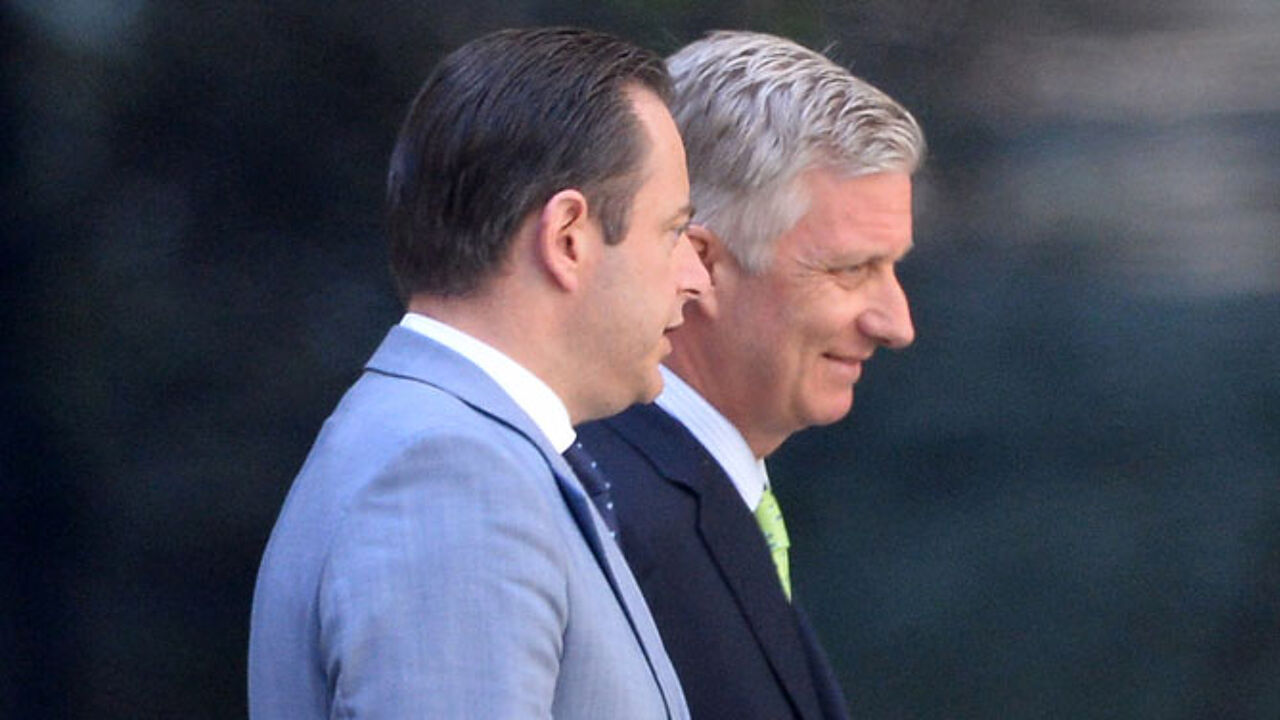 Bart De Wever was to have presented a final report on his mission as federal "informateur" to the King this morning. However, after a meeting lasting 45 minutes, the King agreed to Mr De Wever's request to being an extra week.
Bart De Wever hopes to pave the way to the formation of a centre-right coalition. It is believed that he has asked for more time to try and convince the Francophone Christian democrat party CDH to join talks on the formation of a federal coalition made up of parties on the centre-right.
The fact that Mr De Wever has asked for his mission to be prolonged would suggest that he believes that there is a chance that CDH will be prepared to join a federal government of the centre right, despite the party already having signed up for centre-left coalitions with the Francophone socialists in Wallonia and Brussels.
Discrete and serene
Over the past two weeks, Mr De Wever has conducted talks with the various parties with the greatest discretion. His dream is the formation of a federal coalition of the centre-right, made up of the Flemish nationalists, the Flemish Christian democrats, the Francophone liberals and the Francophone Cristian democrats.
However, relations between the Francophone Christian democrats and the Francophone liberals are icy after the Christian democrat's decision to form a Walloon regional government with the socialists.
The Francophone liberals are reported to even be considering joining a federal government as the only Francophone party. However, this would require the Flemish liberals to also join the coalition in order for it to have a majority.
The Flemish liberals have already said that they would only be prepared to join a federal coalition if they were also allowed to join the Flemish government. In an interview in Tuesday edition of the daily 'De Standaard', the Francophone Christian democrat leader Benoît Lutgen (photo) says that Mr De Wever will need to come up with proposals before his party would enter any talks on the formation of a federal government.
"You don't buy a house before having viewed the property first", Mr Lutgen said.