More storms on Monday night
For the third night in a row heavy rain, thunder and lightning storms swept across our region. However, we were spared the hail that was prevalent on Saturday and Sunday nights. There were some delays and cancelations on the rail network this morning due to lightning having struck.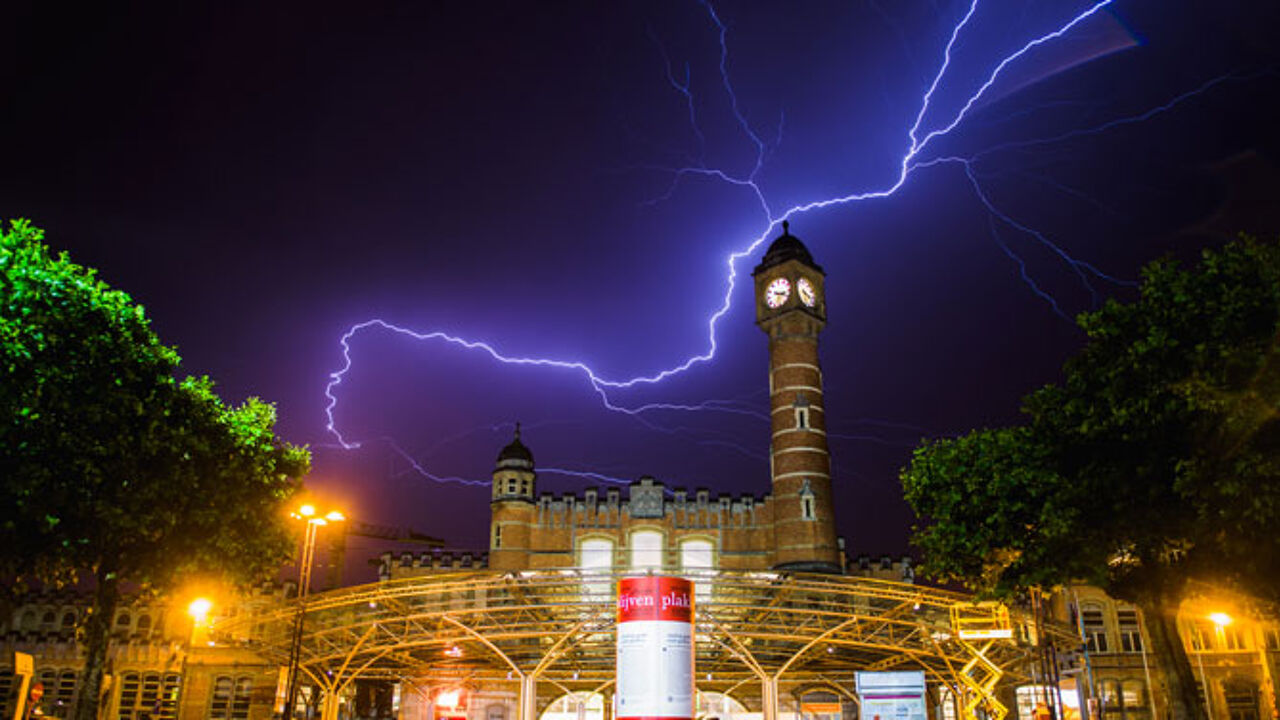 The front that caused the storm swept across Flanders from west to east before entering the Netherlands and Germany.
According to the VRT's weatherman Frank Deboosere, Limburg and Antwerp province were hit hardest by the lightning.
It was another busy night for the region's fire services, some of whom were still tackling the flooding that had resulted from Sunday night's hail storm. Monday night's storm brought with it dozens of uprooted trees and flooded basements.
Rail delays as a result of storm
The storm also spelled rush hour misery for rail commuters on Tuesday morning. A fallen tree blocked the line between Herentals and Olen in Antwerp province. The tree has since been removed from the track and services have returned to normal.
There were also problems resulting from lightning strikes at on the lines between Aalst and Schellebelle (East Flanders) and between Mol (Antwerp province) and Hamont (Limburg), resulting in delays of around 20 minutes.