Delhaize: furious reaction from staff and unions
Employees at the Belgian supermarket chain Delhaize have given a furious reaction to the company's plans for its Belgian operations that include the axing of up to 2,500 jobs and the closure of 14 stores.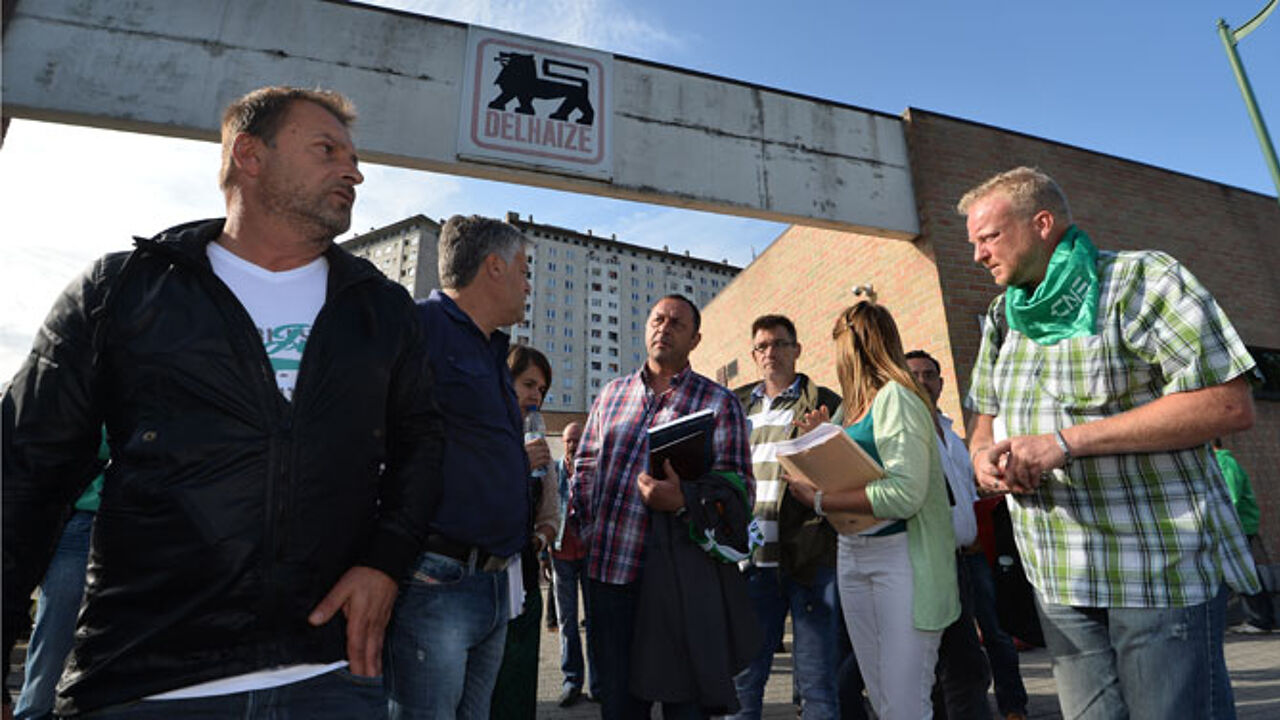 A series of Delhaize stores have been closed by strike action following this morning's announcement by the company. Stores in Schaarbeek, Oudergem and Sint-Agatha-Berchem in Brussels and in La Louvière (Liège) are shut.
Veerle Verleyen of the Christian union LBC said that the announcement was a blow to the face of Delhaize staff: "This is a panic reaction. Delhaize is not loss-making and such action isn't justified. Staff numbers have already been cut and this is noticeable: some shop shelves are not being filled. We've been raising this issue for months. Staff are angry and frustrated."
The unions are angry that a profit-making company like Delhaize is taking action like this. They claim that staff have to pay because Delhaize management is overpaid. Jan De Weghe: "Wage costs are too high, but Delhaize CEO Beckers recently left with 7.5 million in severance pay. It's disgusting that they are now asking check-out staff to take a pay cut."