Lokeren locals caring for white stork chicks
Locals in the East Flemish town of Lokeren have taken charge of looking after a family of white stork chicks that lost their mother in Saturday night's storm. Thursday's editions of the dailies 'De Standaard' and 'Het Nieuwsblad' report that as there is a risk that their father might fly the nest, local residents have started putting out food for the chicks.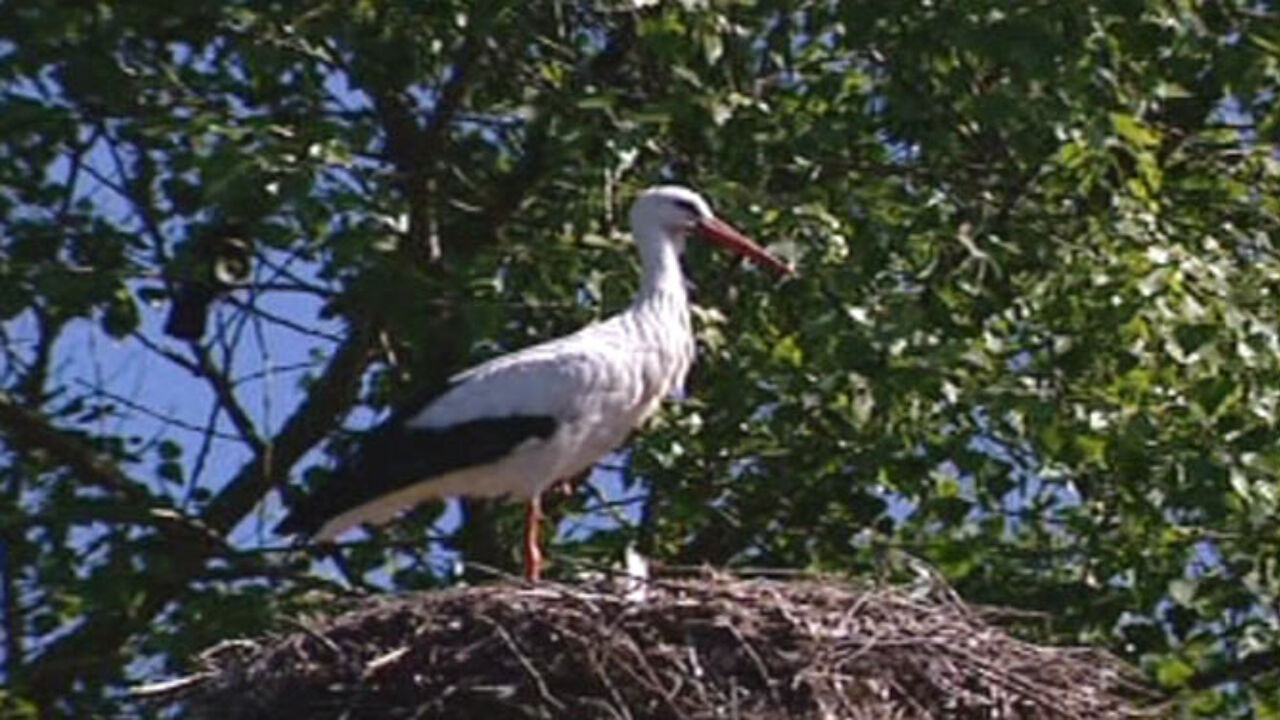 The stork chicks' mother died on Saturday night as she tried to protect her chicks from rain and hail by sheltering them under her wing. Although their father is still there to look after them, there is a risk that he might decide to fly the nest.
Jan Rodt of the Flemish Society for the Protection of Birds told 'Het Nieuwsblad' that "If one of the adult birds die, the remaining parent sometimes realises that they can't cope on their own. Furthermore the male bird is also mourning its loss which is logical as storks have life-partners."
To help the male bird look after his chicks local residents have been putting out dead mice and chicks. A baby shower is also planned at which the chicks will be ringed.
The Mayor of Lokeren Filip Anthuenis (liberal) told the papers that looking after the storks has been great for community spirit.
"People are talking about it. It's something that is all over Facebook. Everyone in Lokeren has their fingers crossed that everything will be already".