"More English-spoken courses at Flemish universities"
Students at Flemish universities should have the opportunity to follow more courses in English. This proposal is launched by Anne De Paepe, the head of Ghent University, in De Standaard. She also thinks that language regulations should be relaxed.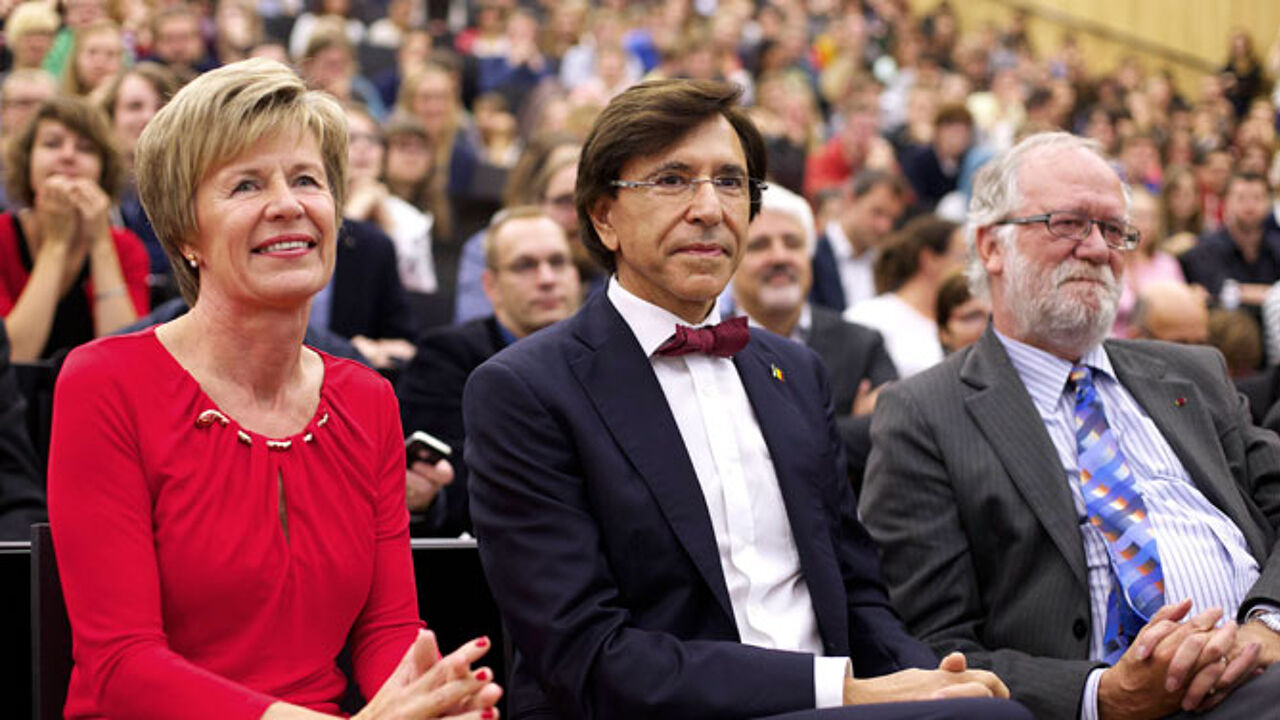 "We should be able to give more courses in English in order to attract more international students and scientists", estimates the Ghent University rector Anne De Paepe (photo: left, together with the outgoing PM Elio Di Rupo). De Standaard writes that her appeal to the Flemish education department is "remarkable" as Ghent University was the first to adopt the Dutch language in 1930 - in the past, French was spoken at the different Belgian universities, also those situated in Flanders like Leuven and Ghent, red.
At the same time, Flemish legislation makes it compulsory for foreign researchers to prove they have a basic knowledge of the Dutch language, even though they don't have to teach in Dutch. This is a stumbling block for Anne De Paepe: "It serves as a deterrent to certain people, and it gives the impression that language requirements are more important than scientific knowledge and background. This is despite English being the leading language in certain departments."